Original URL: https://www.theregister.co.uk/2010/06/14/ten_essential_ipad_accessories/
Ten Essential... iPad Accessories
Add-ons for the top tablet
Posted in Personal Tech, 14th June 2010 08:02 GMT
Product Round-up The sleek, elegant design of the Apple iPad cries out for a protective case to keep it safe, and Reg Hardware has been absolutely inundated with cases and sleeves in the weeks since the 'magical' gadget's launch.
However, there are a few other handy accessories coming along as well. Apple's trying to corner the market with its own range of add-on, but I've seen some really nice bits of kit from old hands like Belkin and Griffin too, so it's worth looking beyond Apple when you're treating yourself to some new toys.
Apple iPad Dock

You'd think that with prices starting at well over £400 the iPad would include at least a basic dock – but sadly not. I was reluctant to cough up £25 for the Apple dock, but eventually decided it was more convenient than constantly fiddling with the USB charging cable and having the iPad lying flat and taking up desk space all the time. The dock is fairly small, but it's weighty enough to provide a stable base to support the iPad, and perhaps use it as a stand when you're typing on a separate keyboard. It's also got an audio connector so that you can hook it up to a set of speakers.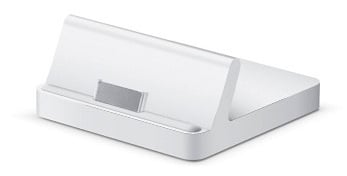 ---
Reg Rating 75%
Price £25
More Info Apple
Apple Wireless Keyboard

I wasn't overly impressed by Apple's combined keyboard-dock unit, so I decided to opt for this Bluetooth wireless keyboard instead. The freedom of wireless Bluetooth connectivity seems more suitable for a portable device such as the iPad, and also allows you to use the iPad with other types of stand, such as the Griffin A-Frame. The compact design complements the iPad very well, but it doesn't have a numeric keypad and might be a bit small for less nimble-fingered users, so some people might prefer a larger keyboard instead.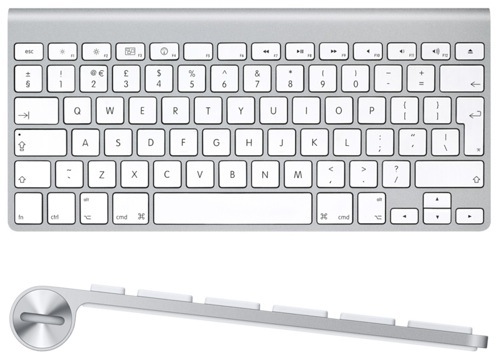 ---
Reg Rating 75%
Price £56
More Info Apple
Belkin Screen Overlay For iPad

I've been absolutely paranoid about damaging my iPad's pristine screen since the moment it first arrived, so a screen overlay that would help to protect the screen from scratches and other types of finger-nastiness is right at the top of my list of essential accessories. The overlay includes a cleaning cloth and a little smoothing card to help get those annoying bubbles out from under the overlay – but it's a bit annoying that the US price of $20 has been converted straight into sterling at £20.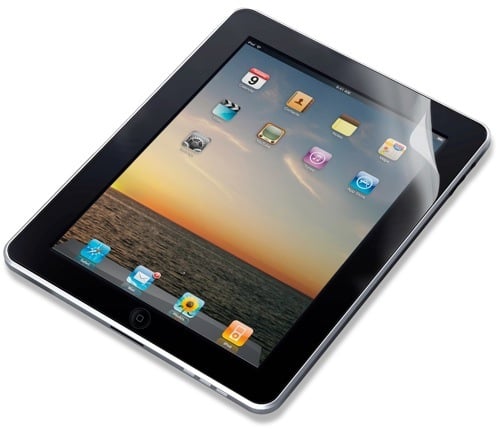 ---
Reg Rating 80%
Price £20
More Info Belkin
Creative Labs ZiiSound D5

The ZiiSound D5 is the flagship model in Creative Labs' new range of Bluetooth speaker systems - there are less expensive models starting at under £100. You can pair the iPad with the D5 by using the iPad's built-in Bluetooth radio, but Creative also supplies the D5 with a separate dongle that plugs into the iPad's dock connector, allowing it to use the high-quality Apt-X codec for optimum sound quality. The D5 also has a built-in dock for an ordinary iPhone or iPod, and a secondary audio input for connecting to a CD player or other audio source. And, yes, it sounds pretty good too.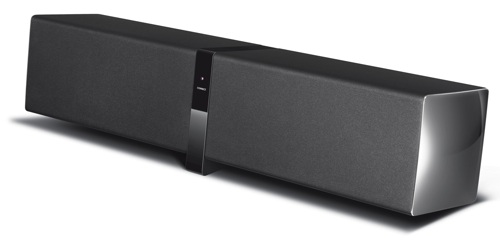 ---
Reg Rating 80%
Price £280
More Info Creative
Griffin PowerJolt Plus

The PowerJolt Plus is the top-of-the-range model in Griffin's range of car-chargers. It plugs into the car's power-socket and provides a 2.1A current to charge up the iPad or an iPhone. As well as the dock connector for the iPad, the PowerJolt Plus also has a 'pass-through' socket that allows you to continue using the car power-socket to charge other devices at the same time. There's also an 'SE' version that has a 60cm cable so that you – or, preferably, a passenger – can hold the iPad comfortably and watch videos in the car while it's charging.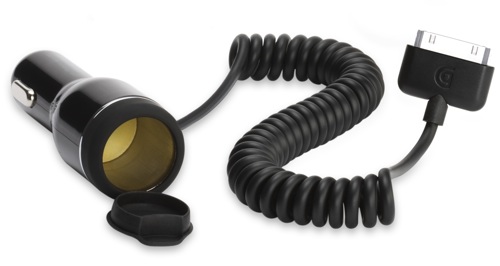 ---
Reg Rating 80%
Price £20
More Info Griffin
Apple iPad Camera Connection Kit

The Camera Connection Kit will be very useful for digital camera owners. It consists of two separate adaptors, each of which plugs into the dock connector on the base of the iPad. The SD Card Reader allows you to insert a memory card and transfer photos straight onto the iPad, where they can be viewed using the built-in Photos app.
The second adaptor is the Camera Connector, which has a USB port that allows you to connect a camera or other devices, such as a mobile phone that has a camera - and, unofficially, it also allows you to connect some USB keyboards as well.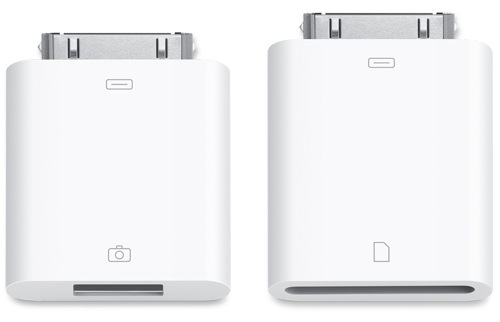 ---
Reg Rating 80%
Price £25
More Info Apple
Griffin A-Frame

The A-Frame makes a good alternative to Apple's own dock. It's a sturdy aluminium easel that works well for displaying videos and photos, or simply storing the iPad while you charge it up - I've also found it handy for reading recipes off the screen when I'm in the kitchen. You can also lay the A-Frame flat on a table, where it tilts the screen slightly upwards to provide a more comfortable angle for typing. It's got rubber grips that hold the iPad securely in either landscape or portrait mode, but still leave the dock connector free for charging and syncing.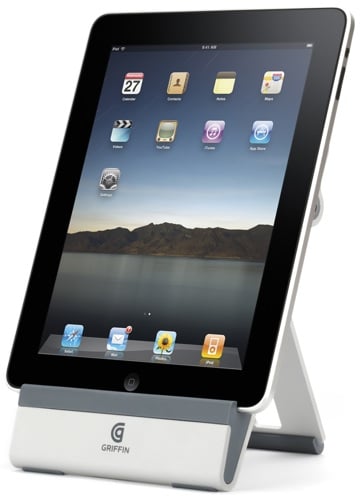 ---
Reg Rating 85%
Price £40
More Info Griffin
Jabra Halo

Can you believe that Apple doesn't even include a set of headphones with the iPad? The iPad does have a standard audio jack for connecting headphones, but it seems to me that the wireless Jabra Halo is the ideal complement for the elegant design of the iPad. Like the iPad, the Bluetooth-equipped Halo has touch-sensitive controls that allow you to adjust the volume simply by sliding your finger up or down on the right-hand earpiece. The headset folds flat when not in use, so it's easy to carry, and also has a standard audio jack for use with other devices that don't support Bluetooth.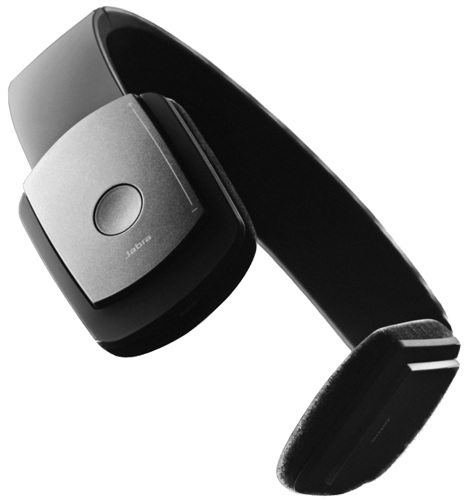 ---
Reg Rating 85%
Price £99
More Info Jabra
Belkin Leather Sleeve For iPad

There are more cases and sleeves available for the iPad than any other type of accessory, but for daily use at home I've settled on Belkin's Leather Sleeve. Rather than opting for the folding 'folio' design used by many of its rivals, the Leather Sleeve has a one-piece design that leaves the iPad screen visible at all times, so you can just pick it up and press the 'Home' button to start using it straight away. The Leather Sleeve frames the screen nicely too, giving you a good view while providing all-round protection.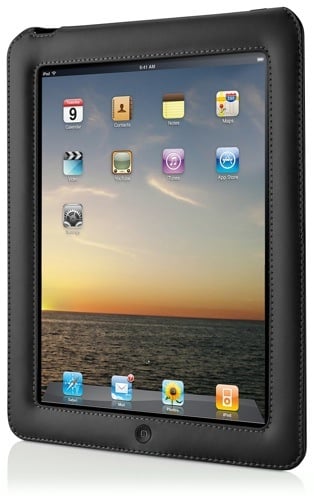 ---
Reg Rating 90%
Price £50
More Info Belkin
Griffin Elan Passport

When I'm lounging around at home I use Belkin's Leather Sleeve to protect my iPad, but if I'm going to a meeting and I want to look smart and businesslike then I slip the iPad into Griffin's Elan Passport case instead. Available in either black or cream colours, the Passport is lined with soft 'micro-suede' to protect the iPad screen, and folds open to display the iPad like the high-tech digital notepad that it is. The left-hand side of the case also includes pockets for business cards and slipping in larger bits of paper as well.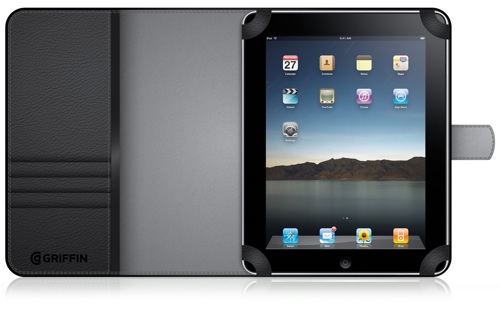 ---
Reg Rating 90%
Price £35
More Info Griffin