Original URL: https://www.theregister.co.uk/2010/06/14/review_earphones_philips_shq3000/
Philips SHQ3000 washable earphones
Workout-proof?
Posted in Personal Tech, 14th June 2010 14:02 GMT
Review The SHQ3000s sit in the middle of a new range of earphones from Philips aimed at the active user who is likely to expose his or her 'phones to the mud, sweat and possibly tears of strenuous outdoor activity - and the resultant clean up.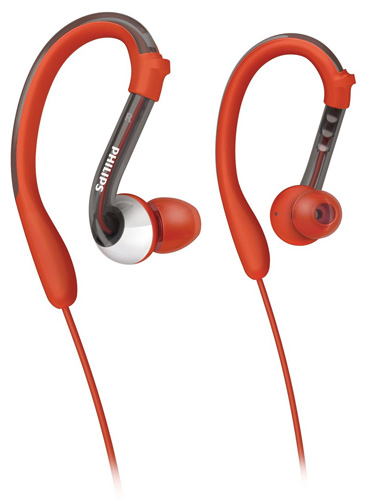 Philips' SHQ3000: ear, ear
I'm not generally a fan of ear-clip headphones but I found the SHQ3000s easy to fit, and very secure and comfortable once in place. This is thanks to their light weight and the inherent flexibility of the ear-clips themselves.
To afford a secure fit for those with small pinnae, the rubber inner liner of each earhook can be pulled down the earphone stem to tighten things up around the top of the auricle.
Philips also bundles three sizes of silicon earbuds to ensure a snug fit and to help these earphones do a better-than-average job of isolating exterior noise.
They are also said to be washable under a tap, something I can confirm after a quick trip to the bathroom sink and a thorough rinse.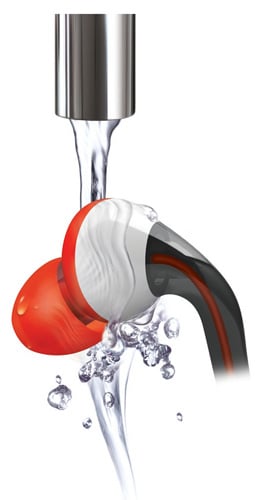 Under the tap
If that's not enough for the hygiene conscious, Philips claims that the earbuds are injected with an anti-bacterial agent that kills 99.8 of all known germs within 24 hours. A sort of Domestos for the ears, then.
The SHQ3000s feel very well made. Some pretty brutal yanking and twisting of both the cable and ear-clips suggested that they will stand up well to the rough and tumble of active life.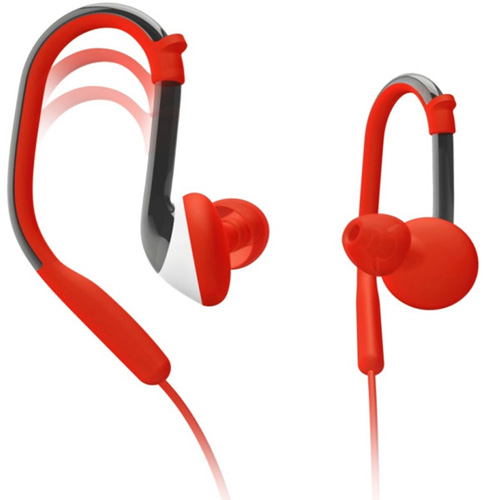 Adjustable ear clips
To see how the 3000s performed sonically, I swapped back and forth between them and a pair of Sennheiser CX400s using a Cowon V5 media player - reviewed here - as the source.
Compared to the Sennheisers, the Philips 'phones had fuller bass and created a generally warmer sound, but this came at the expense of clarity and separation in the mid and upper ranges.
That gave them an edge when spending an hour in the gym with Tom Petty and the Heartbreakers and The Foo Fighters, but chilling out afterwards the Sennheisers did better service to the delicacy of Joni Mitchell's Blue.
That's probably a reasonable trade-off in view of the target market. A little extra bass is handy when pounding the pavement or working out in a busy gymnasium to some good old rock'n'roll. Of course, no matter what you are listening to, the 3000s are a country mile better than the bundled earphones you get with any iPod.
Verdict
With an emphasis of thumping bass, outdoor durability and washabilty, the SHQ-3000s are not the first choice in their price bracket for outright sound quality but they still make a sensible purchase for anyone who plans on using their MP3 player in the gym, on a bike or at the track. ®
More Headphone Reviews

Jaybird
SB1
Sportsband
Doro
ProSound
HS1910
Sennheiser
RS 160
Plantronics
.Audio 655