Original URL: http://www.theregister.co.uk/2010/06/11/world_cup_player_analysis/
World Cup stars by the numbers
Who's a secret secret weapon?
Posted in Bootnotes, 11th June 2010 09:56 GMT
Stats Do you think it's obvious which payers and teams will have an impact in the World Cup kicking off today?
Perception can really cloud the truth about a situation, particularly in sport. Two seasons ago Chelsea fans would have said French international Florent Malouda got off to a slow start at the club, that he was a weak link being played too wide.
The reality was that he was Chelsea's most valuable player in 2008-09. According to specialist form analysts Bettorlogic, in the 20 matches he played, Chelsea's record was W17-D2-L1, and their points per game fell by 37 per cent without him to 1.67. He didn't suddenly get good in 2009-10, when he got the Premier League's Player of the Month award in March.
But what about team mate Didier Drogba? The perception is that he's a key man in the squad. However, if he doesn't play, Chelsea don't miss him at all, but its doubtful that will give Ivory Coast any reassurance, given his current broken-arm status.
Spain can be a little more relaxed if Fernando Torres isn't in the squad.
Below is some data and analysis on England and some expected World Cup stars, provided by Bettorlogic which might deliver some insight into performances in the World Cup.
England v Top 10-ranked teams
Of the current Top 10-ranked teams, England have the worst record since 1970 when playing Top 10 sides in the knock-out stage of major tournaments. They've won only one of their nine such matches and that solitary win was a penalty shoot-out against Spain in Euro 96 at Wembley. They've drawn five of the other eight matches in 90 minutes and lost four of those in a penalty shoot-out. Brazil and France have the best record against Top 10 sides in the knock-out phase, with both teams progressing in 71 per cent of their matches. Interestingly, six of Brazil's 21 such games have been level at full time and all have been settled by a penalty shoot-out.
England in-play
Since 1990, 15 of England's 39 matches at any stage of a major tournament have been goalless after 50 minutes and England have lost only one of those matches in normal time – the consolation match against Italy in the 1990 World Cup. They've conceded in only one other match and won five, which includes two of three in the last World Cup.
World Cup – Premier League stars
Appearances are based on the player starting and completing at least an hour. Samples looked at are their Premier League appearances last season and their performances in their last 30 away matches in the league against top-half teams. Then their recent competitive international appearances were analysed.
Wayne Rooney (England)
England's leading forward played 31 of Manchester United's league games last season, and while their PPG was almost identical (2.23 PPG with him compared to 2.29 without) there was a 25 per cent fall in their average goals scored from 2.29 per game with Rooney to just 1.71 per game without. Rooney was United's leading scorer last season with 26 goals in his 31 appearances.
His importance to United is more evident in their last 30 games against top-half teams, with Rooney playing 23 times. With him United's PPG has been 38 per cent higher than without (1.57 compared to 1.14) while their average goals scored have been 175 per cent higher at 1.57 goals per game compared to 0.57 gpg without him.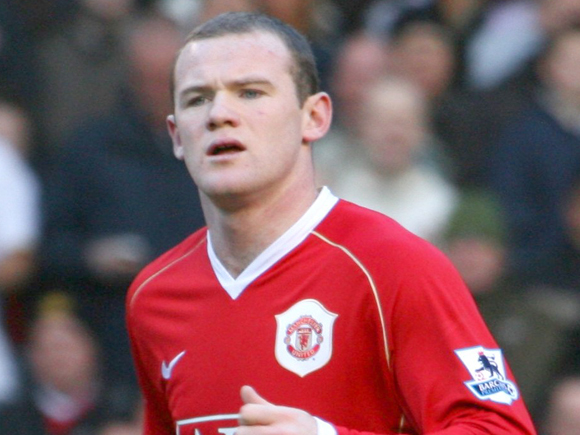 You'd miss him if he wasn't there
Rooney scored nine goals in the last eight qualifiers and of the eight qualifiers in which he started and completed at least an hour England won seven and lost one. However, England did score nine goals without reply in the two matches he missed (Rooney played 45 minutes in one of those two and scored twice).
Rooney's performances in this qualifying tournament were certainly more significant than his contribution towards the failed attempt to reach Euro 2008, when he played only half the 12 qualifiers with a record of W2-D2-L2 and just seven goals scored to four conceded. In contrast England won five of the six matches he missed and scored 17 times in the process.
Didier Drogba (Ivory Coast)
Drogba played 31 of Chelsea's games last season and was not missed at all when he was unavailable, as Chelsea won all seven matches and averaged 3.86 goals per game (compared to averaging 2.29 per game with Drogba). However, Drogba was Chelsea's top scorer last season with 25 goals in his 31 appearances.
Chelsea have also fared better in their games away at top-half teams without Drogba as the Ivorian has played in half their last 30 such matches with a PPG of 1.53 compared to Chelsea's 2.00 PPG without him. However, they have averaged slightly more goals with him in these games at 1.53 per game compared to 1.40 without him.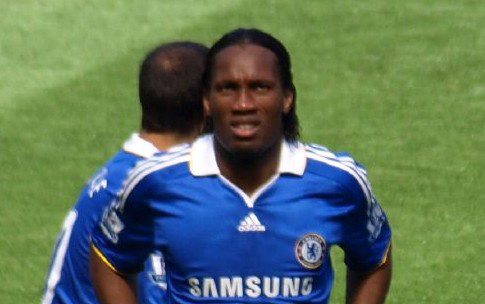 Him? Not so much actually
Drogba scored five goals in four qualifying games with the Ivory Coast netting 15 times as they won all four matches. In contrast they managed to score just 14 goals in the eight qualifiers he missed as they won half and drew half. Drogba is certainly Ivory Coast's main player and he didn't miss any of their nine African Nations Cup matches in 2010 or 2008.
Cesc Fabregas (Spain)
The Arsenal skipper made 24 appearances last season with the Gunners earning 24 per cent more PPG with him at 2.12 than without at 1.71 PPG. Furthermore they scored 15 per cent more goals (2.29 per game compared with 2.00) and conceded slightly fewer goals (1.08 to 1.14) when Fabregas played. Also, Fabregas scored 11 times last season, making him Arsenal's top scorer.
The Spaniard has also had a positive impact in their away matches against top-half teams. He's played 23 of the last 30 with a PPG of 1.52 compared to Arsenal's 1.29 without him – a 14 per cent drop.
Fabregas featured in seven qualifiers, though he started and played an hour only three times. In those three games Fabregas scored twice, although Spain won all their 10 qualifying games, scoring 28 goals in the process, so were not exactly weaker without him.
During the Euro 2008 qualifying and finals Fabregas played six of 18 matches and maintained a 100 per cent record, with Spain scoring 15 goals and conceding just two when he played. In contrast they won only eight of 12 without him as they lost twice and conceded nine goals while scoring 22.
Robin van Persie (Holland)
Robin van Persie made only 14 appearances last season but Arsenal's goals per game were 67 per cent higher at 2.93 with him than without (1.75 per game) while their PPG was also slightly higher with the Dutchman (2.07 compared to 1.92). Van Persie found the net 10 times in his 14 appearances.
Van Persie has played 13 of Arsenal's last 30 trips to top-half teams with a PPG of 1.62 and an average of 2.00 goals per game. This compared favourably to Arsenal's PPG without him of 1.35 (17 per cent fewer) and their average goals per game of 1.47 (27 per cent fewer).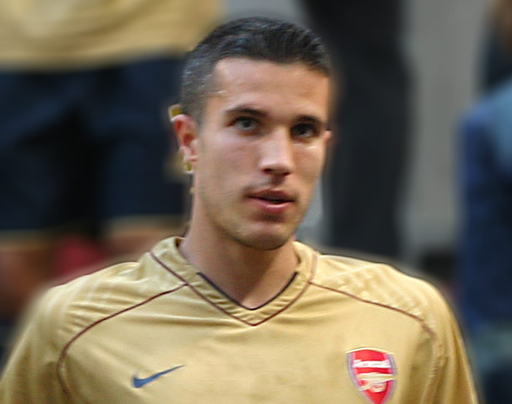 Up the Gunners
The Dutchman scored one goal in his five qualifying appearances, during which the Netherlands scored 10 goals and conceded just twice. Meanwhile without him they won all three of their other qualifiers, scoring seven goals without reply.
In the 2008 Euro qualifiers and finals van Persie played eight of the Netherlands' 16 games and recorded seven wins and one draw with 13 goals scored to just three conceded as he found the net five times himself. In the eight games he missed the Dutch won only half and lost three times with 11 goals scored and seven conceded.
Fernando Torres (Spain)
Torres suffered from a lot of injuries last season and part of Liverpool's troubles was that they scored 40 per cent fewer goals in the 17 games he missed (1.24 per game) compared to the 21 he played (2.05) as their PPG dropped from 1.75 to 1.65. Despite his injuries Torres scored twice as many goals as any other Liverpool player, with 18 strikes in 21 appearances.
Liverpool have played only 23 away games against top-half teams since Torres' arrival, with the Spaniard playing 13. With Torres, Liverpool have averaged 1.31 goals per game while without they've managed less than half at just 0.60 goals per game as their PPG has fallen from 1.62 to just 1.20.
Torres failed to score in his four qualifying appearances although Spain won them all while scoring 11 goals. They also kept up this scoring rate without him as they found the net 17 times in their other six qualifiers. However, Torres did score three goals in three appearances at the last World Cup and three goals in four games at last year's Confederations Cup.
During the 2008 Euro qualifying and finals competition Torres played half of Spain's 18 matches with a poor record of five wins and two defeats, compared to nine wins out of nine when he didn't play. Moreover, they scored just 15 goals with him compared to 20 without. However, he did get the winning goal in the final. ®