Original URL: https://www.theregister.co.uk/2010/06/08/gamers_vs_athletes_1/
Pro Gamers: Brains the size of a planet and lungs the size of a pea
Young men resemble 60 yr-old chain smokers
Posted in Personal Tech, 8th June 2010 16:23 GMT
Pro gamers have the mental reflexes of a test pilot and the physical abilities of a potato.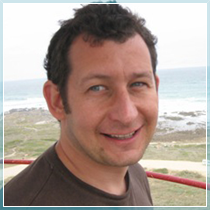 Dr Dominic Micklewright (left) from the University of Essex has been testing elite computer gamers to compare how they match up to professional athletes.
The findings are far from surprising, with pro gamers recording extremely low fitness levels.
One top gamer, despite looking healthy, was shown to have the lung function and aerobic fitness of a 60 year-old chain smoker.
Micklewright said: "Someone of this age should be much fitter but perhaps this is the occupational hazard of the professional gamer who can spend around 10 hours per day in front of a computer screen practicing."
His guinea pigs however demonstrated the mental sharpness of a real athlete and reaction skills matching that of a fighter pilot. So a balanced mix of gaming and exercise could have its benefits.
The research forms part of a BBC Radio Four documentary called The eSportsman, broadcast each Friday for two weeks. Episode one, shown last week is available on BBC iPlayer.