Original URL: https://www.theregister.co.uk/2010/05/26/review_laptop_toshiba_satellite_u500_1ex/
Toshiba Satellite U500-1EX touchscreen notebook
A light touch?
Posted in Personal Tech, 26th May 2010 12:02 GMT
Review Toshiba is evidently very pleased with its Satellite U500 design: it has now based several models on it, including one with joint Ducati branding. The 1EX version reviewed here adds support for Windows 7 touchscreen gestures.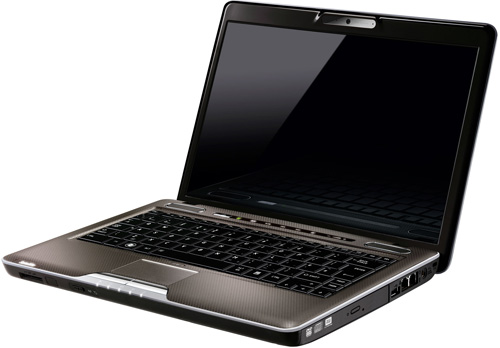 Toshiba's Satellite U500-1EX, decked out in an 'interesting' two-tone black and brown
The case has textured surfaces which, experience tells us, does not necessarily aid grippiness in portable devices while tending to retain grime. The Satellite U500-1EX has also been given a two-tone colour scheme in black and brown, which certainly looks unusual, if not altogether appealing in my humble opinion.
Compactly designed to conform to its 13.3in screen, the unit gives a misleading initial impression of being a bit chunky. It's not: it's just that the non-flush rubber feet underneath raise the computer another few millimetres from your desktop.
Connectivity ports are liberally distributed around the left and right-hand edges, with absolutely none at the rear – oh happy day. The power cable inserts towards the back of the right-hand edge, the inevitable 'dead rat' transformer halfway along the cable being quite small.
The provision of an HDMI port will be valuable for presenters and trainers, while the external eSata port makes it possible to access high-speed external storage easily. You can never have enough USB ports, and neither does the Satellite U500-1EX with just two, although the eSata connector doubles up as a third USB port if necessary.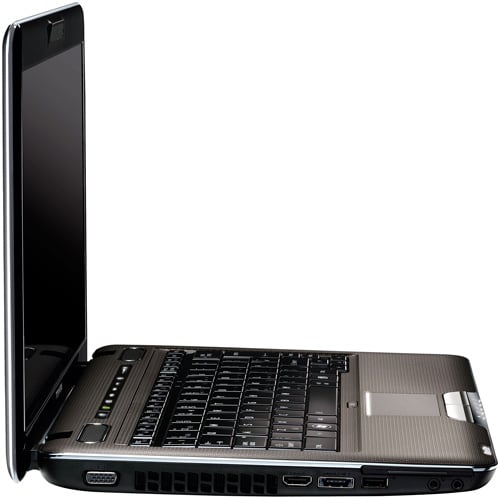 HDMI interfacing included, but only two USB ports
You can open the clamshell without having to fiddle with a clasp, revealing a small keyboard without a numeric keypad. The key caps are extremely difficult to read unless you are in a brightly lit room.
A row of LEDs sitting across the top edge of the keyboard look as if they are just status indicators but they are actually touch-sensitive function buttons. These can be used to play and pause media playback, for example, or adjust volume. Having them illuminated in this way is extremely useful in the dark while delivering a presentation. One of these buttons illuminates a little strip lamp next to the trackpad. I wish there was one for backlighting the keycaps.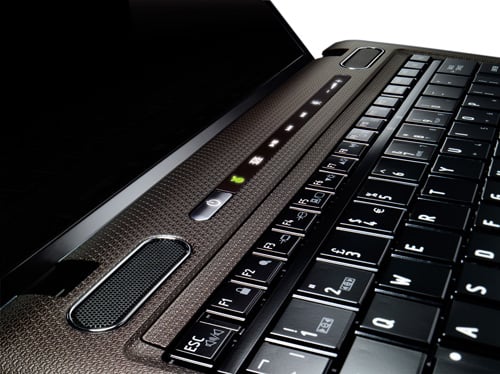 Some of the LED indicators act as touch-sensitive enabling buttons
Another of these buttons switches the unit into Eco mode, which, as far as I can work out, dims the screen and probably powers down parts of the hardware when not in immediate use. However, Eco mode did not seem to reduce power usage by much when the unit was plugged into the mains. The computer drained between 45 and 65W in normal usage, 20-35W while idle, and dropped to 0.5W when switched off, or 0.6W in Hibernation mode.
Stereo speakers are built into the unit, one at either end of the row of touch-sensitive LEDs. The audio is loud but inevitably tinny. The 1280 x 800-pixel screen is bright and feels a good size. However, it suffers from a kind of grainy/sugary quality, which I find distracting.
The display is a touchscreen that supports Windows 7 multi-touch gestures. This lets you scroll through documents, manipulate files, zoom in and out, and generally operate your computer by touching the display instead of (or as well as) using the trackpad or an external mouse.
The Satellite U500-1EX requires a firm touch, which means you have to keep hold of the unit to stop it from toppling backwards. The first few times I tried the touchscreen functions, the notebook rocked back and forth on my desktop and kept triggering Toshiba's HDD Protection, parking the hard disk read heads automatically for safety.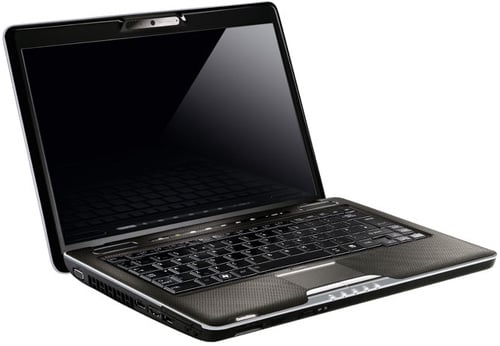 Using touchscreen gestures can cause the whole unit to tip backwards
While stuffed with such useful utilities and other bundled software, the test unit is not so well endowed with touchscreen applications: all you get is Microsoft's Touch Pack for Windows 7. Including the likes of MS Blackboard, Garden Pond and Surface Globe, the Touch Pack is just a bunch of screen toys rather than programs I would want to use on a daily basis.
System performance, as revealed in the PC Mark Vantage benchmarks test results, is possibly held back somewhat by the integrated graphics chipset. Otherwise, I feel that a 2.13GHz Intel Core i3 with 4GB RAM ought to do better than this.
Benchmark Tests
PCMark Vantage Results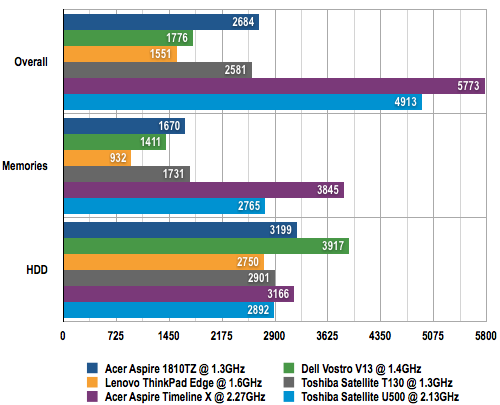 Longer bars are better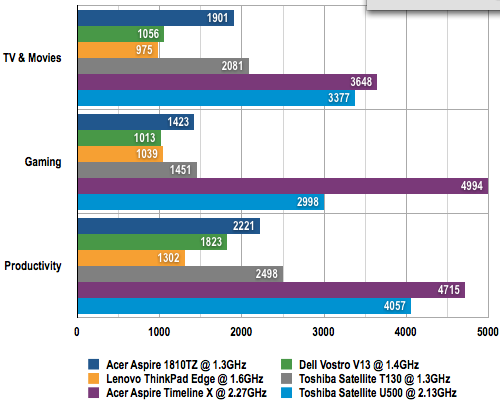 Longer bars are better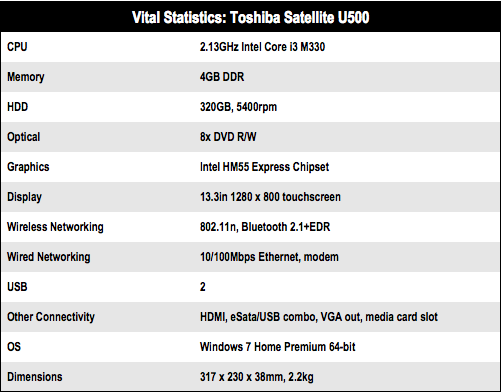 There is a similar inconsistency with connectivity: while recognising the unit's support for Wireless N, I can't understand why there is no Gigabit Ethernet. The Satellite U500-1EX feels like it is targeted at business, so maxing out wired networking at just 100Mbit/sec seems out of place.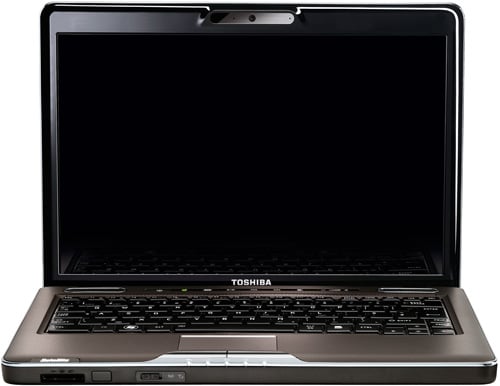 Needs more touchscreen apps to do it justice
Verdict
Touchscreen ought to be a killer app for portable computers – look what it did for mobile phones – but here in the Satellite U500-1EX it comes across as just another feature. To really make it worthwhile, Toshiba might have considered designing a built-in stylus for pen input and perhaps installing some more compelling touchscreen software. Without such sparkle to single it out, the product comes across as being merely quite good at quite a few things, which is akin to damnation by faint praise. It's also quite expensive at the suggested £821, although discounted prices are available. ®
More Touchscreen Notebook Reviews…

Dell
Latitude
XT2 XFR
PsiXpda
Pocket Computer
Dell
Studio 17
Acer
Aspire
5738PG Touch