Original URL: http://www.theregister.co.uk/2010/05/25/review_phone_htc_smart/
HTC Smart mobile phone
Fancy a Brew?
Posted in Personal Tech, 25th May 2010 12:02 GMT
Review HTC's Smart is the Taiwanese company's cheapest handset yet. Designed around the cost-cutting Brew operating system it eschews such bells and whistles as Wi-Fi, GPS or an app store, but it still has quite a few things going for it.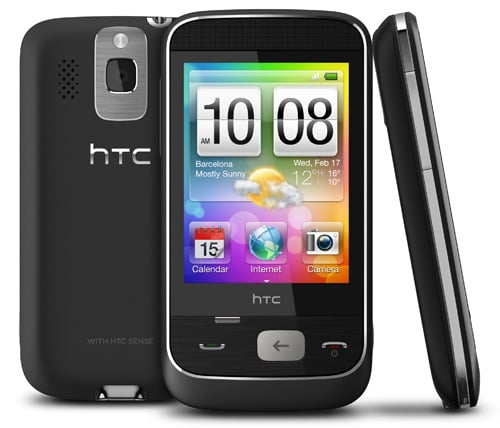 A new strain: HTC's Smart offers a taste of Qualcomm's Brew
The Smart is a budget phone, but it really doesn't look it. It has the rubberised plastic casing that HTC has been using for a few years now and is nicely finished with chrome-look trim. Only the way the screen sits slightly proud of the casing gives the game away.
It's a compact handful at 104 x 55 x 13mm and 108g – smaller than HTC's top-flight Desire – with a still more than adequate 2.8in LCD resistive touch screen, though it gets by with 320 x 240-pixel resolution.
Below the screen are call start and stop buttons, along with an outsized and offset back button plus a tiny sliver of a menu button. On the sides are a volume rocker and a camera shutter button, with a 3.5mm headphone jack on top and an old-school mini USB (as opposed to micro USB) charging/syncing port on the bottom.
Under the hood is a microSD card slot (you don't need to remove the battery to get to it) and O2, which has the exclusive for now, is offering it with a 2GB version included in the price to augment the 256MB of onboard memory.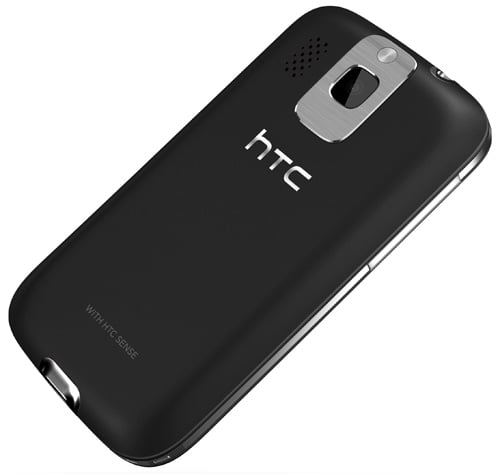 A cheap phone, but it doesn't look it
The big news with the Smart is that it's the first HTC handset to run on Qualcomm's Brew MP operating system. It's designed to be a low-cost alternative to Android or Windows Mobile, but the Qualcomm guys have obviously been paying attention to both, and have come up with a pretty well-featured OS. HTC has had a hand in it too, as is its wont, and it has also integrated a few Sense features into the interface.
At first glance, the interface looks very similar to Android, albeit with a few Sense alterations, such as the seven home screens you can flick between. Most of these are fixed however, rather than offering you the option to play around with widgets, and we have one for email, and others for FriendStream, pictures, contacts, text messages and the weather. The main home page includes a flick-up favourites menu, which you can populate with up to nine shortcuts.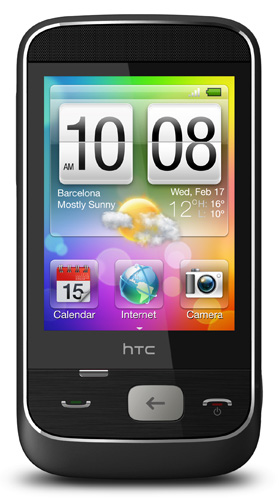 HTC's Sense additions give a familiar face to the Brew OS
The processor is a relatively modest 300MHz model with 256MB of RAM. For the most part though, it acquitted itself admirably without too much lag when switching between apps, viewing video or surfing the web.
The Scenes feature allows you to set up different configurations for work, play or anything else really. You swipe down from the top of the screen and choose a background image as well as setting up different shortcuts for, say, work days and weekends with up to four different fully configurable Scenes on offer.
Your contacts page offers pictures of all your favourites, and you can sync them with your computer (you'll need to download HTC Sync from the company's website), but unfortunately you can't pull your Facebook contacts in over the air.
Email is easy to set up, with just address and password needed for most, though there's no support for Microsoft Exchange, which will probably rule it out as a budget staff option for many companies. Internet access is one area where the Smart shows its budget roots however. It has HSDPA 3G (3.6Mbps) but no Wi-Fi for proper broadband-powered browsing, which inevitably leads to some slowness on occasion.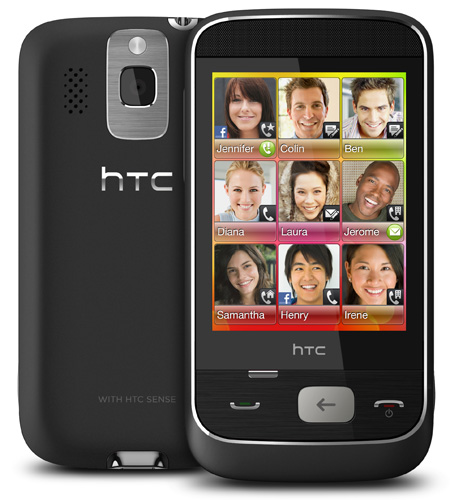 A touchscreen maybe, but no finger friendly frills
There's no pinch to zoom functionality to the screen, not that we were expecting any at this price point, and it won't flip automatically into landscape mode when you turn it on its side – you'll need to switch the resolution in your settings. Zooming is straightforward though – you tap the screen twice for quick zoom and also to bring up a slider for customised magnification. There's no Flash support and no dedicated Youtube app either, so the world's most popular video site is effectively off limits.
The camera is a basic 3Mp affair and, true to HTC's past form with cameras, it's not the phone's shining glory. There's very little in the way of features and the shutter's so slow it's really only any use for photographing stationary objects. Colours tend to look a little washed out too and while the flash also doubles as a torch, it's really only effective at very close quarters.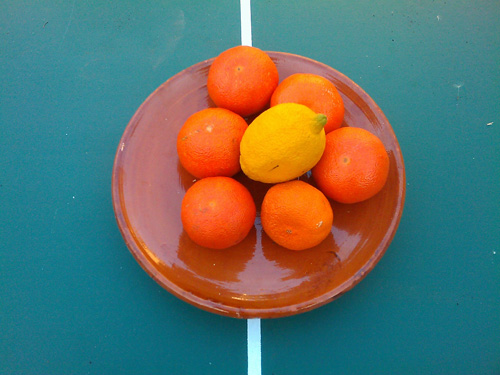 Click for a full-resolution image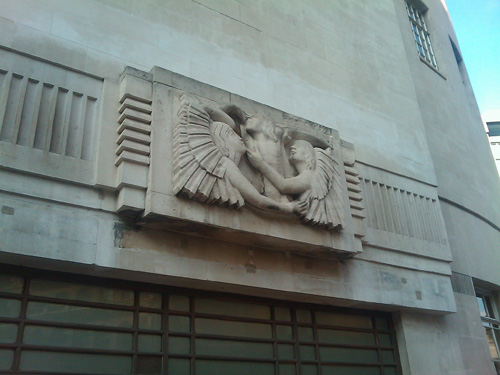 Click for a full-resolution image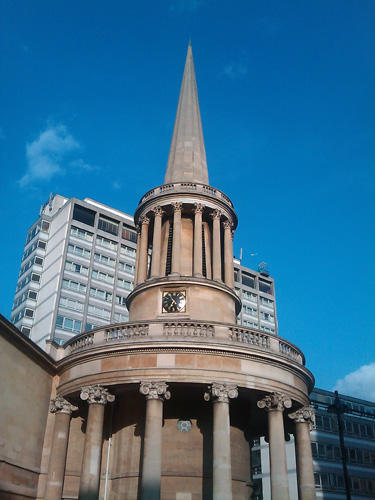 Click for a full-resolution image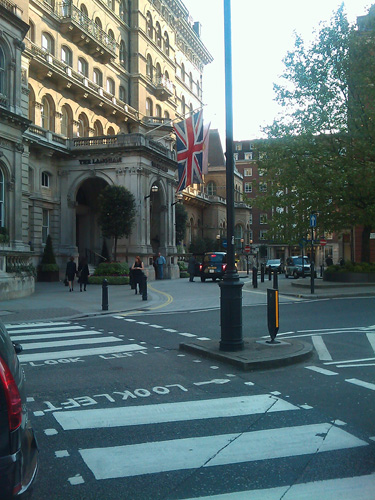 Click for a full-resolution image
With decent light and a steady hand you can get some okay snaps, but there are much better 3Mp snappers out there. Video recording drops the standard even further, with a maximum resolution of just 320 x 240 pixels.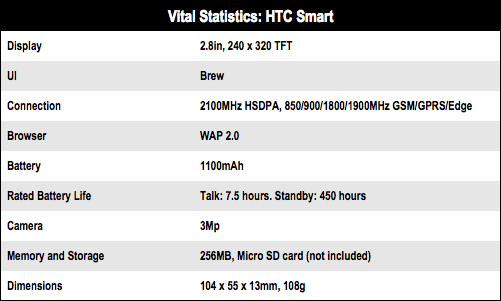 Watching video could be a frustrating affair. It doesn't seem to be able to play video that's in anything higher than the screen's native resolution, and though there's the option to stretch the picture slightly, it won't fill the screen, so there tends to be a bit of squinting involved when you're watching MP4 or 3GP files.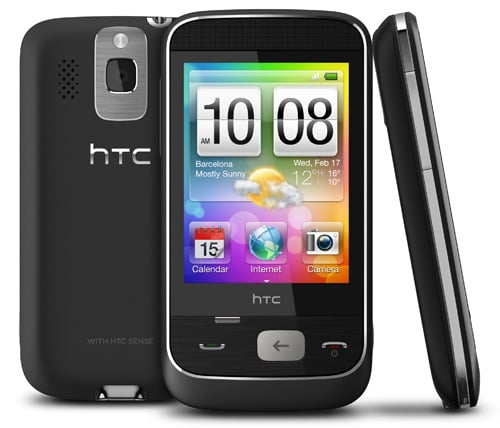 A modest feature set and CPU are a boon to battery life
The music player is decent enough and if it lacks the kind of extras available on fancier smart phones, it's at least clearly laid out and sounds okay when playing AAC, MP3, WMA or WAV files. The same goes for the FM radio with its six presets. The headphones are cheap of course, and even a little nasty with their shut-in high end and bloodless bass. Still, at least the 3.5mm headphone jack – and A2DP Bluetooth – makes upgrading them easy.
We've got used to high-end smart phones barely making it through a day of heavy use, so it was a pleasant surprise that the Smart lasted a good three days before needing a recharge – one of the advantages of having an underpowered processor perhaps. Call quality was generally decent, with no sign of the Smart's budget origins obvious from the speaker.
Verdict
It comes down to what you want from your smart phone. If you need Wi-Fi or GPS, or like to experiment with different apps, this won't be the phone for you. But if you want a decent looking handset that can organise your life, play music and video and surf the web, all for under a oner, it's definitely worth thinking about. ®
More Mobile Phone Reviews

Sony Ericsson
Elm
Samsung
Diva
Nokia
X3
LG
GD510 Pop