Original URL: http://www.theregister.co.uk/2010/05/20/grouptest_freeview_hd_set_tops_buyers/
Buyer's Guide: Freeview HD Set-top Boxes
Think before you buy
Posted in Personal Tech, 20th May 2010 07:02 GMT
Group Test You might think that getting Freeview HD is just a matter of buying an HD box that you like the look of and connecting it to your TV with an HDMI cable, but there are other considerations besides the cosmetic. Important though they are, the Electronic Programme Guide (EPG), user interface and remote control aren't necessarily at the top of everyone's list.

First, remember that Freeview HD is transmitted using the DVB-T2 system, which is incompatible with standard-definition Freeview's DVB-T. It also uses the MPEG 4 video codec rather than the older MPEG 2. The upshot is that you existing Freeview TV or set-top box won't be able to pick up Freeview HD, and no amount of firmware updates will change that.
So, if you want to view Freeview HD, you need a new receiver.
So, what else do you need to bear in mind when choosing a Freeview HD box? Recording is an obvious issue, and though none of the units in this Group Test can record – we'll be looking at Freeview HD DVRs shortly – some manufacturers have talked about firmware updates that will allow programmes to be recorded on a connected USB hard drive or Flash key. Sure it won't as slick as a twin-tuner recorder, but it may be a useful extra, or suitable for those who don't record much TV.
Playback is an area where the products differ too. Some can play a range of media files on USB storage - or even over your home network, using DLNA. And rather than wait for BBC iPlayer to appear as part of BBCi on Freeview, some boxes have access to it built in already – though none, so far, offers unfettered access to the internet.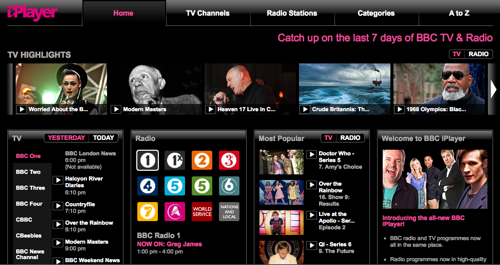 Some set-tops sport BBC iPlayer
That said, format support is generally not going to be as good when it's an added extra on a Freeview HD box as it is in a dedicated media player.
You may also want to consider premium content. Right now, there isn't a lot of that on terrestrial digital TV, but if you're a sports fan, it may be worth considering a box that is pay-TV ready. Not only will you be able to watch ESPN right now, but you will almost certainly be able to watch Sky Sports 1 and 2, if they finally make it to TopUp TV's add-on service. Having a single box that provides you with both HD and subscription sports may be an attractive option, long after the World Cup has been and gone.

"Over the top content" - an the industry term for material delivered over the internet - is another possibility. Sky has been working with some manufacturers to make its Sky Player service available on their boxes. That doesn't rely on the receiver having card slots - you log into your subscription-activated, or pre-paid account - and is another potential way of watching more programmes than Freeview alone will bring you.
For many potential purchasers, however, it's probably going to be connectivity that's the biggest differentiator between boxes. Not only are there differences in things like the number of Scart sockets, and the type of audio outputs – analogue, digital co-axial or digital optical – but anyone hoping that the aural experience from Freeview HD will match the visual one needs to be aware that there's a massive fly in the ointment when it comes to getting surround sound from Freeview HD equipment.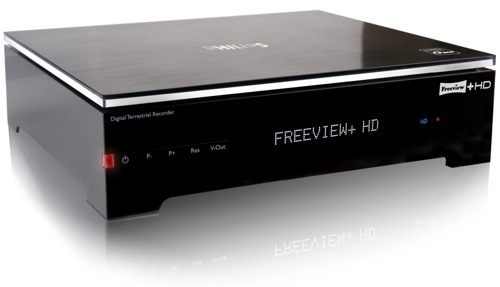 Many boxes may sport the Dolby Digital plus logo, and come in packaging with blurb that talks about 5.1 surround, but many people simply won't hear anything other than stereo unless they choose their equipment carefully. That's because although Freeview HD can support Dolby Digital Plus - and boxes are able to convert that to plain old Dolby Digital - broadcasters are using the more efficient HE-AAC codec instead, even for programmes with 5.1 audio.
HE-AAC carries 5.1 surround with no problems, but you'll be hard pushed to find any domestic AV gear right now that will accept it through its digital input. In fact, some AV gear may not accept multi-channel audio via HDMI, either. It's not a mandatory part of the spec, and there are still AV receivers on sale that don't support HDMI audio properly.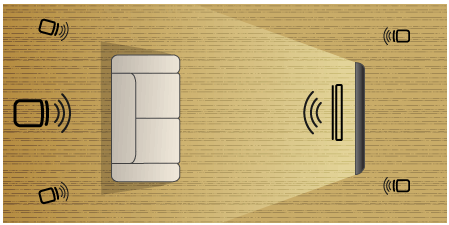 Freeview HD should deliver 5.1 sound
That means that anyone who wants surround sound from programmes like Doctor Who really needs to check carefully whether or not the Freeview HD box they're considering is able to transcode from HE-AAC to Dolby Digital. Without that, the best many people will get is stereo – and so far, not that many of the boxes appear to include transcoding.
You can read much more about this in detail on my blog.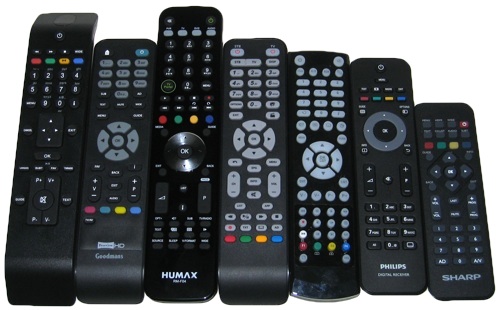 Remote suspect: (L-R) Bush, Goodmans, Humax, i-Can, Icecrypt, Philips and Sharp.
Which is the right box for you? Right now, there is no one box that does it all, so it's a matter of weighing up the options for additional content between media playback, card slots and network connectivity, together with the connections offered, and how it will work with the kit you already have. ®
Next: Bush DVB680
Freeview HD Set-top Boxes Group Test