Original URL: https://www.theregister.co.uk/2010/05/20/fox_transformers/
Megan Fox exits Transformers 3
Jumped or pushed? You decide
Posted in Bootnotes, 20th May 2010 10:09 GMT
Fans of Michael Bay's Transformers will have do without the charms of Megan Fox for the franchise's third outing, since the 24-year-old actress has either been dumped or has declined to participate, depending on whose side you prefer to take.
Some reports suggest Fox was given her marching orders following a series of personal attacks on Bay, including one in Wonderland Magazine last year in which she said: "He's like Napoleon and he wants to create this insane, infamous mad-man reputation. He wants to be like Hitler on his sets, and he is."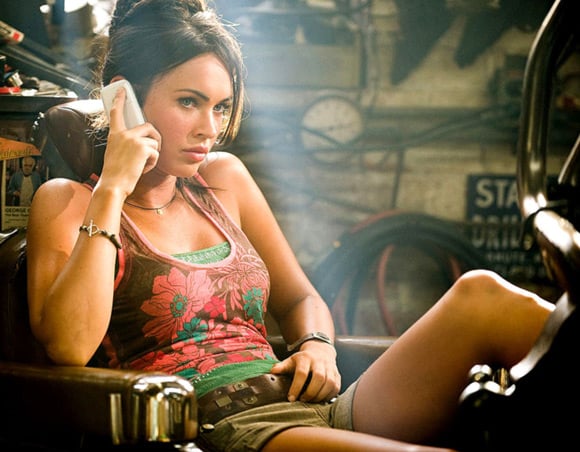 Michael, this is Megan. How's the invasion of Poland going?
Fox, though, has insisted the decision was hers. A representative declared: "Megan Fox will not be starring in Transformers 3. It was her decision not to return. She wishes the franchise the best."
Transformers 3 is slated for release in July 2011. Expect Razzies, and plenty of 'em. ®
Bootnote
Fox has said the Transformers films are "not about acting". Just as well, eh?