Original URL: http://www.theregister.co.uk/2010/05/11/grouptest_uk_mobile_broadband/
Mobile Broadband
Modem vs modem, telco vs telco
Posted in Networks, 11th May 2010 07:02 GMT
Group Test Mobile broadband is a grand concept. The idea of being able to grab your notebook and modem, hop in the car and surf the web while sitting amid the Wordsworthian splendour of Ullswater, or on the 10:15 from Manchester Piccadilly to London Euston, is beguiling.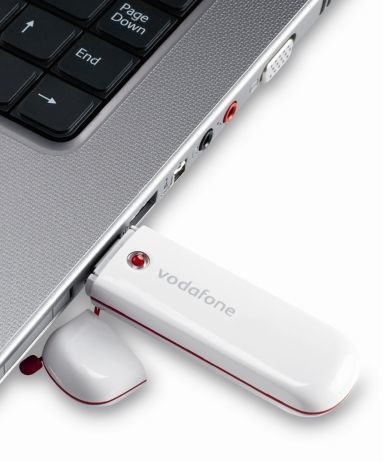 Of course, you may get a rude awakening when you struggle to get a decent signal let alone a reliable data connection. Sadly, mobile broadband is too often like Scotland's national football team: good on paper, but a major let-down on grass.
While HSDPA data coverage in the UK is getting better all the time, the fact is that the further away from a major population center or a trunk road you are, the less likely you will be able to pick up basic 3G, let alone the go-faster HSDPA version. Back in July 2009, Ofcom released coverage maps that, even a year on, give a good snapshot of the basic state of coverage and a graphic illustration of some of the huge gaps in the service.
3 helpfully supplied us with an updated map of its projected 2010 year-end coverage, which painted a rosier picture, and it reckons that come the end of the year its HSDPA network will cover 98.5 per cent of the UK's population. Even taking 3's 2010 map at face value, large empty spaces will still exist in rural areas, especially mid and north Wales, the north of England, Northern Ireland and Scotland.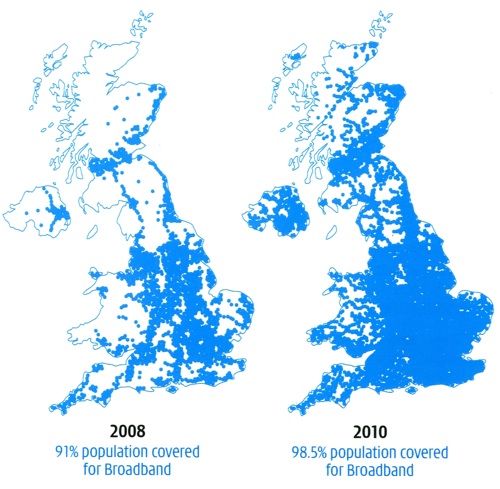 Coverage getting better - on 3, at least
Speed is another issue. Back in 2008, it was revealed that many O2 customers were having their 3G services throttled to 128Kb/s. Late last year, Vodafone announced it was boosting its theoretical system speeds to 14.4Mb/s, but the important word in that sentence is theoretical. Most of the major telcos now advertise services capable of either 3.6 or 7.2Mb/s downstream and between 2.0 and 5.76Mb/s up. As always the devil is in the syntax - all those speeds are prefaced by the phrase "up to".
Of course, there are other factors to consider beyond out-and-out speed such as how much is all this 3G wireless connectivity going to cost you? What exactly does the word "unlimited" mean when it comes to shifting data about? What will be gouge per megabyte when you go over the agreed limit? How do the various dongles differ and what is the bundled connection software like?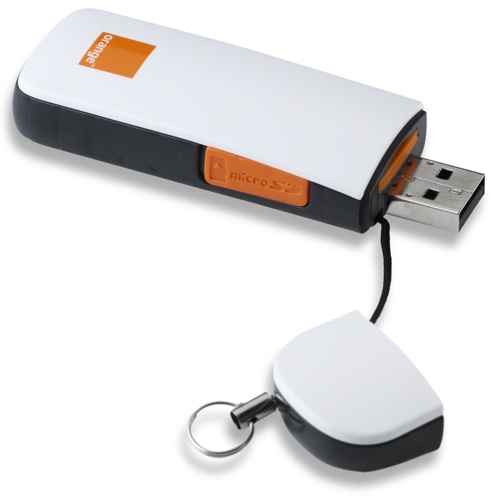 To answer these questions Reg Hardware lined up contract mobile broadband modems from each of the six major UK mobile telcos.
All the offers and prices mentioned were correct at the time of writing, but as such things seem to change like the direction of the wind, don't be surprised if some if not all of them have changed subtly - or indeed radically - by the time you read this.
The Test
To get some idea of real-world download speeds, I tested all six dongles in three locations in and around Manchester. Site A was in the M27 post code, Site B was in M41, while site C was close to the centre of town in the M5 area.
Speeds where all sampled using the Speedtest website. Each speed is the average of three tests executed in quick succession. Each location was tested on a different day to allow for any of the networks just having a bad afternoon. The test at Site A was conducted indoors, while the tests at sites B and C where conducted al fresco.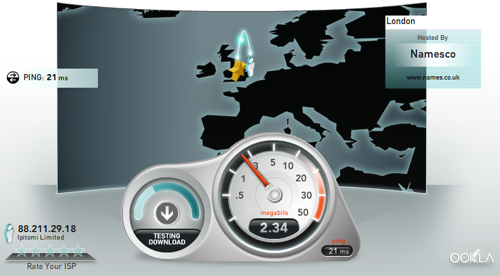 Bandwidth sampled with Speedtest.net
At all the test sites every dongles managed to pull in a decent network signal of at least three bars or better, so I always got a connection.
The tests where conducted using a dual-boot Samsung N140 netbook running Windows 7 Starter and Ubuntu 10.04. Each modem comes with self-installing software for Windows so set up should be no more than a case of plug the thing in and follow the on-screen instructions. Where it wasn't, I have given details.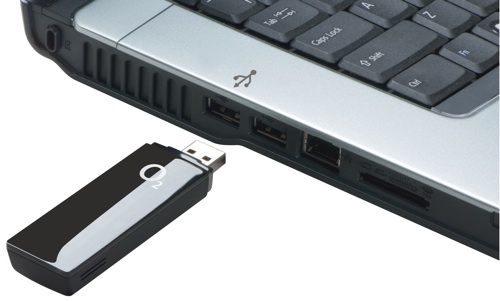 All the telecos advertise Mac compatibility, and since OS X has built-in WAN support, Mac users shouldn't face any insurmountable problems getting online.
A word for Linux users. A combination of Ubuntu 10.04 Lucid Lynx and usb-modeswitch from the Ubuntu software repository got all the dongles bar one working in a matter of moments. The exceptions was the Virgin stick, which I simply couldn't get the Ubuntu Connection Manager to recognise. A few posters on various Ubuntu forums have claimed to have got the TCT dongle to work, but details are sketchy and it wasn't a trick I managed to pull off. Those of you with a greater degree of Linux nous may have better luck.
Five of the six supplied modems were re-badged Huawei devices. The 3 and T-Mobile dongles are the Huawei 1750. The Orange stick was a visually identical Huawei 1752. The O2 and Vodafone dongles were slightly older models: the Huawei E160 and E172, respectively. Virgin Media's dongle is an X200S made by TCT Mobile, another Chinese mass-producer of communications gadgets, including Alcatel phones.
The Huawei 1750 and 1752 dongles share one deeply irritating feature: the SIM card cover at the back has a habit of sliding off when you grab hold of it to pull the USB cap off the other end, or pull it out of a USB port. Nor is the SIM car bay cover what I'd call robust.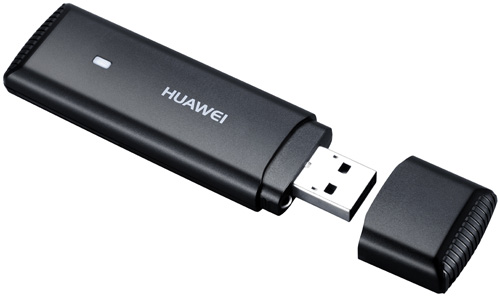 Finally, all the dongles apart from the Vodafone offering have Micro SD card slots. I'm not entirely sure about this development. I can't really see a need for removable storage in a 3G dongle so tend to regard this is a feature added for feature's sake.
Next: Three
Mobile Broadband Group Test