Original URL: http://www.theregister.co.uk/2010/04/27/review_phone_htc_hd_mini/
HTC HD mini
The smartphone for small pockets?
Posted in Personal Tech, 27th April 2010 12:02 GMT
Review Smartphones with large screens are great up to a point, the inevitable drawback being a chunky handset. With the HTC HD mini, the 3.2in screen allows even petite paws to reach all the way across it for one-handed use, making it very easy to pocket.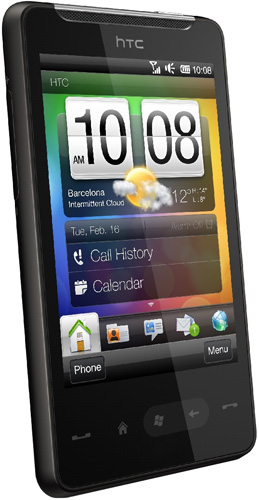 Slim pickings: HTC's HD mini
The handset runs Windows Mobile 6.5 Professional and this sits underneath HTC's Sense user interface. On board is 512MB Rom, 384MB Ram and its micro SD card slot will handle anything up to the currently max of 32GB of external storage.
Utilising a clearly less powerful processor than the 1GHz Snapdragon that currently rules the roost, the 600MHz Qualcomm 7227 ran swiftly enough for me, as long as I didn't have too many apps running simultaneously. The HD mini also features a 5Mp camera, HSDPA (7.2Mbps download and 2Mbps upload), Wi-Fi, G-sensor and GPS.
Beneath the screen are touch buttons for Call and End, Home, Back and, the obligatory Windows button that calls up the vertically scrolling Windows apps menu. The 3.5mm headset jack is on the top edge, a micro USB connector is on the bottom edge. Turn the handset over and four industrial-looking screws show through holes in the rubber-finished backplate. You don't use these to remove the backplate, though. Prise it off and underneath everything is bright yellow.
HTC has worked hard to disguise Windows Mobile and remove its tiny, not-so-finger-friendly icons. Photo contacts, thumbnail Web favourites, and a made-over calendar are good examples. You can use the Windows Mobile calendar app with its trickily small icons if you prefer and sometimes despite HTC's efforts you simply can't avoid the weeny icons. You'll encounter some in Word Mobile for example.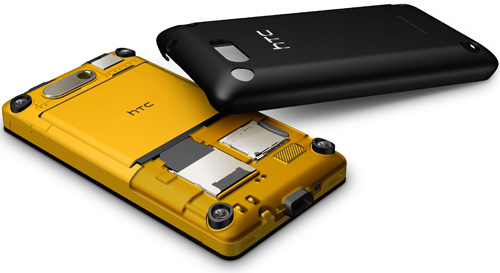 Curiously, when prised open the coloured innards never fail to raise a smile
The main screen offers date/time/call history and calendar information. Flick upwards and there's a customisable shortcuts screen. Flick left and right, or use the horizontal scrollbar at the bottom of the screen, and you can get to people, messages, e-mail, the Web, calendar, stocks and shares data, photos and vids, music, weather, HTC Peep (for Twitter), Footprints (for geolocation), and settings. You can tweak the scrollbar bar to remove shortcuts you don't need and put those that remain in your preferred order. It is slick, but not as customisable as Android.
At 320 x 480 pixels, the LCD screen isn't up there with the leaders in resolution terms – HTC's own Desire is 480 x 800 – but it is sharp and bright. There is always a worry that small touchscreens won't be ergonomic to use, but I had no trouble with the capacitive, multi-touch supporting display here.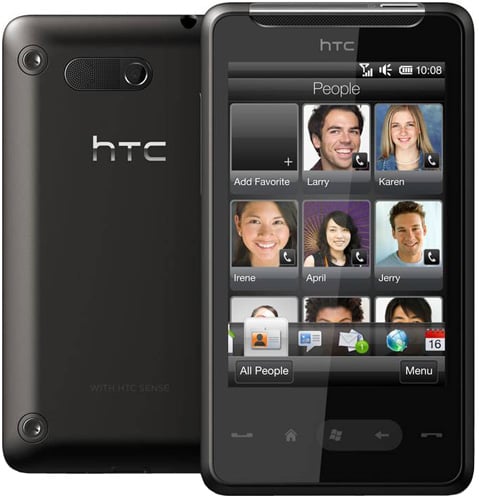 Not the fastest, but certainly capable
When viewing Web pages and photos, pinch to zoom is, as ever, extremely useful. And HTC has done very well with the responsiveness of the Qwerty keyboard, so that even with the screen in portrait mode I tapped out accurate e-mails at an acceptable speed.
The camera lacks a hardware shortcut button and has no flash, neither of which bode well. But test shots were surprisingly good. Outdoors shots had particularly lifelike colour reproduction. Indoors the quality you get depends on ambient light.
Close up shots were remarkably sharp – both the cat shots and the purple flowers were taken just a few inches from the subject. Happily, there is almost no shutter lag, and you can also share photos to Facebook, e-mail and MMS direct from the camera software.
Beyond listening to your own song files, music playback is supplemented by an FM radio with 20 auto-tuning presets. Sound quality through the provided flat in-ear buds is good enough in quiet conditions but loses quality at the highest volume. There's an equaliser with lots of presets that do make a difference to sound quality to suit different music genres.
HTC adds a fair bit to Windows Mobile on the app front. There is a neat little app that lets you use the HD mini as a Wi-Fi router, the Opera browser is pre-installed and used by default instead of the also present Internet Explorer. Other pre-installed apps include a YouTube client, the oft seen marble maze game Teeter, Google Maps and a serviceable Facebook client plus a 15 day trial of the CoPilot Live navigation software.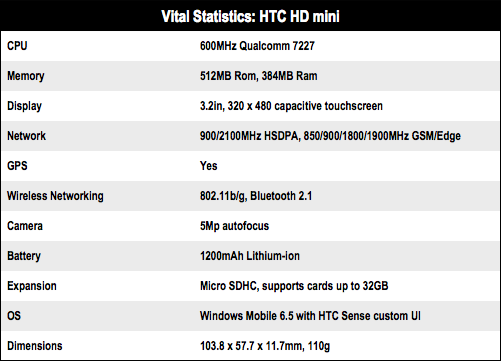 Sample Shots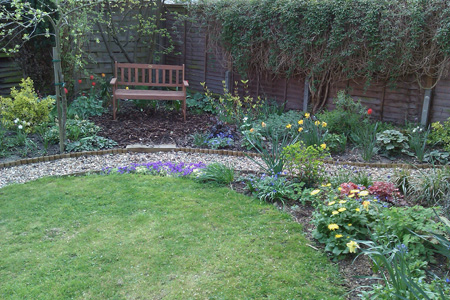 Click for a full-resolution image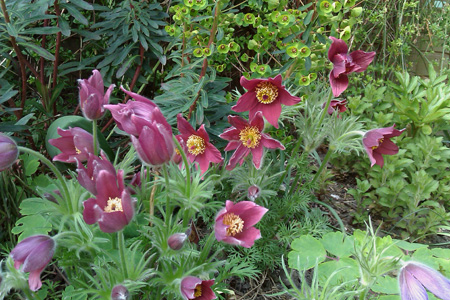 Click for a full-resolution image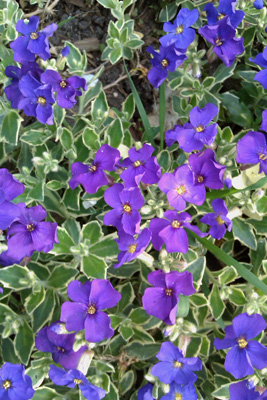 Click for a full-resolution image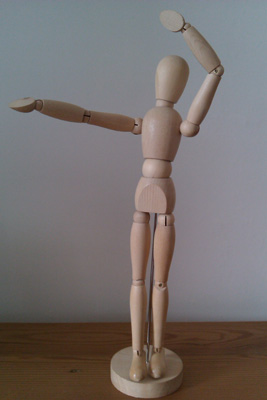 Click for full resolution image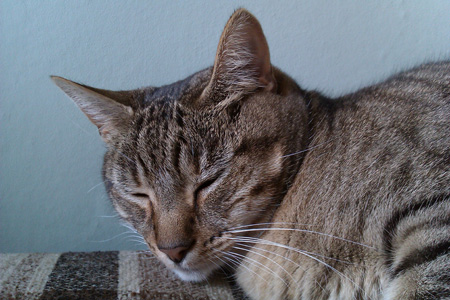 Click for a full-resolution image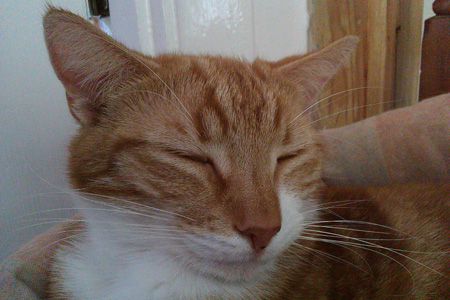 Click for a full-resolution image
I had no issues with call quality during the test period, and the HD mini shares the Android toting HTC Desire and Legend's ability lower ringer volume automatically when you pick the handset up and mute the ringer when you flip the phone over face down.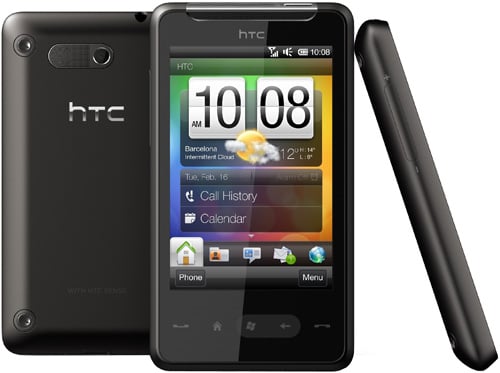 Nicely responsive due in no small part to HTC's Sense UI
With just a 1200mAh battery you obviously can't expect days on end without a recharge. On one test day I went from four bars to three in three hours of fairly light use with Wi-Fi connected, yet throughout the test period I had to boost the battery daily.
Verdict
The HTC HD mini is a nice little handset. The touchscreen is responsive, the camera impressive and thankfully, Windows Mobile is, for the most part, hidden behind the Sense UI. However, with Windows Phone 7 just around the corner, the HD mini might find itself a victim of those wanting to wait for the new OS. That and a lack of ability to customise the home screens, as you can with Android, could be its downfall. ®
More Phone Reviews…

Sony Ericsson
Xperia X10
HTC
Desire
Samsung
Omnia Pro
NokiA
X6