Original URL: https://www.theregister.co.uk/2010/04/26/ten_essential_netbook_accessories/
Ten Essential... Netbook Accessories
Mobility to the max
Posted in Personal Tech, 26th April 2010 07:02 GMT
Product Round-up The arrival of second-gen netbooks with Intel's 'Pine Trail' Atom chips has seen the breed come of age. Not only can the latest 10in machines from Samsung, Dell and Acer run for up to eight hours on a full charge, but the combination of Windows 7 Starter and the N450 processor has finally brought a decent lick of speed and an up-to-date Microsoft OS to the table. This has brought a sea change in mobile computing to those who previously didn't want to lug a full-size laptop around for reasons of size, weight, cost, or fear of loss or damage.
To herald the dawn of true netbook computing on the hoof Reg Hardware has rounded up ten essential accessories to help you get the best from your small, cheap - well, cheapish - computer.
All ten devices were tested with a Samsung N140 running Windows 7 Starter and a Dell Mini 10v running Ubuntu Linux 9.10 and worked out of the box with both unless otherwise stated.

Busbi Mini 8GB Nano USB Flash drive
The inclusion of not one but two SD card slots in the original Acer Aspire One was a stroke of genius. One card slotted fully into the Acer's bodywork so you could leave it there. Nowadays, netbooks tend to have just one slot and the cards stick out so far out that it seems even a gentle breeze might snap them off. So much for progress. Leaving a memory stick in situ may not be an issue for those with 250GB HDD netbooks, but for those of us with SSD-equipped machines of 4, 8 or even 16GB capacity it surely is, and Busbi's tiny 8GB USB memory stick is the perfect solution because you can slot it into one of your netbook's three USB ports and forget about it. It's not the fastest - an 800MB file write averaged out at 6.8MB/s - or cheapest USB stick we have ever come across, but its a solid little nub of a device in a form factor we wish was rather more common.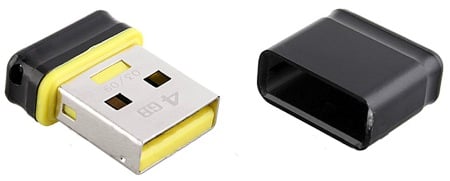 Reg Rating 75%
Price £23
More Info Busbi

LiteOn eTAU108 Slimline external DVD drive
If you want rip an audio CD or watch the occasional DVD on your netbook, some sort of optical drive is needed. Less than £50, the robust and simple eTAU108 is the ideal candidate. The top loading mechanism means getting discs in and out is less prone to hardware or software seizures than a slot-loader while the basic spec should meet the majority of users needs with DVD write speeds of up to 8x and audio up to 24x. The USB cable clips into a handy channel carved into the underside of the drive meaning one less cable to misplace on your travels. At just a shade under 350g it shouldn't weigh you down, and at less than 20mm thick finding a space for it in your bag won't be a problem either. For a few quid extra, the eSAU model can be had with LightScribe, but it's the entry level model I recommend.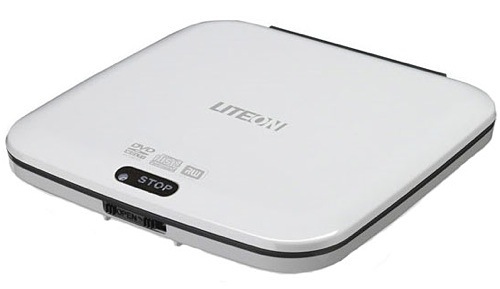 Reg Rating 85%
Price £46
More Info LiteOn

Logitech Anywhere MX laser mouse
Netbook touchpads range from the the adequate to the downright awful and are always too small. So a decent mouse is a must and Logitech's new Anywhere MX is a good one to go for. To start with, the tiny USB wireless dongle is small enough to be plugged in and forgotten about, or you can stow it in the mouse's battery compartment. Being blessed with Logitech's "Unifying" receiver technology, it can also connect a Logitech wireless keyboard. The MX comes with what Logitech calls Darkfield Laser Technology which sounds like something from a Neil Gaiman novel but actually means it will work of any surface, including glass and shiny table tops. Darkfield does work - I couldn't find a surface it wouldn't track on. The MX also has all the usual high-end Logitech features such as multi-function buttons, a scroll wheel that doubles as a volume control and a very nice carrying pouch.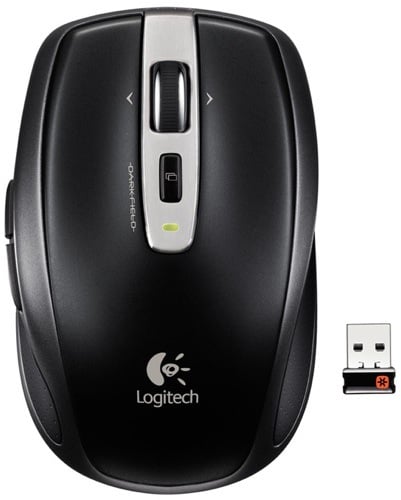 Reg Rating 95%
Price £70
More Info Logitech

Logitech Lapdesk N315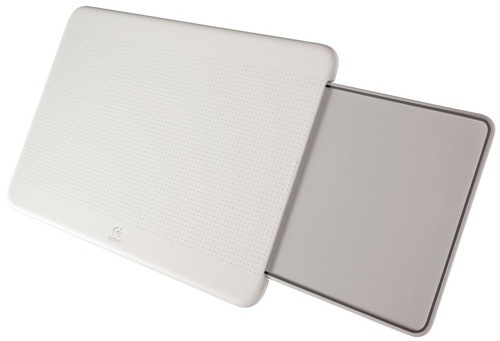 At around 260mm wide, the average netbook doesn't sit too well on an adult lap, but Logitech has the answer: the Lapdesk, a light and thin - just 12mm - tray for your laptop. Handy features include a dimpled non-slip surface and a retractable mouse pad that slides out to the right complete with rubber lip to prevent your mouse falling over the edge. The Lapdesk will work with any notebook of 15in or less but use it with a 10.1in machine and you have plenty of space for other bric-à-brac too, turning it into a genuine desk-on-the-go. The only downside is that even with the mouse pad stowed away the unit still measures up at 37 x 26mm making it a little too big to stow away in most PC sleeve back-packs. It's washable, so when you have powered down you can use it to eat your supper off while watching the telly.
Reg Rating 85%
Price £20
More Info Logitech
Both the Lapstand and the Anywhere MX Laser Mouse are available as a bundle pack for £85 - a fiver less than you'd pay if you bought them separately.

Pakuma eco2bag netbook sleeve
With netbooks now costing £300 or more, they can't be regarded as disposable purchases so you're going to need a decent sleeve to keep it safe and sound. Some makers do supply slip cases but these are more dust covers than anything else. Altogether more serious is the eco2bag from Pakuma, which has a robust splash-proof exterior and heavily padded interior both made entirely from recycled plastic bottles. The nylon zip is a tough old Hector too. How much protection does the eco2 offer? Well, I inadvertently sent a Dell Mini 10v pirouetting all the way down the access steps from the door of an Airbus A320 onto the tarmac at Doha airport and when I opened the case up the Dell was still intact. Available for 10.1in netbooks, the eco2 also has a handy exterior slip pocket. At under fifteen quid, it's an essential purchase.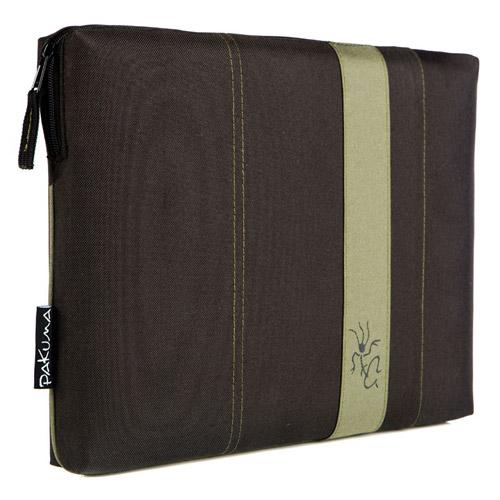 Reg Rating 95%
Price £13
More Info Pakuma

Philips Notebook Soundbar
If you plan on using your netbook as a media player then you need one of these because, take it from me, no matter what netbook you have - even Samsung's "media-optimised" N120 with its 1.5W sub-woofer - the speakers will be more than a little Barry White. Sit the Soundbar on top of your laptop lid, tighten the central rubberised grib, uncurl the USB cable, plug in and - bingo - instant hi-fi. As a convenient and portable sound source, the Soundbar takes some beating, while the clever positioning means you can use use it slobbed out on the couch or in bed without strangling yourself with wires. The Soundbar may have been designed with full-sized laptops in mind but it sits atop a 10in screen perfectly and is light enough not to tip your netbook over unless the screen is canted right back. For an ultra-portable speaker system the sound isn't half bad either with reasonably firm bass, a generally coherent and focused mid-range and no breakup in the higher levels even with the volume at maximum. It even makes a fair fist of stereo separation.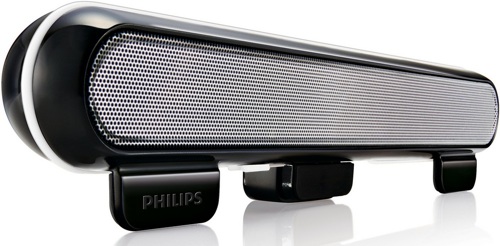 Reg Rating 80%
Price £50
More Info Philips

Plantronics 625 headset
Skype and a small laptop is a marriage made in heaven. While netbooks all come with built-in microphones and speakers, a good headset will give better incoming and outgoing sound quality - and not give the impression when used in public that you're talking to yourself. Available from the Skype Shop, Plantronics' 625 has all the bases covered. It's light and comfortable, the noise canceling microphone pays dividends when it comes to outgoing call quality, while the telescopic boom the microphone is mounted on retracts to make storage easy. Plantronics also bundles a 3.5mm/USB audio adapteor. Fold the boom away and the earphone speakers are of a high enough quality to make listening to music a genuine pleasure. Less than £20, the 625 is all the headset you will ever need for VoIP, media playback or shouting abuse during Quake Live sessions.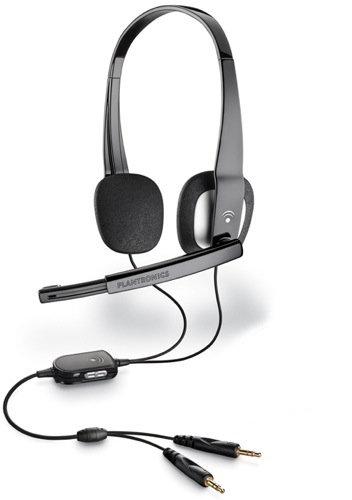 Targus Bluetooth Adaptor
Not all netbooks have Bluetooth built it, and there are a lot of first-gen netbooks still knocking about without the wireless tech. Supporting the Bluetooth 2.0+EDR spec, Targus' wee blue adaptor is the ideal answer for the 'toothless. Targus reckon the device has a range of 100 meters which is pretty impressive though more useful in day-to-day use is the tight fit and minimal protrusion, both of which mean the adaptor can be left in place without fear of loss or damage. The adapter paired and connected quickly and painlessly with all the devices I tried it with and it also flashes a pleasant shade of blue - what else? - when operating.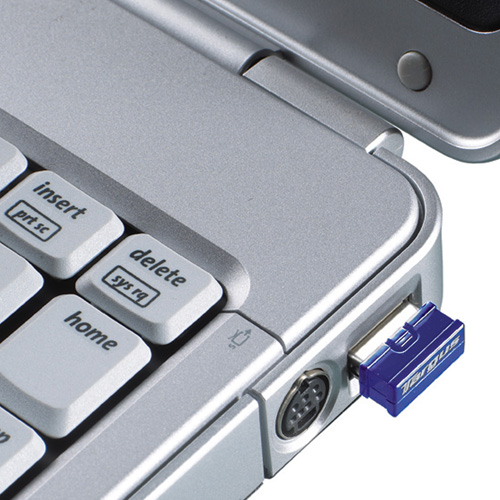 Reg Rating 90%
Price £16
More Info Targus

Universal Netbook Car Mount Kit
OK, I'll come clean, unless your netbook has GPS fitted I can't actually think of a really good reason to buy a screen mount for it, but come on, it's a screen mount - for a netbook! Essentially a satnav mount writ large, the unit attaches to your windshield with the customary vacuum cup while the business end has a foam-lined adjustable grip that will hold laptops of up to 13in in screen size and 5kg in weight. Once installed it's surprisingly solid, allowing you to open the screen and use the keyboard but for the love of God, please don't use it while barreling down the outside lane of the M6. A smilar sentiment is repeated in big letters on the front of the user guide for the terminally stupid. The flexible gooseneck allows for a fair degree of movement so getting the perfect viewing angle is never a problem. When GPS becomes a more common netbook feature you will all want one.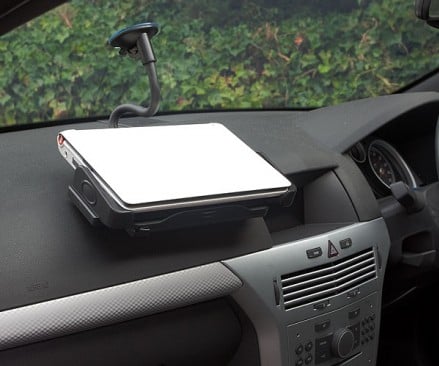 Zoom 3G Modem
A netbook without mobile broadband is a bit like John Barnes' performance at the 1990 World Cup: a horrible case of unfulfilled potential. You could go to any of the major telcos for a dongle, but then you're stuck with their network and contract. So unless you are a heavy user and need an 'unlimited' data tariff, an unlocked dongle and a PAYG SIM is a better option since it will let you pick and chose your network as needs dictate. And this one's nice and cheap. Zoom's quad-band GSM/Edge, tri-band HSDPA modem supports speeds of up to 7.2Mb/s downstream and 5.76Mb/s up - not that you will ever see anything like those speeds in the real world, of course - and comes with a MicroSD slot good for cards up to 4GB in capacity. I tested the Zoom on the 3, Vodafone and T-Mobile networks and found it both reliable and easy to use. The embedded Windows and Mac software is rather good too, though like many combo 3G modem/Micro SD dongles, Ubuntu's network manager simply wasn't interested.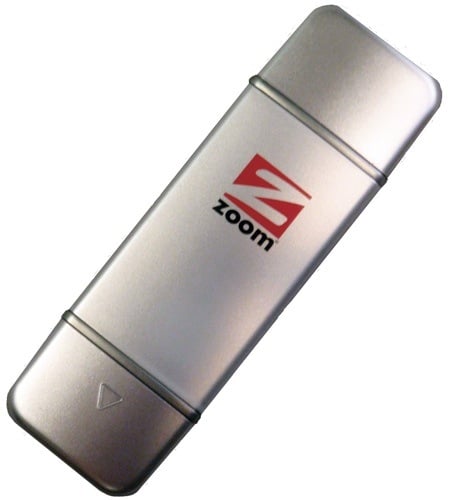 Reg Rating 85%
Price £68
More Info Expansys