Original URL: http://www.theregister.co.uk/2010/04/16/review_camera_hasselblad_cfv_39_digital_back/
Hasselblad CFV-39 digital back
39Mp upgrade for your 50-year-old camera, anyone?
Posted in Personal Tech, 16th April 2010 15:02 GMT
Review In a world constantly upgrading and adding new innovative features to tempt users into buying a new piece of gear; it is truly refreshing to come across a product that not only raises the bar on quality, but reuses old camera systems - giving them a new lease of life. The CFV-39 digital back is something of a revelation, because it works with a series of medium format Hasselblad film cameras dating back to 1957 and brings them bang up-to-date capturing images at a resolution of 39Mp.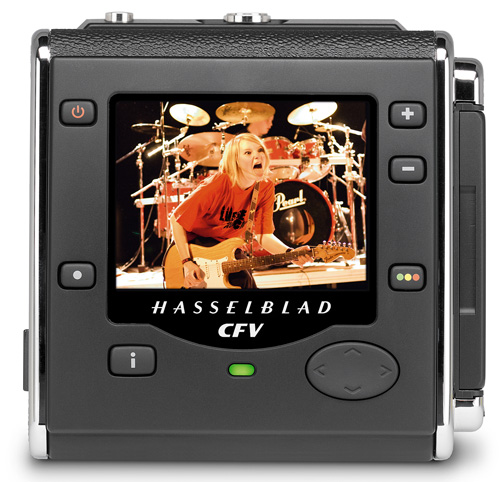 Green investment? Hasselblad's CFV-39 digital back
If, for some strange reason the name is unfamiliar to you, in short, in the professional photography world, Hasselblad has stood for ultimate quality, rock iron dependability, and heck just something you aspire to. Becoming an owner of some of this gear generally meant that you had achieved technical and compositional excellence, and you wanted to capture it with the best out there. Seriously, this is the camera system on many Apollo missions for NASA including the moon landings in 1969.
The CFV-39 digital back allows you to get those cameras out from the last century and use the V-System cameras with their beautiful glass once again, it simply fits in place of where the roll film used to be. Hasselblads have never been inexpensive, but talk about a return on investment. Here's a manufacturer looking after a fiercely loyal user-base and along with it offering what could be seen as the ultimate green camera system. You can check out a list of supported cameras here.
Nowadays, Hasselblad makes a modern auto focusing digital system; the H3 and now the H4D which boast up to 60Mp in several models. This bridge product only has 39Mp but boy that is enough of a shock when coming from 35mm-based sensors. It is 50 per cent bigger than the size of full-frame 35mm systems. The sheer definition is stunning. So digging in the drawer of 'previously loved' my 1950s 500c (with a Carl Zeiss Planar 80mm f2.8 lens) and a slightly more modern 903SWC with its Zeiss Biogon fixed 38mm f/4.5 T* emerged to ride again! Plus we were loaned an excellent 503CW also with a 80mm f/2.8 from the Pro Centre.
The 500c was a camera that I used all through the 1990s. I picked it up for a good price and I liked the fact it was so small, despite being a larger format, and could be used everywhere. Its waist level finder allowed lower angles than 35mm systems and seemed to evoke more 'craft' whilst your head was bowed in front of subjects. Sturdy, but lightweight; it handled very well, and could take the knocks in a camera bag crammed with 35mm systems too. I hadn't seen this beauty since magazines stopped asking for medium format film at least five years ago.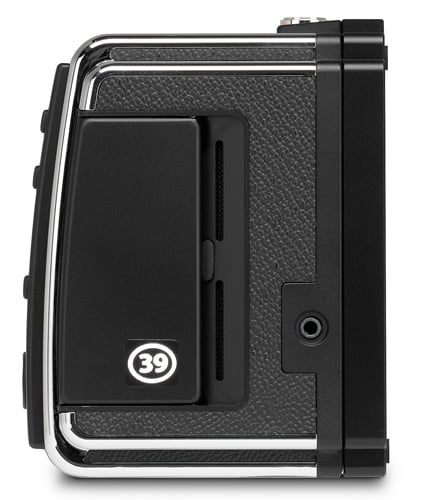 Fitting on to old V-series cameras requires no modifications at all
To explain the principle of changing film backs seems archaic now in this digital age, but once upon a time, if you wanted to change the speed of the film you were shooting on you had to wind it back into the canister (on 35mm) or scrap the remaining exposures and advance it to the end (120 Film - this system) so you could put another one in. However, the changing back system found on Hasselblads was much more elegant. You simply put the dark slide in to shield the film and swapped multiple backs mid roll for a black and white film or transparency, or negative film.
Being fast at loading such film was a necessity - you could do it quickly without needing to watch your hands! Also it is worth mentioning that the results were not instant; even with a Polaroid back' you were 2 mins away from seeing if you were on the money with an exposure. So metering with handheld devices was second nature and the only way of gaining the correct exposure, as these cameras had nothing built in. And in some cases it was reflective light that you were reading, or it could be ambient depending on the subject. I found it to be a time of interpretation of the results too – less science, more feeling.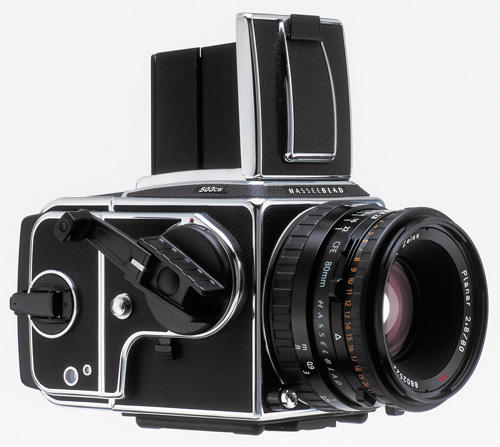 Classic camera...
A certain amount of care needs to be taken with the CFV-39, as the sensor is bare to the elements. Yet going digital is simply a matter of attaching the CFV-39 to the camera body in much the same way as a film back. Yet with this one you get the advantage of an LCD screen to see what you've shot. Operation is simple, you switch on, you change the parameters in the menu for ISO, and the camera model that it is mated to, and away you go. There really isn't much to change: 'film speed' and lighting conditions (white balance). Access to all variables is extremely easy to navigate.
Power comes in the shape of readily available rechargeable Sony infolithium L batteries, as seen on camcorders. Rated at 8 hours, the lifespan really depends on how much reviewing you do in the field. Still, no problem taking hundreds of shots before worrying about the charge indicator on the rear screen. The CFV-39 also comes with an attachment for extending the battery from the body to work certain rogue models, including the 903SWC and to allow for larger, higher capacity batteries.
This system is portable, but a lot of its life, I suspect, would be in a studio. Here it can be tethered to a workstation using FireWire – and be powered this way – to pump images straight to the screen for critical lighting changes and instant approval. Traditionally Hasselblad systems were 6 x 6cm film. This gave you enough resolution for page spreads in magazines - allowing the designer to crop it vertically for the cover of horizontally for the inside spread. Photographers got used to leaving it a bit loose so that the layout could be dictated later.
The 80mm lens on a 6x6 negative was the rough equivalent of a 44mm lens on a 35mm system. It's wide-ish, but close enough to be involved. The sensor on this system, however, is rectangular, landscape aspect. It's worth bearing in mind that you could do with the crop marks before you press the trigger. Speaking of which, it still fires the shutter mechanically, and capturing on the CFV-39 is activated mechanically, too from inside casing of the body. The electronics may have advanced but the shutter and mirror still clatter like none other – letting you know the image is on its way.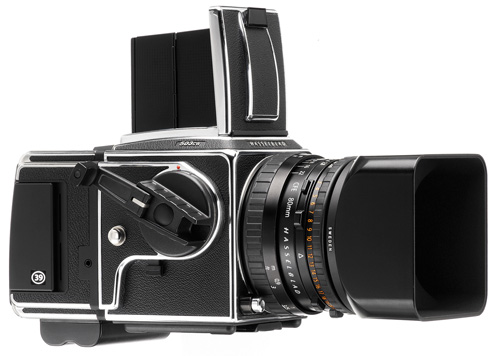 ...transformed by the addition of a digital back
Most older cameras in the V system had no metering onboard, they were designed for people who control all the light in the scene, or meter by experience and a keen eye. Despite the pairing of technologies 50 years apart, it is still about getting the light right across the recording medium. What the CFV-39 gives allows with these old film cameras the choice of film type – effectively changing the white balance and density of the blacks/highlights/midtones too.
Sample Shots
JPEG Images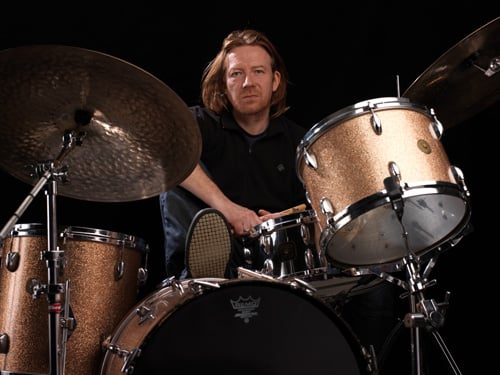 Click for a full-resolution crop
A zipped, full-resolution TIFF of this image can be downloaded here.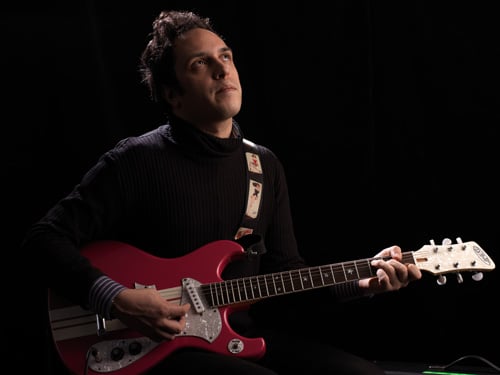 Click for a full-resolution crop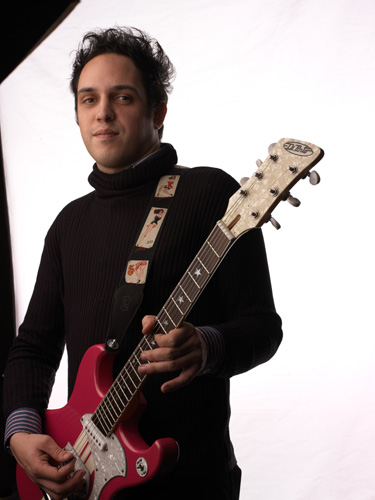 Click for a full-resolution crop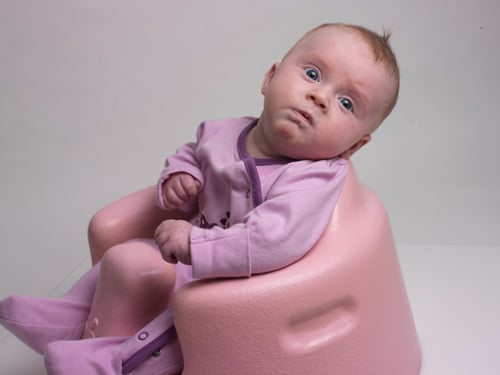 Click for a full-resolution crop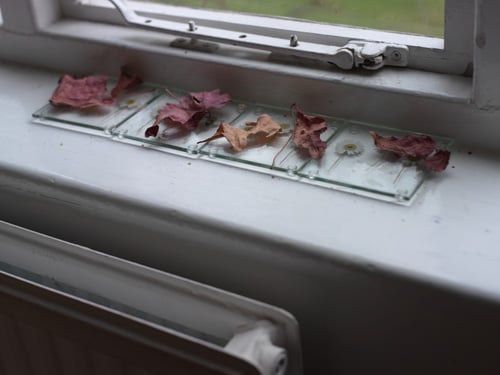 Click for a full-resolution crop
Sample Shots
JPEG Images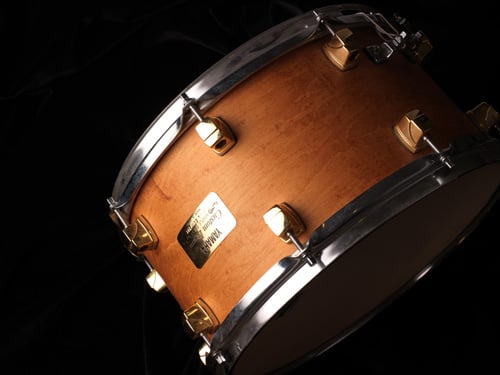 Click for a full-resolution crop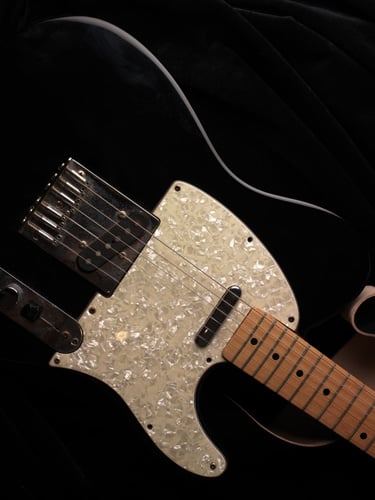 Click for a full-resolution crop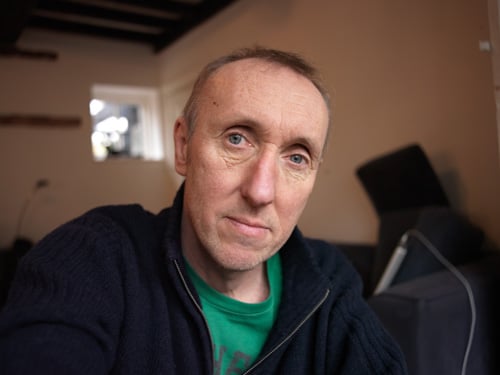 Click for a full-resolution crop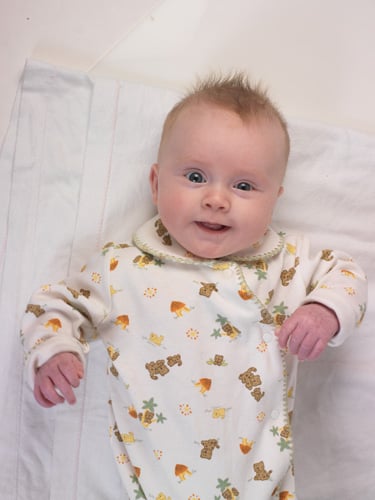 Click for a full-resolution crop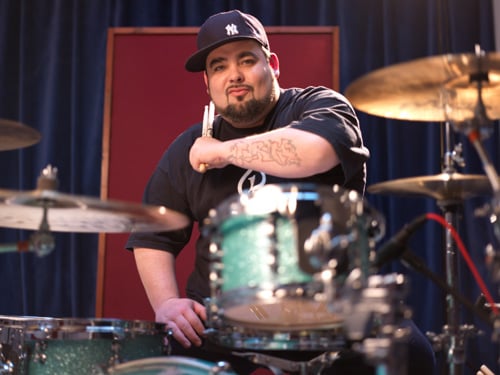 Click for a full-resolution crop
Phocus, the supplied software, even knows what corrections – tiny imperfections with any lens when using a digital back – need to be applied to each and lists every lens Hasselblad ever made. Now, that's thorough. The exception being the SWC, a 38mm super wide angle, non-interchangeable lensed architectural camera. Possibly thought to be too strange to correct to Hasselblad's very exacting standards. You get the impression this is a company that might think that if you can't get it 100 per cent, then don't encourage using it.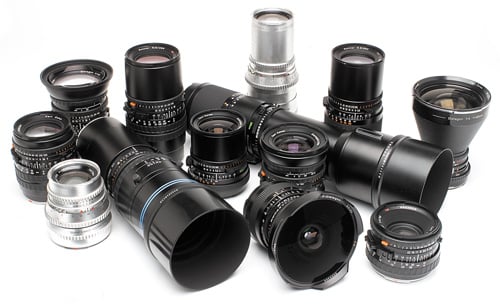 V-system range of lenses
In fact, it's that striving for excellence that has kept an exclusively film-based medium -format stills camera manufacturer in the game well into this century. Yes Nikon, Canon, Leica et al have done marvellous things with the 35mm format. But it is here where you are dealing in centimetres not millimetres that produce negatives – and now files – that you can immerse yourself in.
The sensitivity on the CFV-39 is kept within sensible limits offering ISO 50, 100, 200, 400 and 800, though I am sure you would keep in the lower numbers here - to get the absolute best possible noise-free images. As for handling speed, apparently 39 shots can be taken in one minute, and that I am sure is plenty. With the motor wind on, one shot every couple of seconds doesn't sound too bad. Most users will have tried or even been fans of the manual winder to advance the film and cock the shutter once more. These machines are from a simpler mechanical time, and surely that is part of their charm.
Hasselblad's Instant Approval Architecture (IAA) helps speed up the workflow with these large files. Basically, when previewing on the back, you assign every frame one of three states - Green Yellow and Red, it's up to you what they mean. One would suspect it's Green for golden, it is a 'keeper', yellow is a maybe, and red is let's not see this again...
One gripe is the screen on the back itself is not really up to telling you much. It is small, and not very high resolution, although you can zoom in on captured images to check focus. I suspect that it is just there really to tell you if everything 'fired' rather than to make critical decisions. Best to bracket and shoot again, just like you used to do with film. Tethered systems to workstations obviously have large high definition screens so would be able to display in glorious quality instantly.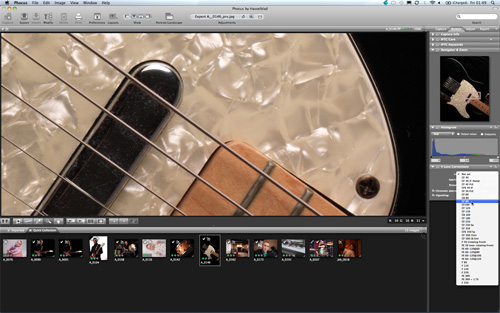 Each lens has its own calibrated corrections that can be selected within Phocus
Click for a larger image
With this colour coding, you only work on the very best images and this is from your instincts on the day. Each image is approx 50MB in its RAW form from the card - or transferred, which equates to a 117 TIFF file (8-bit) when unpacked and saved. So the supplied 2GB CF cards could hold just over 30 images when in the field. Shooting editorial would have typically been three rolls of film (12 on a roll) for a short session, so nothing changes, except the cost.
A back like this, including VAT will cost in excess of £10,000. Now taking into consideration the film and processing costs, this is still a large enough investment. Even though the camera is worth several thousands, this is clearly something that you may only consider hiring which will set you back around £230 a day, which is certainly manageable and there are leasing deal too, of course.
That said, you can use your favourite camera that you haven't picked up in years, and rediscover the true reason you got into medium format shooting in the first place, because once tried, it is incomparable.
It's a breathtaking combination of the quality of the lens up front, married with the technology at the back. This is exactly what these older cameras needed. Maybe larger sensors are coming in the RED system, one day; but for now here is the proven, great name of Hasselblad making a legacy product which will lead its many users one day into another system, a fully digital one.
If you were content with the system using 120 film, then the means to capture light in a more convenient, 'faster to page' way is here. The only thing you will have to do is give up your evenings tweaking the images in Phocus, as this is half the story.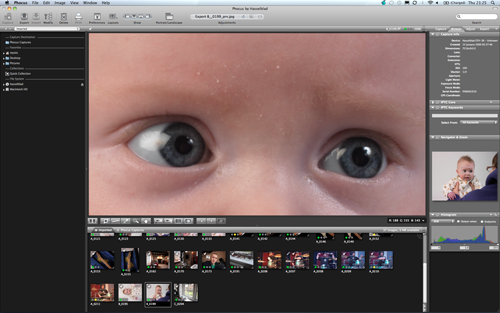 The right thumbnail shows all the image with the large image showing on-screen at 100 per cent
Click for a larger image
Whereas you used to give your film to a professional to dunk through chemistry in controlled conditions you now have to dunk 'virtually' yourself. But with some presets, and a lot of hard drive space. You will be delivering beautiful, huge, 16-bit files. Though probably having to end up making JPEG versions for the rest of the world to see.
Similar to other RAW conversion software available, Phocus allows you to adjust the white (black, grey) balance after the event and a whole lot more from Hasselblad's 3F RAW lossless compressed native format images captured on the CFV-39.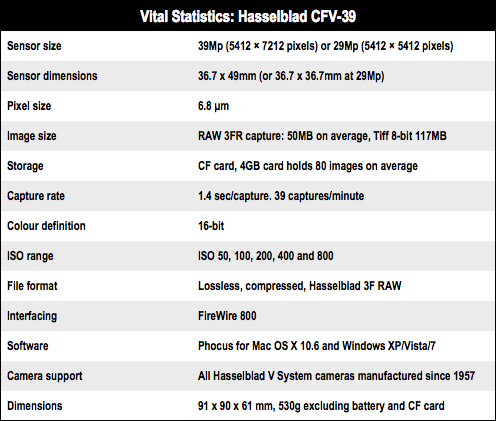 Just about every conceivable adjustment can be made in Phocus before you export it to the next stage. Presets you make can be saved and used for whole collections or for new images imported. Calibration is important here, and profiles will help you use settings for certain printers or publishers that you work with.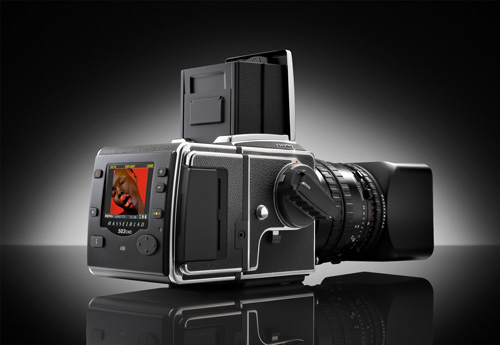 Back to the future, literally
There's Simple mode too, if you just need a faster workflow and Hasselblad does update Phocus frequently, currently at version 2.0.1. It takes a little while to find out just how much it can do, but once workflow is sorted, it's a breeze. If you need convincing regarding the cost of this gear, Hands on a Hasselblad is a programme of training events, which will soon to be updated to include the new, exclusive Hasselblad studio opening in Hoxton, London in May.
Verdict
Overall, the CFV-39 is a very positive nod, letting you know this company values its loyal user base with equipment of old. It is a real pleasure to not see this gear go to waste and be passed by and really, the image quality that can be achieved speaks volumes. Download this 50MB zipped, full-res TIFF file here and see for yourself. UK buyers also get the advantage of a complete service of camera bodies and viewfinders included in the digital back's purchase price. With the inevitable migration to pure digital systems, secondhand lenses and bodies are much cheaper than they used to be. Time to grab a bargain? At least for the front end. ®
James Cumpsty is a professional photographer and videographer working in the music industry.
Thanks to the Pro Centre for the equipment loan.