Original URL: http://www.theregister.co.uk/2010/04/13/review_bioshock_2/
Bioshock 2
Successful sequel shock?
Posted in Personal Tech, 13th April 2010 17:40 GMT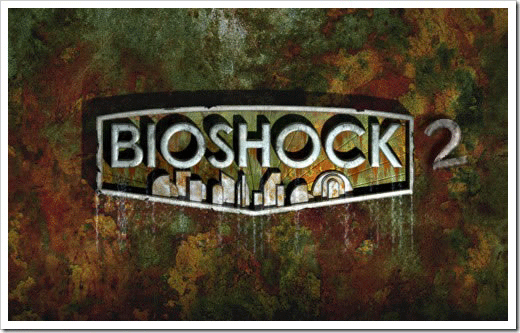 Review Released in late 2007, the first Bioshock was the perfect antidote to an unending stream of derivative first person shooters. Borrowing elements from RPGs and brimming with fresh ideas, both in its aesthetic and play mechanics, Bioshock offered a compelling blend of first-person shooter (FPS) and RPG within a highly polished and memorable narrative.
The great success of the first game, however, provides the greatest handicap for Bioshock 2. Where the original masterfully avoided many of the clichés of the genre while achieving the Holy Grail of a new IP: both critical and commercial success, the follow-up succumbs to too many of the clichés of a sequel.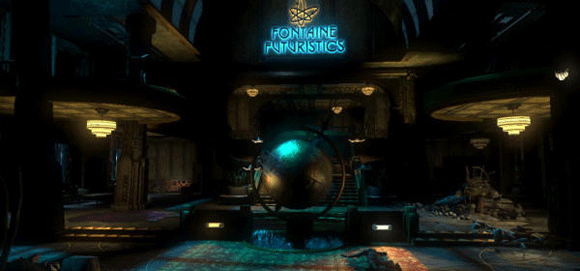 Environmentally unsound?
Constrained unnecessarily by the decision to return to the dank dystopia of Rapture, the new story, although competently told, fails to match that of its prequel, with voice acting comparing least favourably. And in its central conceit - the ability to step into the boots of a Big Daddy - it never truly fulfils its promise.
Very little distinguishes you from the human protagonist of the first game: your movement is slightly slower; the demarcation of helmet and visor delivers an occasional slight curvature of the screen.
I'm a firestarter, terrific firestarter
Even the sound of projectiles, as they bounce off your helmet with all the aural finesse of a hammer against a bathtub, while at least convince, do not alone confirm your identity as a genetically created ÜberSoldat. That is left to the sequel's most apparent change: your ability to dual-wield plasmids and weapons. Unlike Halo 2, however, little thought has been paid to the change in combat dynamic dual-wielding provides.
Environmental degradation
In this, Bioshock 2 is at least excused by its particular brand of combat. Fast and furious, and with a superabundance of weapons and plasmids at your disposal, it is essential to revert to the game-pausing radial menu to change strategy effectively mid-combat. While regular pauses in combat reinforce its RPG credentials and, as in Fallout 3, never detract, they dilute any intended improvement in the introduction of dual-wielding.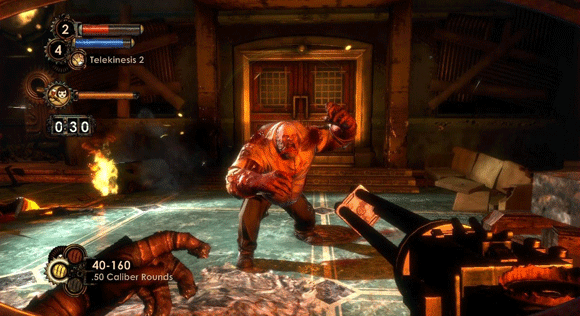 Fast and furious
Environments also compare poorly with the first game. Bioshock's developer 2K Marin has done little to improve upon the original's use of the Unreal Engine, especially noticeable given the recent bar raising seen in Mass Effect 2 and Batman: Arkham Asylum. It's disappointing, then, that Rapture, perhaps again constrained by its very nature, spreads out before the player in uninspired, homogeneous corridors and hallways.
Always intended to evoke claustrophobia, Rapture now feels too close, too stifling. On the odd occasion the environments do differ, it's for the worse, such as the dingy, insipid and confusing architecture of Dionysus Park. Worse still are the (fortunately) infrequent underwater sections set in the exterior of Rapture's environs. Short and without peril, these point-to-point walks are at best perfunctory, and at worst just plain pointless.
What ultimately redeems Bioshock 2 is the combat. Here the developers are to be applauded. 2K Marin has chosen to enhance the single best aspect of Bioshock's combat principles: planning. As in the original, you are able to plan your strategy before instigating a fight with a Big Daddy. Using the environment to your advantage is essential. Turrets, cameras, traps, even pools of water and oil slicks - all can be used to turn the tide of battle in your favour.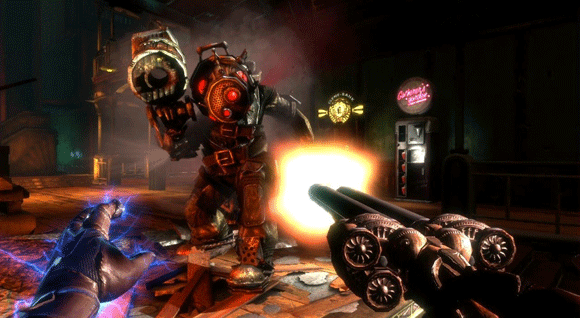 Who's the Big Daddy?
But 2K hasn't just repeated the successes of the first game here. Taking its cue from Left 4 Dead and Gears of War 2's Horde mode, this mechanic has been expanded with great aplomb. The basic fight-a-big-Daddy is now joined by two other scenarios. The first sees you fending off wave after wave of Splicers as your Little Sister harvests Adam from dead corpses.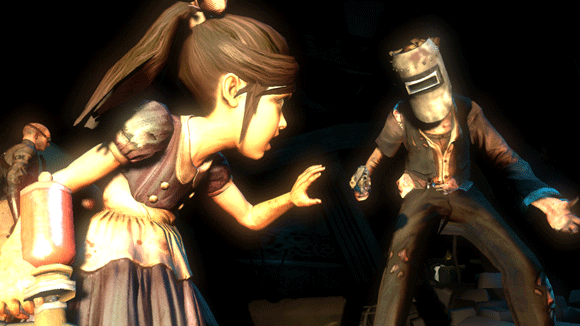 "Mr. Bubbles, Mr. Bubbles, are you there? Are you there? Come and give me lolly, come and bring me toffees. Teddy bears... teddy bears."
Encounters with Big Sisters
Occurring at least four times in each stage, this is the most common of the new scenarios. And while little strategising is required to handle the simple pairing of Leadhead and Thuggish Splicers in early encounters, serious planning is required to counter the introduction and combination of Houdini, Spider and Brute Splicers in later ones. Less frequent, but arriving with much greater impact, are the encounters with Big Sisters.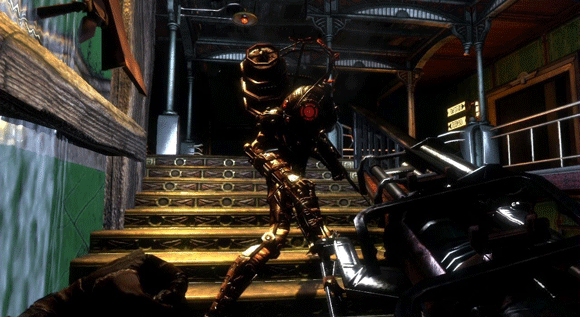 Lord help the mister who comes between me and my Big Sister
Incredibly fast and powerful, Big Sisters have usurped Big Daddies as the most formidable denizens of Rapture. Occasionally triggered when you rescue a Little Sister, and presaged by shrill screams and disorientating shudders of the screen, these encounters present not only the greatest challenges within the game, but its most unsettling ones too.
Even here, however, Bioshock 2 inherits one of the key flaws of its predecessor's design. The go-everywhere, open-anything, collect-everything attitude of the seasoned RPG player rewards you with powers so great that you soon outmuscle the game's confines.
Even on the most difficult setting, you'll find yourself halfway through the six - eight single-player campaign having amassed an embarrassing surfeit of ways to down even Big Sisters. Sure, the game retains your interest and combat remains enjoyable throughout; but it's an odd design choice to retain the less-than-perfect pacing of the first game. And while it seems churlish to complain of omnipotence in any videogame, it does diminish the sense of achievement.
Ultimately, Bioshock 2 feels like the gaming equivalent of giving it another go with your ex: for a while you're glad to be back, and the new tricks to learn make it feel fresh and exciting.
But the longer you spend with it, the more familiar it all becomes, and the more you're reminded why you've left the original collecting dust on the shelf. Given Bioshock's greatest asset was its originality, especially in its narrative, it's hardly surprising that 2K's sequel struggles to offer any real compelling justification for its own existence. ®