Original URL: https://www.theregister.co.uk/2010/04/06/review_phone_htc_desire/
HTC Desire
Living up to its name?
Posted in Personal Tech, 6th April 2010 11:44 GMT
Review Much has been made of the fact that the HTC Desire is really Google's much-touted Nexus One under the hood. But, truth be told, despite HTC's considerably lower profile among the general public, the Desire has several features that mark it out as superior not just to Google's smart phone debut, but also to the vast majority of smartphones available on planet earth.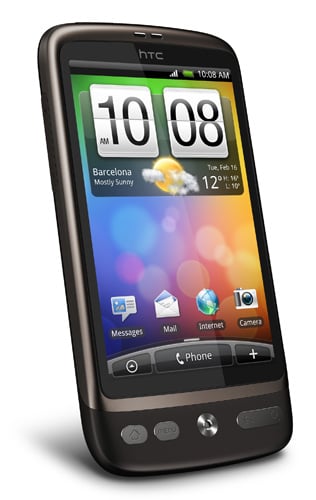 Tasty Éclair: HTC's Desire
Following hard on the heels of the HTC Legend, the Desire is at first glance a more conventional looking handset. That's no bad thing though – it doesn't have that rather pointless chin, and instead uses the space afforded by its 119 x 60 x 12mm and 135g size to cram in more screen acreage. Despite the biggish numbers, its relative thinness means it feels fairly modest in the pocket.
Beneath the screen are separate home and menu keys, a combined back and full search button (it will offer search results for the phone and for the web) and a small optical track pad with a nicely tactile pressing action. These are sturdy hard buttons by the way, rather than the Nexus One's touch-sensitive strip and trackball.
The sides are barren save for HTC's trademark sliver of a volume rocker, with a micro USB power/sync slot on the bottom and 3.5mm headphone jack and power/standby button on top. It's sturdily put together and the back is of non-slip rubberised plastic with camera lens, small LED flash and a loudspeaker grille all near the top. Overall, it feels sturdy and solid, and even gets the edge on the Legend by not having a sharp edge around the casing, so it feels a little bit smoother against the ear.
The 3.7in OLED screen offers 480 x 800 pixels and looks superb. Which would be fine on its own, except that its capacitive responsiveness makes it even better, accurately distinguishing between brushes and presses and offering multi-touch pinch to zoom too. The Desire comes with the latest incarnation of HTC's justly praised Sense user interface, which runs on top of the Android 2.1 (Éclair) operating system and, besides the track pad, is the biggest distinction between the Desire and the Nexus One.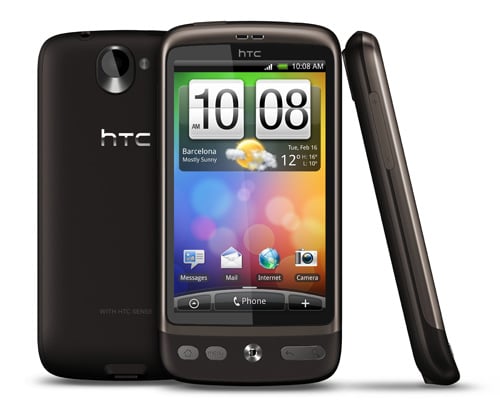 The Sense UI adds further enhancements to the Android experience
There are seven home pages rather than the usual three (or the Nexus' five), each of which can be populated with standard Android widgets plus a few specials from HTC. When you pinch any of the homepages inwards you get all seven in one, which can help if you've forgotten what you've put where. It's easy enough to brush between home pages in any case.
To the left of the central homepage is your email widget, which displays a scrolling list of your latest messages, then the extremely useful and rather lovely FriendStream feature that pulls all your Facebook, Twitter and Flickr updates into one scrolling update page. Press and hold each update and you'll see all the related posts (Facebook – why not the full Facebook app though?) or your full stream (Twitter).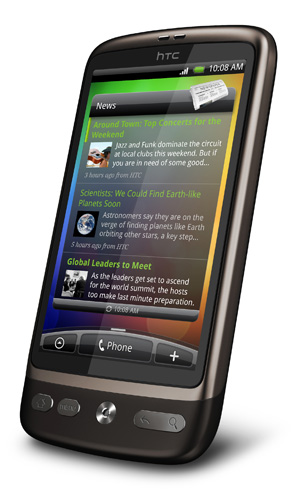 Social networking features abound
Systems like this and Motorola's Motoblur are fast becoming essentials in today's always-connected world, and it's only surprising that all the manufacturers don't have their own versions, rather than individual apps that only connect you to their online source (we're looking at you Samsung).
Other full-page widgets include the weather, your contacts list and a news feed that shows a scrolling list of the latest stories and invites you to open RSS feeds to a broad range of themed news providers, including the BBC, CNN, The Guardian and dozens of others. Yes, you can do this on lots of phones nowadays, but it offers an easy and practical way to set up and view news feeds on your favourite subjects.
Email accounts are easy to set up with most requiring only address and password and the phone will match your Facebook contact details to your contacts book on the handset. Both portrait and landscape versions of the onscreen keyboard worked beautifully by the way, and you can adjust the screen sensitivity so you can type with the right amount of pressure to suit your style. The 1GHz Qualcomm Snapdragon processor is nifty too, and I never noticed any sluggishness when switching between apps, when browsing or when viewing films.
With no dedicated shutter button on the side you'll need the onscreen camera icon to access the 5Mp camera. The shutter is then operated by pressing the trackpad or with an onscreen button. HTC is often let down by the camera on its phones but here it's less of an embarrassment than we've become used to. Touch the trackpad lightly for the autofocus to sort itself out, then press to snap – it means you tend not to have quite as steady a hold as you would with a side-mounted shutter button but it's okay.
Picture quality is now in the 'it'll do' category. Edges could perhaps be a little sharper, and it doesn't tend to handle too much or too little light very well, but colour balance is generally good. There are few frills – just face detection and a few colour effects – with no panorama or macro modes, though brightness and contrast can be adjusted with some nifty onscreen dials.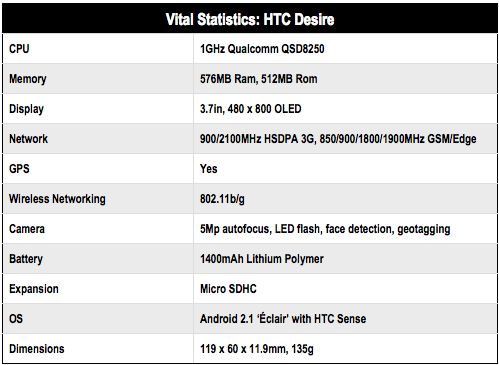 There's geotagging of pics too, provided by the A-GPS supported by Google Maps. I had no trouble finding a satellite and there's HTC's Footprints feature on board, which allows you to tag pics with additional data including notes, ratings and links.
Sample Shots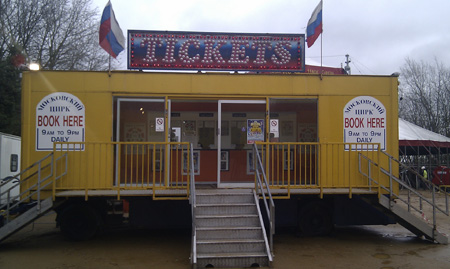 Click for a full-resolution image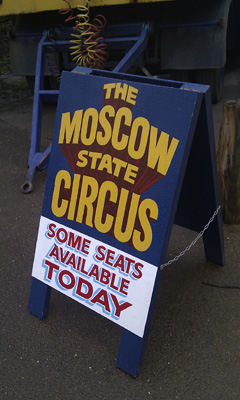 Click for a full-resolution image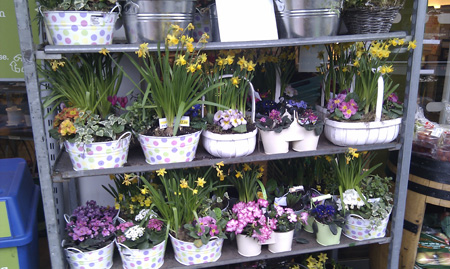 Click for a full-resolution image
Click for a full-resolution image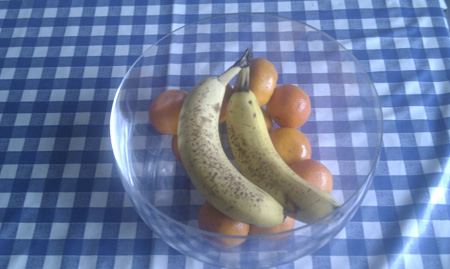 Click for a full-resolution image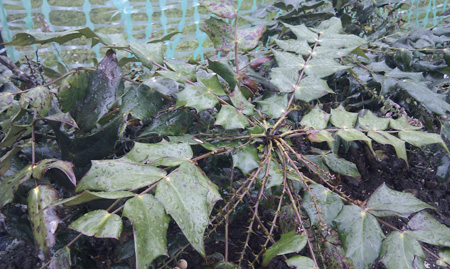 Click for a full-resolution image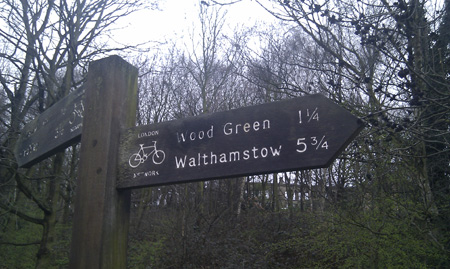 Click for a full-resolution image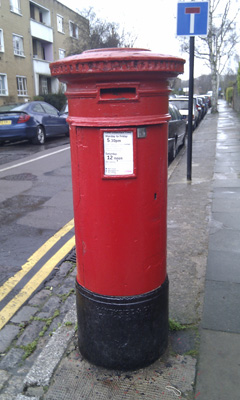 Click for a full-resolution image
Video records at 480 x 800 pixels, so it's nothing special, but again, not as bad as we've seen from HTC in the past. There are quick options to share your shots using Facebook, Twitter, email, Bluetooth and others. There are better cameras out there for sure, but now there's worse too – though many are from previous HTC handsets. The Internet connection is fast thanks to HSDPA network access or broadband using Wi-Fi and I had no trouble hooking up in either case. Pages display well, pinch-to-zoom makes viewing a joy and there's support for Flash video too.
And speaking of videos, they look beautifully sharp on the 3.7in AMOLED screen. It can play MPEG4 and WMV files – alas, no DivX – and there's the option to view them in their original resolution or stretch them to fit the screen's dimensions; a simple trick that goes a long way to making longer films watchable on a phone screen. The standard Android music player is present and correct and there's nothing really wrong with it, since it organises your tunes, playlists and cover art neatly and efficiently. It would have been nice to have a graphic equaliser accessible directly from the player, but it can play MP3, AAC, WMA, Ogg Vorbis, WAV and MIDI files.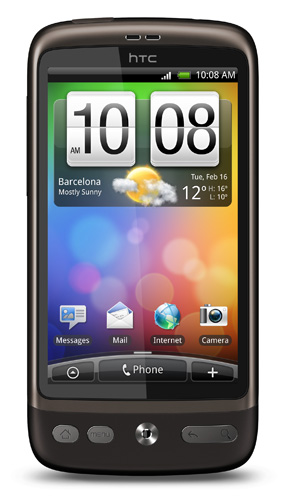 Arguably, the best Android smartphone around
The supplied headphones aren't great, and not just because of their distinctive design which marks them out clearly as HTC while making them feel a little awkward in the ear, but are also distinctly bass-light. Easy enough to switch them for another pair via the 3.5mm jack plug or A2DP Bluetooth connection though. I liked the FM radio though with its virtual dial.
There's 512MB of memory on board but you can bump that up to 32GB from the micro SD card slot hidden under the back cover. The basic version of QuickOffice on board will allow you to view Word, Excel and PowerPoint files but not create them (though you can of course download a full version if you pay for it).
Battery life isn't remarkable, but fortunately it's not remarkably bad either, rewarding us with a good day and a half of extensive use, though we did adjust screen brightness downwards at one point and made sure we didn't keep any unwanted apps running in the background.
Verdict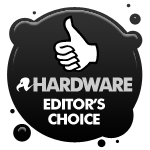 The HTC Desire is a terrific smart phone that improves on the already high standard of the Legend with its bigger screen and increased processing power. It has to sit above its near-twin the Google Nexus One too, and does so thanks to the Sense interface and trackpad. Unless you're an Android purist, the Desire is the one to go for, as its roughly the same price. It beats the iPhone in terms of its phone spec while matching it for just about everything else unless you're married to iTunes for your media. ®
More Android Smartphone Reviews...

LG
InTouch Max
GW620
Google
Nexus
One
Motorola
Milestone
Samsung
Galaxy
Portal