Original URL: http://www.theregister.co.uk/2010/04/03/review_hd_tv_panasonic_viera_tx_p46g20/
Panasonic Viera TX-P46G20 46in plasma TV
HD Freeview and HD Freesat set, anyone?
Posted in Personal Tech, 3rd April 2010 08:02 GMT
Review Bursting at the seams with cutting-edge tech including dual HD tuners, both Freeview and Freesat, the Full HD TX-P46G20 is Panasonic's highest-spec'd, non-3D, plasma screen. Functions such as 600Hz Sub-field Drive Intelligent Frame Creation Pro, Infinite Black contrast and a THX viewing mode supposedly combine to deliver knock-out pics from whatever source you care to throw at it.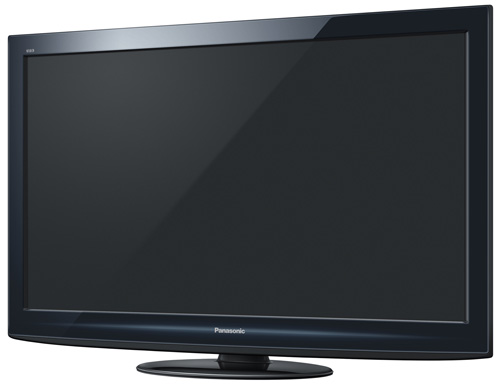 Best of both worlds? Panasonic Viera TX-P46G20
Equipped with just about every digital and analogue input under the AV sun including an Ethernet jack, SD card slot, dual USBs, a Mini D-sub and four v1.4 HDMIs (one of which has the latest audio return path) the 46in P46G20 is the best connected TV this side of Tokyo. You can even record direct to hard disk or hook-up wirelessly to a router with an optional USB adapter, plus the set is DLNA-compliant.
The panel sits on a solidly built pedestal and its styling is understated, maybe a tad boring even. But the fingerprint-loving piano black frame I reviewed is preferable to the alternative grey version, which is really dull and won't help with black levels.
Few users are likely to use Freesat and Freeview HD tuners simultaneously but those that do will be pleased to know that installation of both is quick and easy. To try the set's Internet TV service I connected to my BT Home Hub by Ethernet without any difficulty at all and was able to explore the fledgling VieraCast's rather meagre and eclectic offering of channels.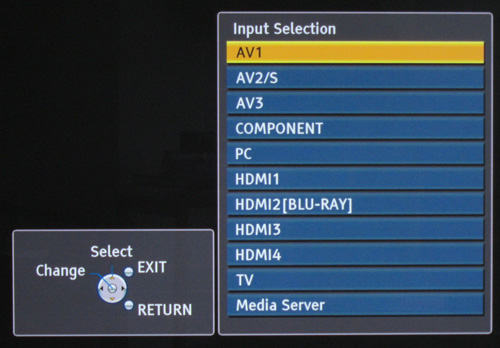 Input options abound
YouTube, Bloomberg, Picassa and Eurosport are the only channels of semi-serious interest, especially since Skype, although promised, isn't available yet in the UK and four of the other six services are in German. VieraCast will grow to be a meaningful service once it includes VOD services such as the BBC iPlayer and but for now it remains very much a peripheral benefit.
Definitely not a peripheral benefit is the set's 600Hz 'processing'. However, like the term Infinite Black – even a school boy should know that the claimed ratio of 5,000,000:1, although impressive, is some way short of infinity – the 600Hz figure is slightly misleading since the screen doesn't actually refresh itself 600 times a second. By adding 12 sub-fields to each of the 50 frames displayed per second you get a total of 600 'images' per second. The result is a smoother and more stable picture.If you want to muse on this technique further, Panasonic has a some more info here.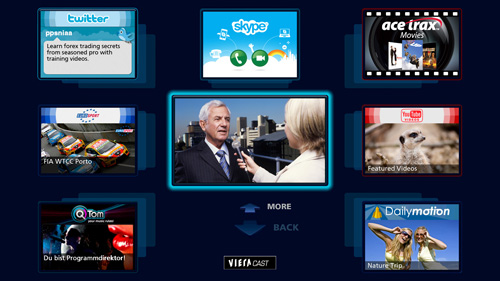 Additions to VieraCast services are appearing gradually
In practice, this claim certainly holds up well. Most sources especially DVB and Freesat do indeed have a pleasing fluidity to them, although there is an annoying side effect. Filmic footage can end up looking too realistic, rather like video, so that sometimes you almost feel like you're watching an on-set documentary. The filmic effect of video is created by the removal of fields in post production. This is effectively reversed by higher refresh rates which replicate and insert extra fields or sub-frames. The unwanted extension of this is that genuine movies end up looking like video rather than film.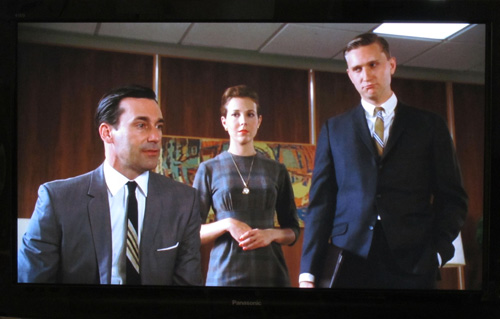 Not all content suits the 600Hz processing
Take Mad Men on BBC HD, recorded on a Sky+ HD box. Scenes of Betty Draper are so clear they almost feel three dimensional. Who could ask for more, you might think, than Betty seemingly coming from her kitchen through the screen into your lounge? But the filmic look which has been added by the director to video footage has been lost and when you loose the filmic look you loose the magic. This affect applied to older films especially can be most disconcerting.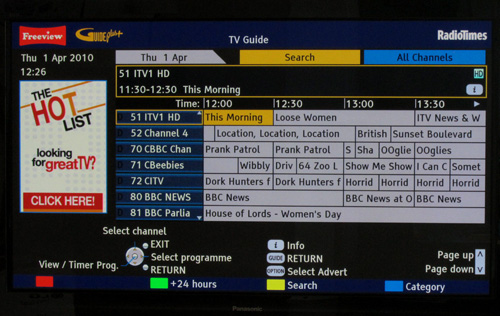 The EPG has various prompts so you don't get lost in it
The other side-effect of the judder-reducing processing is the generation of haloing around moving objects. It's not as severe as some LED backlit systems but it does happen from time to time. You can switch off Intelligent Frame Creation by delving into the set-up menu, which removes the problem, albeit at the cost of introducing flicker and judder. Shame that the IFC on/off control isn't in the picture settings, instead of buried away elsewhere under "Other Settings".
In some respects you get too many adjustment options. Not only is there the usual selection of viewing modes (Dynamic, Normal, Cinema, Game), there are pre-set THX (for THX-certified movies), photo and Professional modes, which allow advanced setting adjustments including individual gamma levels. Frankly, what is the point?

Easy access to common interfacing options from the side
It certainly pays to try the different set modes with each source but it's a shame the remote doesn't offer quick access to some of them. As it is, you have to work through several menus and even then the screen is half-filled with the Picture Mode menu screen. The P46G20 offers better brightness control than some plasmas, good news if you have a bright room, but driving the brightness hard can crank the power consumption up to 300W.
Panasonic claims the average power consumption is a more acceptable 173W and the standby figure is a commendable 0.4W, although the price for being so green means a brief wait of a couple of seconds for the set to power up after you switch on. A bit like using long life light bulbs, you just have to learn to be patient for the sake of Mother Earth.
Overall the set does a fine job with broadcast TV. It's almost impossible to tell the difference between Freeview, Freesat and Sky when watching the hard-hitting Newsround on BBC1 in standard definition. Switching to Spirit Warriors on the BBC HD channel and a few differences emerge. Sky HD has superior skin detail and sound, just edging out Freesat, with Freeview still a worthy third and preferable to standard def. A pity then that Sky Movies HD lose their cinematic look.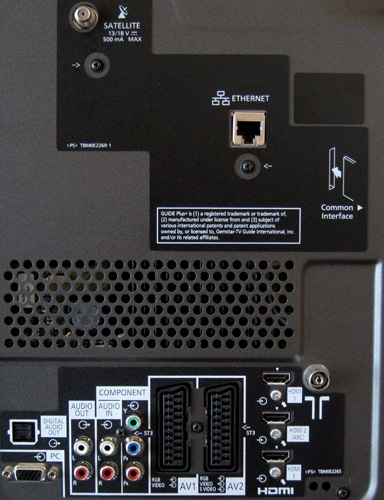 Connectivity to suit just about any domestic AV scenario
The screen's forté is with sport in HD and Blu-ray movies (using 1080p/24). In both cases the images are supremely well rendered. Colours are more natural than most LCD screens ever seem to muster and the absence of noise and the lack of judder on camera pans and fast moving objects are all excellent. The biggest weaknesses are a shortfall in detail in darker areas and black levels, whilst superior to LCD are still not as good as some LED-lit screens. At least there's no drop-off in colour depth when viewed from the side.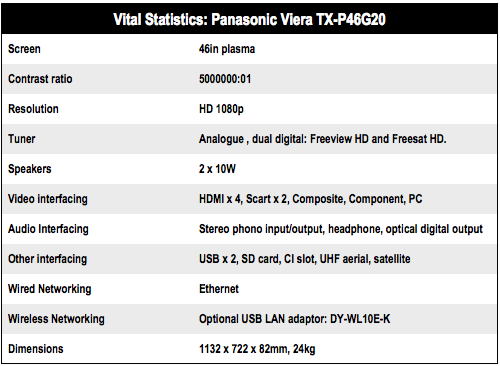 Sonically, the P46G20 makes a decent fist of things, especially with mid to high frequencies, I actually thought a ringing phone in Mad Men was in my room. Dialogue comes through clearly even against noisy backgrounds, although bizarrely the Music preset seems better than Speech with dialogue. Distortion at higher volumes, especially with Freesat and HDMI sources make the use of a separate audio system pretty much mandatory.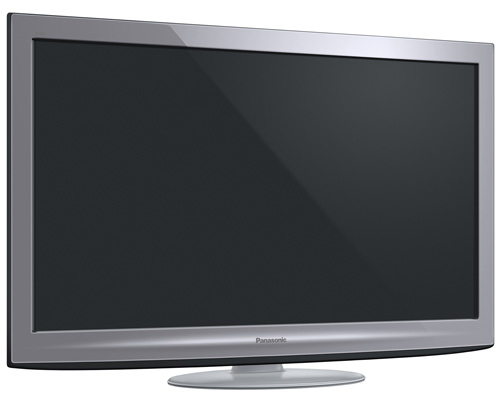 Ideal for Blu-ray and well-suited for fast action
Verdict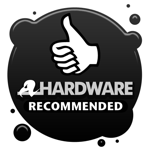 In many respects this is Panasonic's finest plasma, very reasonably priced and serving up supremely good HD images with sport and Blu-ray movies. It's also adept with standard def sources including its own Freesat and Freeview tuners. VieraCast internet video remains a sideshow but its networking features do have their potential uses. ®
More HD TV Reviews...

Toshiba
Regza
55SV685D
Philips
40PFL9704
Sharp
Aquos
LC40LE700E
Sony
Bravia
KDL-46W5810