Original URL: https://www.theregister.co.uk/2010/03/17/street_view_shetlands/
Incredible Hulk snared on Street View
Joins Captain America in Shetlands shindig
Posted in Bootnotes, 17th March 2010 12:15 GMT
Even comic book superheroes need to chill out from time to time, and it appears that the Shetland Island's Pierhead Restaurant & Bar is where they let their hair down, along with the Mafia and giant white mice*: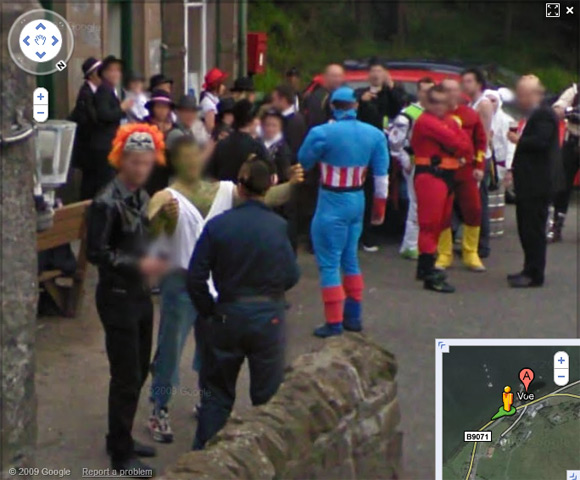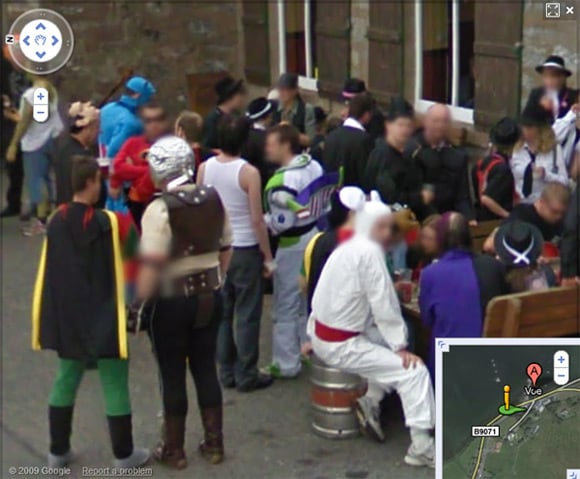 We're obliged to local Brenda Pelforth for alerting us to what a happening place the Shetlands are. She asks: "Just imagine what the Street View cars would have found had the ventured as far as Unst (the most northerly of the Shetland islands) rather than stopping at the top of Yell..."
Well, the answer could be more of this kind of thing, as spotted in Brighton by reader James Melody: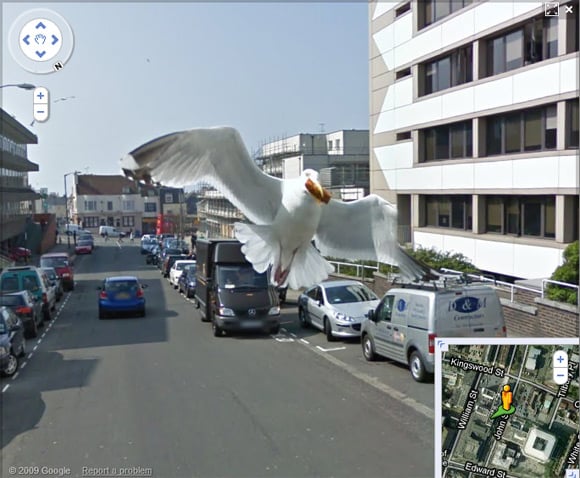 The internetosphere has been abuzz for the last couple of days with frantic speculation as to whether this gull has made off with a fish finger, cornish pasty or some poor bloke's cigar. Those of you who know the difference between pliers and side cutters are invited to lay the matter to rest once and for all. ®
Bootnote
* Yes indeed, thanks to all of you young 'uns who identified Danger Mouse.