Original URL: https://www.theregister.co.uk/2010/03/17/review_phone_lg_gw620/
LG InTouch Max GW620
Android for the masses?
Posted in Personal Tech, 17th March 2010 08:02 GMT
Review It's taken a while, but LG has finally got around to releasing an Android handset. We're pleased to see they haven't just gone for a me-too 'droid either – the GW620 is firmly aimed at the lower mid-range rather than the smartphone high end. It puts the focus firmly on social networking, with integrated SNS, a slide-out Qwerty keyboard, plus Wi-Fi, HSDPA 3G, 5Mp camera and GPS.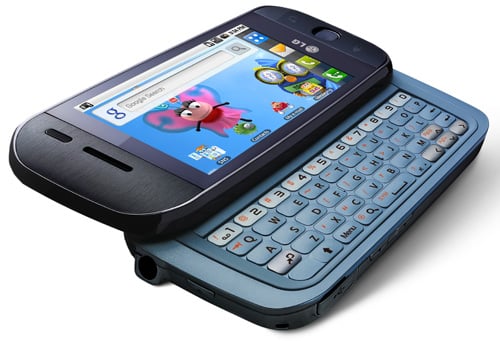 Android enticer? LG's InTouch Max GW620
The InTouch Max GW620 is a pocket-friendly 109 x 55 x 16mm with a 3.2in touchscreen – so it's on the small side when compared the likes of the iPhone or media-tastic Android handsets like the Google Nexus One. It's nice and curvy too, with sloping edges top and bottom and rounded corners, all of which helps it to sit very neatly in hand or pocket despite the inevitable depth lent it by the slide-out Qwerty keyboard.
It's black gloss on the front, with an anti-slip rubberised coating on the back – ah, those little things mean a lot – together with a protruding camera lens and LED flash. The touchscreen is set within a surround, which includes the LG logo, but no buttons, touch sensitive or otherwise, which seems like a waste of real estate.
Beneath it are touch-sensitive home and back keys, plus a hard menu button. On the sides are dedicated camera and music buttons, a volume rocker, micro SD card – it comes with a 1GB version already loaded – and USB power/sync slots covered by a flimsy plastic grommet, with a power button and 3.5mm audio jack on top.
So far, so good, but the resistive LCD screen, while bright and fairly sharp, left a lot to be desired in terms of responsiveness. We often had to tap an icon several times to get it to work, and we sometimes found ourselves opening apps that we're sure we didn't touch. And while we're having a pop, the processor could be unbearably slow on the uptake and there were some unacceptably long lags on occasion when moving between applications.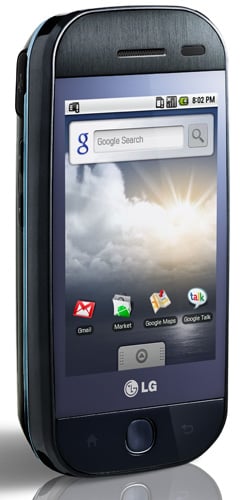 A little chunky, but that's Qwerty sliderphones for you
The GW620 is running the Android 1.5 OS, rather the more recent 2.0 we've seen on the Motorola Milestone and others. It does all the usual Android stuff, of course, allowing you to spread a range of icons across three home screens, plus the option to add more from the Android Market. Yet here you'll see the basic 1.5 version, rather than the fancy recent upgrade. There's also the pull-down notifications page from the top of the screen and the pull-up apps menu from the bottom.
The GW620 gives you a little something extra, however, with the choice of switching between the standard Android UI and an LG UI derived from its S-Class interface that we've seen on the LG Viewty and others. This adds an additional menu bar at the bottom which remains constant whichever screen you're viewing and your app shortcuts are grouped together for messaging, multimedia etc. It's not necessarily better than the Android UI, but some will like its consistency, and it's nice to have the choice.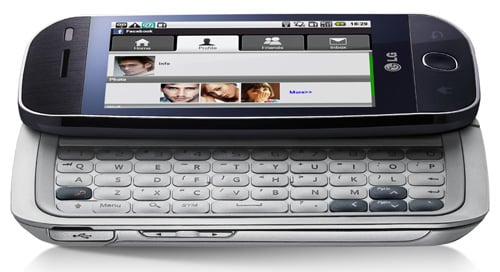 The five row keyboard is well laid out
Considering the GW620's relatively small size, it's a surprise when the keyboard slides out smoothly to reveal five (count 'em!) lines of keys – most have four and the poor old Nokia N97 makes do with just three. This gives the 48 keys a nice spread for the thumbs as well as allowing room for full number and arrow keys as well as lots of additional symbols which can be accessed by a two-button press. The keys are smooth plastic, rather than rubberised, and although small, they're well spaced and easy to hit accurately.
A bit of thought has gone into the messaging with the GW620. You can sort your contacts into groups and they appear as a scrolling list with a nice big dial button and a picture on each entry. You can link your contacts up with your Facebook, Twitter or Bebo accounts by using the SNS button, which walks you through the process and delivers Facebook updates.
Messaging is nice 'n' easy too, especially with that lovely keyboard. It's easy to set up POP3 and IMAP accounts and you can opt for push email if you don't want to keep requesting your emails, though there are, of course, cost and battery implications. There's support for Microsoft Exchange too, which some business users will consider essential.
The unadulterated Android web browser has proved to be pretty good in phone after phone, and so it is here, with easy access to the zoom icons and magnifying panel by brushing the screen. But there's also an additional tab that LG's added at the side that opens up a new transparent menu to give you forward and back, refresh, favourites and additional windows, as well as a host of extra settings.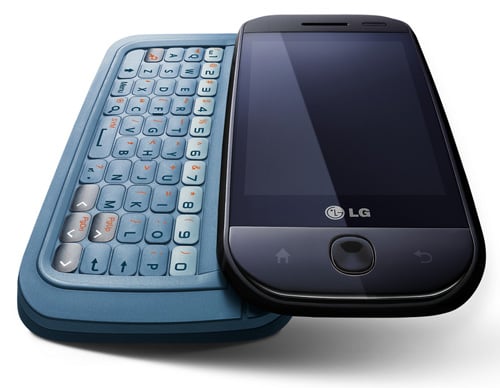 Web browsing is satisfactory, although pages are slow to render
The browser's main problem – besides the lack of support for Flash video, but it's hardly alone in that – is that the screen's wayward sensitivity isn't always up to the job. All too often we thought we'd clicked one link only to have an adjacent one open up, or press and have nothing happen. It tended to be slow to render pages too, even when connected by Wi-Fi to a fast Internet connection.
The camera may not reach the heights of LG's premium range snappers in its Viewty range, but it offers decent enough quality and it's got a few interesting features. It is, however, one of the slowest to open that we've come across on a current smartphone – around six seconds from a standing start. It has autofocus, but takes around four seconds to focus and take a pic. So, all in all, it's not great for quick snaps.
Sample Shots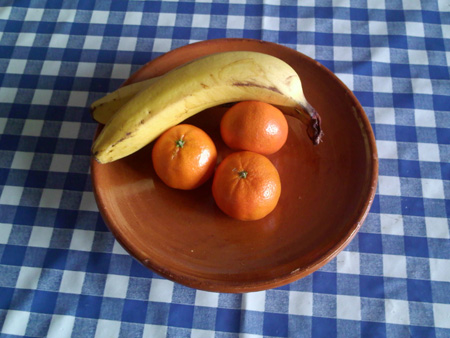 Click for a full-resolution image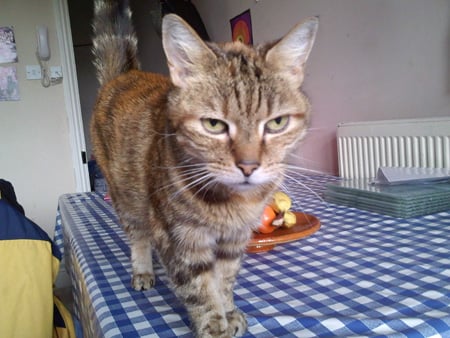 Click for a full-resolution image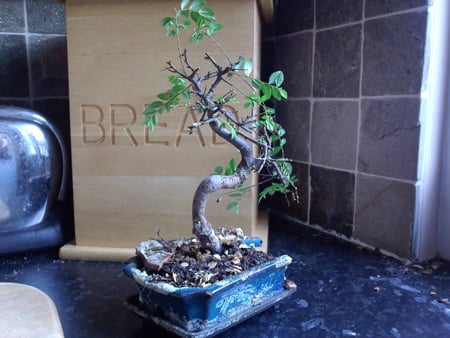 Click for a full-resolution image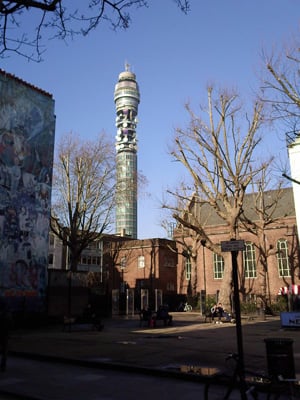 Click for a full-resolution image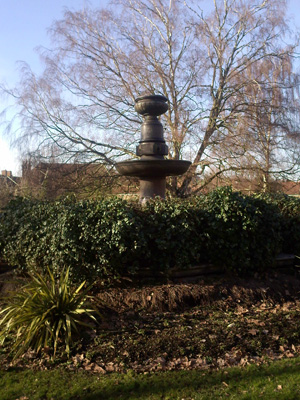 Click for a full-resolution image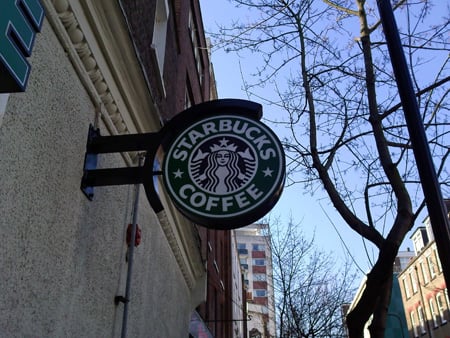 Click for a full-resolution image
There's a macro mode, geo-tagging, and a panorama function, which takes three pictures as you move through an angle of about 90 degrees. It has smile detection and face tagging, which is supposed to match pictures to those in your contacts book. It sounds like a nice idea, but you'll need to tag them first, so it can be a bit labour intensive. Video records at 30fps, offering surprisingly smooth imaging. Like the photos, there are easy options for sharing via email, MMS or with your social networks.
The gallery shows off pictures and videos in a sort of angled widescreen format if you turn the phone on its side, which looks mighty nice, as does its playback for the most part. It can handle DivX, Xvid, MP4, WMV, H.263 and H.264 video formats as well as MP3, AMR, AAC, AAC+, WAV and WMA audio files.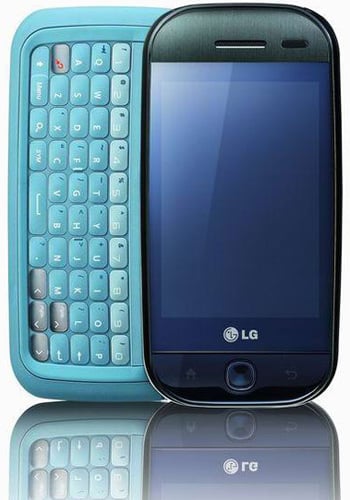 LG's first Android: a bit underpowered but socially acceptable
We still like the Android music player with its big buttons and intuitive menu, and the way you can press and hold an artist's name to initiate a search for additional content by them on the web or YouTube. It's starting to seem awfully familiar now though and could benefit from a bit of a restyling – a graphic equaliser you could access directly from each track would be nice. The sound through the supplied headphones is a little on the muddy side and lacking in clarity, though thankfully it's easy to rectify this with a decent set of headphones plugged into the 3.5mm jack socket.
LG's rather lovely FM radio with its touchy feely tuning dial and half a dozen presets is present and correct and extra features include a basic version of QuickOffice which allows you to view but not create documents, and the Moxier suite of syncing, calendar, contacts and mailing apps.
Call quality was surprisingly poor, due for the most part to the speaker. If you crank it up full – and you'll need to, unless you have cat-like hearing powers – voices invariably sound a little muddied and there's a harshness to the tone that we haven't heard on a quality phone for a while. Battery life was pretty decent overall, and it delivered just a little under two full days of fairly intensive use, even with Wi-Fi switched on for most of that time.
Verdict
The LG GW620's accessible price means that this may prove to be the first move into the wonderful world of smartphones for many and, as such, it's has most of the features we'd expect, even if not all of them work as well as we'd expect. The keyboard is a gem, easy to use and jam packed with keys, and the social networking elements are better than many, but the resistive screen can be irritatingly insensitive and the processor can be annoyingly slow. ®
More Android Smartphone Reviews...

Google
Nexus
One

Motorola
Milestone

Samsung
Galaxy
Portal

Acer
A1 Liquid