Original URL: https://www.theregister.co.uk/2010/03/02/nvidia_ion_2/
Nvidia drives in second-gen Ion
Revamped HD graphics for netbooks
Posted in Personal Tech, 2nd March 2010 05:02 GMT
Expect a raft of souped up netbooks to follow Nvidia's launch of its second-generation Ion graphics platform today.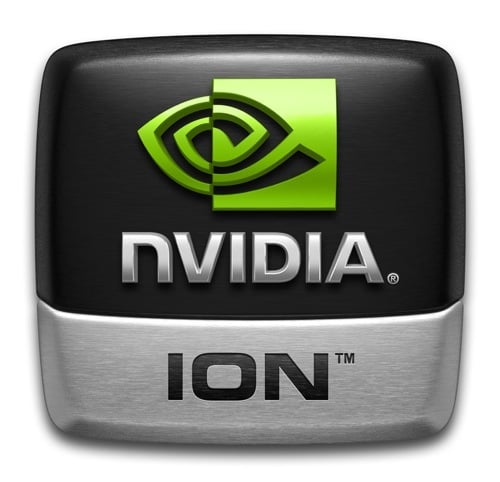 Acer announced its Ion 2-based netbook, the Aspire One 532G, earlier this year, but it'll be joined by Asus, which today took the wraps off the 12in Eee PC 1201PN. It also launched a couple of Ion 2 nettops, all at the CeBit show.
Nvidia claimed more than 30 Ion 2-based machines - netbooks, nettops and small form-factor desktop PCs - will have appeared by the summer.
Vendors have signed up for the new Ion, Nvidia said, because of the big boost it delivers over the GPU Intel integrated into its second-generation Atom processors, codenamed 'Pineview': 15 times the performance Intel's latest netbook GPU can deliver, it claimed.
The 2G Atom line-up comprises the N450 for netbooks, and the D410 and D510 single- and dual-core parts for desktops. All three contain Intel's GMA 3150 graphics core, a tweaked version of the GMA 950 that was built into the 945GME chipset used in almost all of the first-gen Atom netbooks and nettops.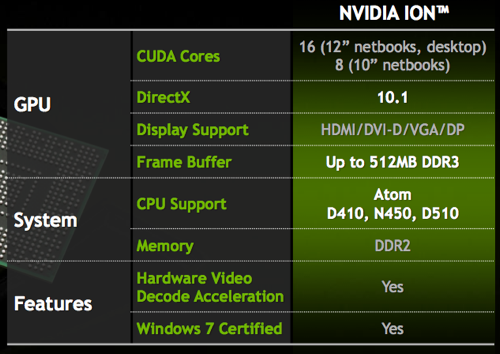 Nvidia's first Ion offering targeted those machines with a swap-out integrated chipsets. Lose Intel's feeble graphics and gain a rather more powerful Nvidia one, the GeForce 9300M. For netbook makers, it was a largely straightforward exchange.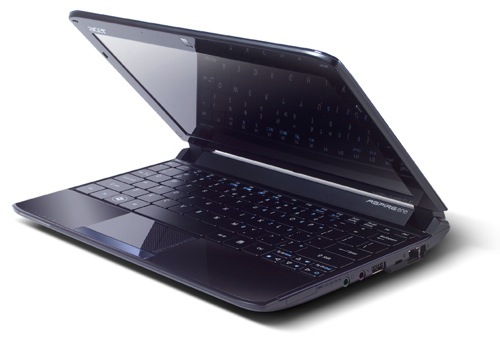 Acer's Aspire One 532G: eight-core Ion 2 on board
Intel's counter was to move the graphics off the chipset and into the CPU, more a bid to reduce its own platform's power consumption than an attempt to fend off a rival. But many observers thought that Intel's move would have that effect nonetheless. Nvidia can't, after all, cut such a GPU out of the loop.
Well, Ion 2, which makes extensive use of the company's Optimus technology, doesn't seek to. Quite the contrary, it relies on the GMA 3150 to act as a graphics co-ordinator and to ensure power isn't wasted.
Ion 2 is essentially a discrete GPU that ties into the Atom 2.0 platform's NM10 chipset - the other part of Intel's 'Pine Trail' platform - over the PCI Express bus. At all times, the image you see on the screen is managed by the GMA 3150, but Optimus detects when some extra graphical welly is required, and kicks in the GPU to handle the rendering and, if necessary video decoding.
Ion 2 has its own, directly connected bank of up to 512MB of DDR 3 memory in which to render video and 3D, and it then pipes the complete picture through the PCI Express pipe and into the GMA 3150's frame buffer, which has been grabbed from the netbook's main DDR 2 memory bank.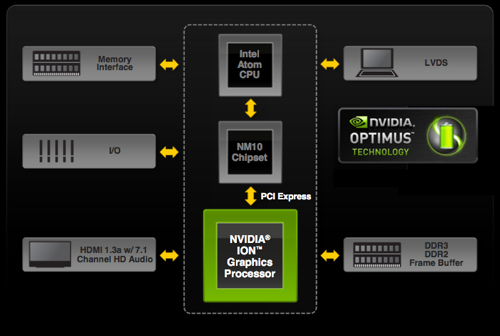 Tying it all in: Ion 2 in a netbook
The Ion 2 GPU remains completely powered down until - if it ever is - needed, and powers right down again when the HD video player app or 3D game has been quit. So no battery power is wasted by keeping a second graphics core ticking over.
Now, if you read our in-depth article on Optimus, you'll spot the catch here: Optimus requires Windows 7 proper, not the trimmed down, netbook-centric Starter Edition most if not all Atom 2.0 netbooks ship with.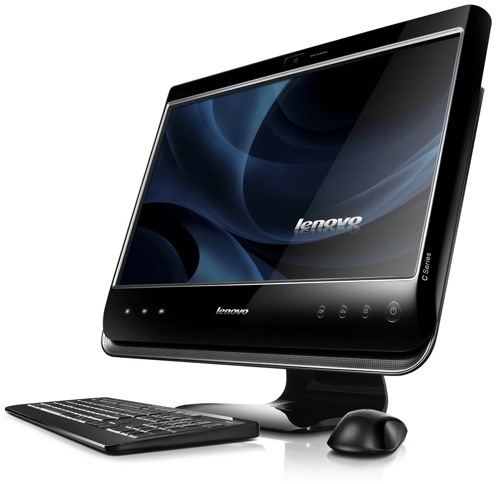 Lenovo's C200: Ion 2 isn't just for netbooks
At its Ion 2 briefings, Nvidia took every opportunity to stress how the new platform enables the full Windows 7 experience on netbooks. Well, it has too - Ion 2 requires it.
Windows 7 allows a PC's graphics sub-system to take advantage of multiple rendering engines, and that's how Optimus taps into what the IGP is doing.
Now having a better version of Windows 7 Starter is a good thing, and shifting to, say, Home Premium has another advantage: support for screens with a resolution higher than 1024 x 600, at the very least 1366 x 768, which is what the Acer 532G offers.
Incidentally, that's what allows it to run 3DMark Vantage. Nvidia gleefully pointed out Atom 2.0 netbooks won't usually run the benchmark at all, but that's because 3DMark Vantage won't run on a 1024 x 600 screen, and nothing to do with the GPU - though we'd not expect the GMA 3150 to score highly if you could run Vantage on it.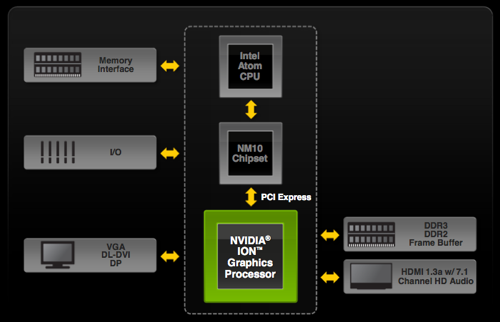 Ion 2's desktop configuration
Talking of larger screen resolutions, if that makes an Ion 2 netbook sound rather a lot like a typical CULV notebook, it's because Ion 2 has effectively closed the gap. Asus' 1201PN, with its 12in screen, has filled in the remaining cracks. At least the 532G comes in the standard 10in form-factor.
The question is, though, will punters prefer a CULV laptop with a comparable screen to an Ion 2 netbook but a better, dual-core processor? The integrated graphics in a typical CULV machine like, say, Acer's 11.6in Aspire 1810TZ may prove to be less powerful than the Ion 2 GPU, but they can do HD. It will be interesting to see whether vendors can find a price band between standard Atom 2.0 netbooks and Pentium Dual-Core CULV notebooks.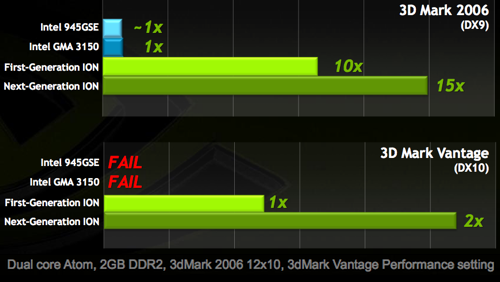 Nvidia claims Ion 2 makes for a major performance boost
Or will Ion 2 machines be even more expensive still?
Well, Ion 2 encompasses two forms: one, aimed at 10in netbooks, incorporates eight of Nvidia's Cuda unified shader cores, while the second, designed for 12in netbooks and desktop machines, has 16 cores.
In addition to the Ion 2 chip that notebook makers can have installed on their netbooks' motherboards - and the same board, albeit Ion-less, can be used in Intel-only models - Nvidia has a PCI Express add-in card for desktop design where it makes sense to slot the part in that way rather than bond the GPU onto the motherboard. The card has DVI and HDMI outputs. ®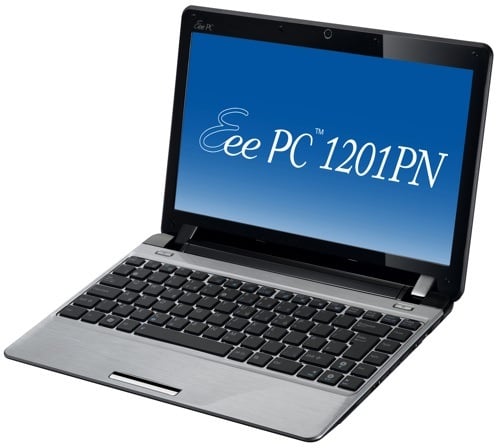 Asus' Eee 1201PN: bigger screen, better GPU - 16 cores not eight