Original URL: https://www.theregister.co.uk/2010/02/16/freeview_on_iphone/
Freeview HD EPG debuts on iPhone
Don't know what to watch? There's an app for that
Posted in Policy, 16th February 2010 11:34 GMT
Freeview has released its 14-day electronic programme guide on the iPhone.
While the app - available to download now, at no charge - is called Freeview HD, it actually includes regular Freeview standard definition programme schedules too.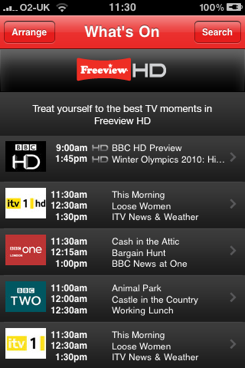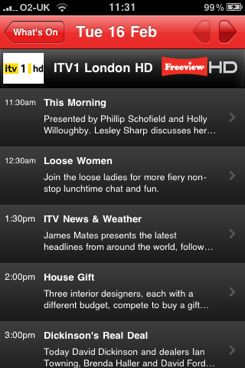 The app allows you to select your region, and you can not only sort the list of displayed channels but conveniently turn off all the home shopping ones that seem to pad out so much of the Freeview schedule.
Alas all it will do is list programmes and provide a little information on each. As yet there's no way to ping your set-top box and tell it to record a show for you. Perhaps that will come when Freeview HD DVRs debut in a month or so.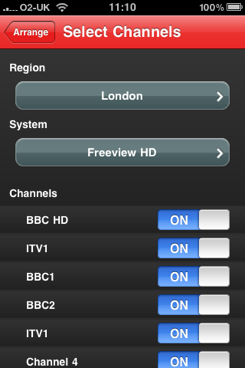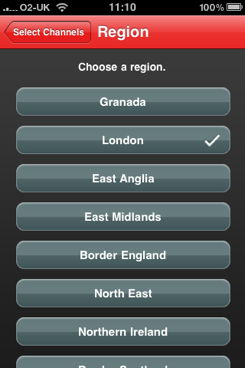 Freeview HD is currently transmitting the BBC's HD channel and ITV 1 HD. Channel 4 and S4C in Wales will launch soon, Freeview said.
Set-top box maker Humax yesterday said it is now shipping its HD-Fox T2 Freeview HD set-top box. ®