Original URL: https://www.theregister.co.uk/2010/01/20/hyundai_i10_leccy/
Hyundai's i10 goes green
Electric version for late 2010/early 2011
Posted in Science, 20th January 2010 09:02 GMT
Leccy Tech Korean car firm Hyundai plans to launch a leccy version of its petrol-powered i10 small hatchback later this year or during early 2011.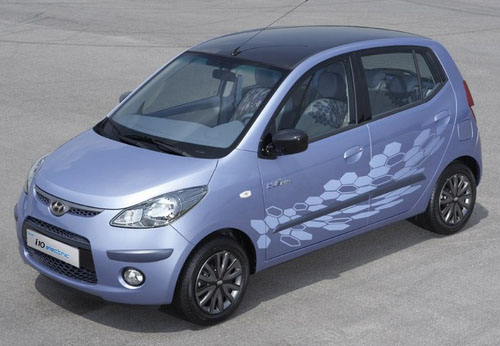 Hyundai hopes to launch the i10 EV later this year
The i10 electric vehicle (EV) will be powered by a 65bhp (49kW) electric motor that will draw power from a 16kWh li-ion battery pack manufactured by LG, Hyundai said.
The combination will be sufficient to give the leccy i10 a range of around 100 miles, Hyundai claimed, and a top speed of 80mph.
Though given the existing range limitations associated with e-cars, you probably won't get Hyundai's quoted distance from the i10 EV by traversing Blighty at a constant 80mph.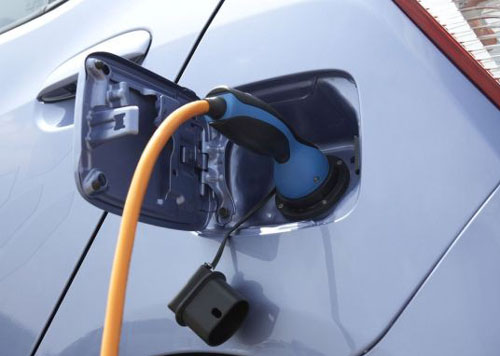 Recharge through domestic power or 240V three-phase
Basic battery and motor specifications for the i10 EV are similar to those of the Mitsubishi iMiEV, the battery of which Register Hardware managed to empty after fewer than 50 miles while reviewing the e-car last year.
Like the iMiEV, the i10 EV will also be set-up for recharges through a domestic 240V power source or a meatier three-phase system rated at up to 415V. An 80 per cent battery recharge will be possible in just 15 minutes when using three-phase, Hyundai promised.
Hyundai has not said which markets the i10 EV will be released in or how much the e-car will cost. ®