Original URL: http://www.theregister.co.uk/2010/01/19/review_phone_sony_ericsson_yari/
Sony Ericsson Yari
Anyone for tennis?
Posted in Personal Tech, 19th January 2010 08:02 GMT
Review At first glance the Sony Ericsson Yari gives a very good impression of a lowish-end slider, with its so-so looks and smallish screen. Look a little closer, however, and it becomes clear that the Yari is a lot more fun than it first appears, with Wii-style gesture-recognition gaming, a 5Mp camera, aGPS and HSDPA fast internet access.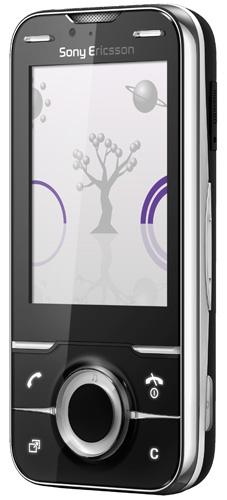 Nintendo pretender: Sony Ericsson's Yari
The Yari is a small, lightweight handful at 100x48x16mm and 115g with rather dull black looks, although it's also available in white or silver with red or pink highlights. Above the LCD screen are two gaming buttons – more on those later – and below it are a couple of programmable soft keys, with call start and stop, shortcuts and cancel buttons flanking a circular five-way navpad. Pressing the edges of this offers shortcuts such as music player, contacts and messaging, with the ability to programme it to whichever functions you fancy.
Around the sides are SE's familiar, but doomed, two-pin FastPort power/sync socket, barely visible volume rocker, a micro SD card slot (like the FastPort, SE is moving steadily away from its Memory Stick option) covered by a plastic grommet and a camera shutter button. Around the back, which is covered in a tactile rubberised plastic casing, is the recessed lens of the camera with LED flash and stereo speakers.
The slide is firm but not too severe, and opens to reveal a flat panel keypad marked with a couple of ridges and a small dot on each key. It's not so easy to distinguish the keys under the thumb as it is with separate buttons, but it's not too bad if you're not expecting to knock out super-fast text speeds.
The 2.4in, 240x320-pixel screen with 256,000 colours isn't a world-beater by the standards of today's touch-sensitive OLED models. Although it's small, it's also sharp and clear, so even fairly small type sizes can be read with ease. The UI is standard Sony Ericsson icons – perfectly fine in other words, with easily interpreted menu options. There's also a 'Games carousel' option, which allows you to put all the games on the home screen for quicker scrolling.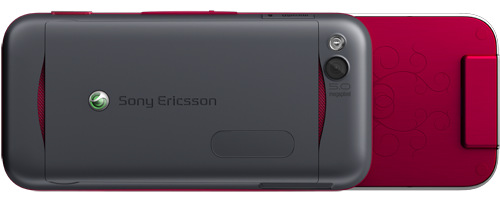 5Mp camera on the back plus a front facing one for gesture recognition
And gaming, in case you hadn't guessed, is what the Yari is all about. Not necessarily hi-def, first person, immersive worlds type gaming for PS3 and Xbox – more fun, immediate, Wii-style gaming. It's even got movement and gesture capabilities. The Yari's accelerometer can tell what you're doing with it for movement-based games, but it also uses the front-mounted video call camera and technology developed by GestureTek to recognise your movements and translate them into actions on screen.
You place the phone on a table facing you (it comes with a discreet but none too sturdy little fold-out stand for this purpose which has the added benefit of releasing the back-mounted stereo speakers) and you're ready to go.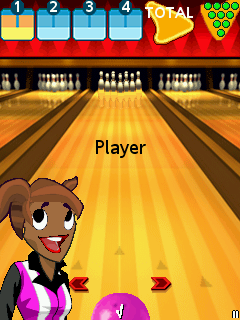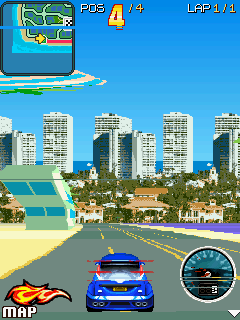 Bowling and NitroStreet Racing
Our sample came with 12 games (ten full versions and a couple of trials) on board and the gesture technology features on two of them. Fitness offers Wii Fit-style exercise regimes which your phone can observe and grade you on. There are only three: squats, side steps and yoga moves, so it's more like a demo of the technology than a genuine keep-fit aid. The gesture recognition was generally accurate although we found that you could cheat at your squats just by waving our hand up and down in front of the camera.
More fun is Tennis, which can detect forehand, backhand, smash, lob, volley and serve actions with up to five levels of motion sensitivity settings. There's a bit of a learning curve, much as there is with the Wii, as you figure out how best to get the technology to interpret your actions, though its interpretations never rise above the basic.
It's certainly no rival to the Wii, but if offers a whole new level of gameplay, and one that's less likely to lead to 'gamer's thumb'. We'll be interested to see if this can be developed into some genuinely good games. Sony Ericsson is making noises about multiplayer options for motion games being available in the future, which could take things to a whole new level.
Motion-sensitive gameplay comes into effect with Loco Roco, where you tilt the screen to roll an alien blob around a landscape in search of its friends, and NitroStreet Racing, a track racing game that allows you to steer by tilting the phone. It's a shame it's only in portrait mode though, and doesn't take advantage of the screen's landscape option.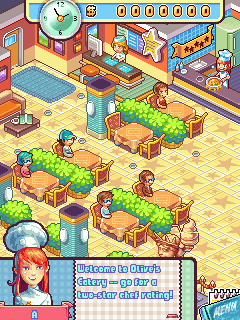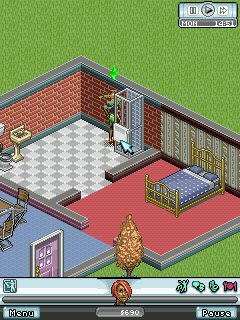 Get Cookin and The Sims 3
FIFA 10 is a scaled-down and simplified version of the gaming juggernaut without the animated interludes, but loads of button-jabbing action. You can control it using the keypad or the sturdy navpad, and there are loads of options for customising the games, from choosing players, teams and fixtures to team tactics and the weather.
Other games include Guitar Rock Tour, with its Guitar Hero-style Simon Says match the coloured dots in time action, while Get Cookin' is a trial of a motion-based SIMS-style role-play game plus a trial of the real thing with Sims 3 – you'll only get a few minutes before you get stung for the £5 charge.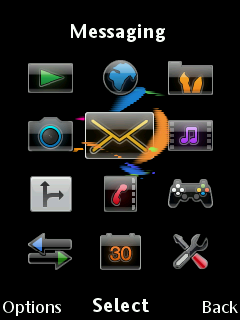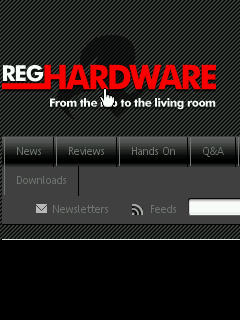 Intuitive menu icons and NetFront Internet browser
There are also small-screen favourites like Tetris and Quadrapop, as well as Bowling and the Breakout-style Bubble Town. Aside from these, you can also download loads of games from SE's PlayNow store – there's a section for motion games, but none yet for gesture recognition.
The NetFront 3.5 web browser is perfectly fine, and easy to navigate with the sensitive, onscreen cursor. Mini-map, address bar, bookmarks and downloads all easily accessible on the menu bar and you can cut and paste text too. The screen's a bit small for extended reading, but it displays pages well and there's support for Flash video. Fast network access is available via HSDPA, but there's no Wi-Fi to take advantage of proper grown-up broadband access.
Sample Shots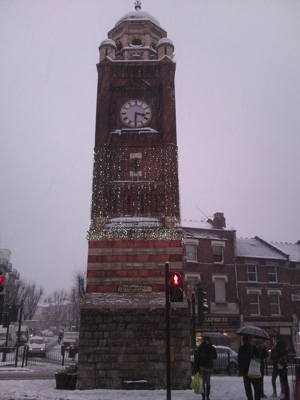 Click for a full-resolution image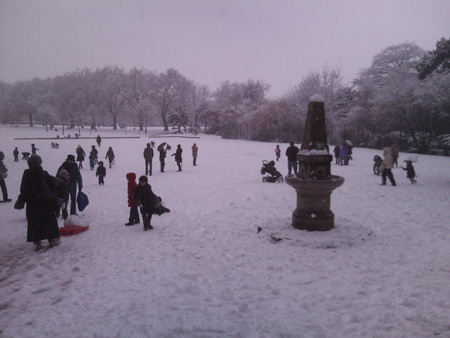 Click for a full-resolution image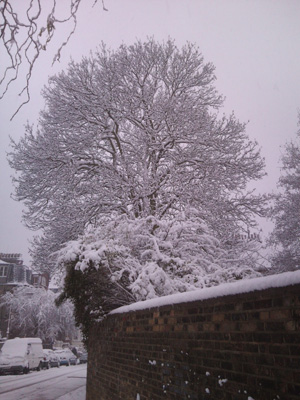 Click for a full-resolution image
While the camera may not carry the Cybershot moniker of SE's more serious camphones, it's certainly no slouch. With face detection, smile shot plus geotagging using the phone's onboard aGPS – there's also Google Maps and WisePilot sat nav on-board. However, there's no BestPic sequence shooting option, as featured in the Satio.
There are quick options for sending your pics to Facebook using a dedicated app buried in the messaging menu that you can also set it to display your updates on the home screen. You can create web albums and there's a funky slideshow setting called X-Pict Story that allows you to show off your pics to preset musical and display themes: harmonious, nostalgic, relaxing, joyful and energetic. Picture quality is respectable, with good colour balance and generally sharp edges.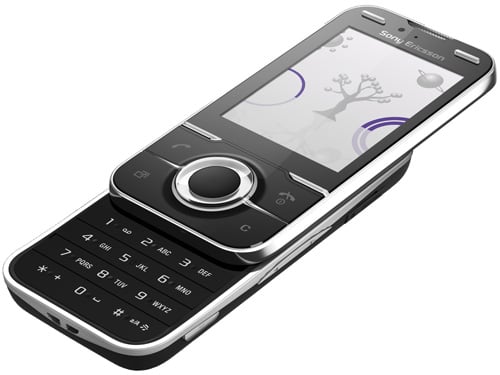 There's certainly more to the Yari than meets the eye
Watching movies on the 2.4in screen is possible, but not recommended – the screen's sharp enough, but just too small to enjoy for any length of time. The music player on the other hand may not have all the bells and whistles of SE's Walkman series but has a few of its own, with the option to show cover art, or a selection of decent little Flash animated graphics, including a reel to reel tape machine or mixing desk. There's a five-preset graphic equaliser too.
It's a nicely presented player, and easy to load using SE's latest PC Suite 6.0 software, but sound from the supplied headphones is less than stellar, with a little too much high-end harshness and thin bass. There's an FM radio too, with auto search and SE's TrackID service for namechecking those mystery tracks. Unfortunately, there's no 3.5mm headphone jack that would make it easy to upgrade, and there's no adapter for the FastPort plug, though wireless Bluetooth headphones are an option.
There's only 600MB of memory on board for storing your tunes, but you can bump up to 16GB with a micro SD card. Call quality was generally fine, though the speaker volume could perhaps have gone a little louder, and e-mail messaging proved easy to set up, requiring just address and password. Battery life was quite hearty, as we managed a little over three days of regular use.
Verdict
The Sony Ericsson Yari scores pretty well in the light/bushel stakes. It has the appearance of a bog standard SE mid to low ender, but manages to pack in a decent music player and web browser, a fine camera and the latest in SE's gaming technology, as well as a fistful of other useful extras. Yes, a bigger screen would have made more of all these functions, but then it wouldn't have been so pocketable. ®
More Phone Reviews...

Sony Ericsson
Aino

LG
New Chocolate
BL40

Nokia
5530
XpressMusic

Samsung H1