Original URL: http://www.theregister.co.uk/2010/01/18/gt5_delay/
Gran Turismo 5 launch delayed
'We haven't finished it yet,' admits developer
Posted in Personal Tech, 18th January 2010 11:34 GMT
The reason for Grand Turismo 5's delayed launch has been revealed: it simply isn't finished.
GT5 was supposed to launch in Japan during Q1 2010, but Sony last week put an indefinite hold on the title's arrival.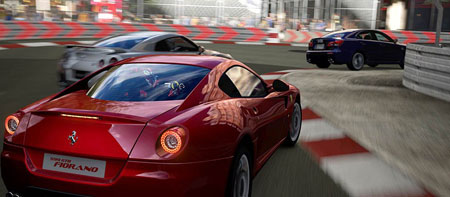 Gran Turismo 5: delayed because it's not finished
A European launch hasn't been confirmed, but it's safe to assume that if the game now won't hit Japan before the end of the current quarter then the title has no chance of washing up in Blighty before March.
So just how much of GT5 has been completed? According to Kazunori Yamauchi, CEO of Polyphony Digital, the game's developer, "about 90 per cent of the game is done".
Yamauchi did not tell publication USA Today how long it will take his company to finish the remaining ten per cent. ®