Original URL: https://www.theregister.co.uk/2010/01/13/samsung_diva_phones/
Diva: Samsung touts tarted up telephones for WAGs
Handbag handsets
Posted in Personal Tech, 13th January 2010 10:23 GMT
Samsung's Diva phones, due to strut their stuff over here later this month, are apparently aimed at "fashionable women", the company said today.
Hence the quilted, handbaggy look of of the S5150 Diva Folder - a clamshell, we assume - and the leggy blonde - Estonian model Carmen Kass, no less - being used to flog the phones.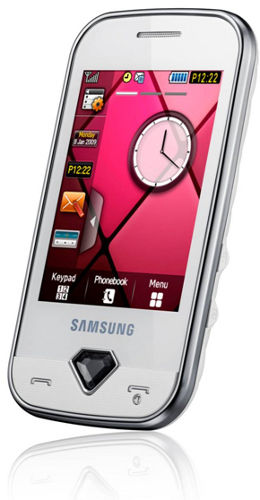 Samsung's Diva S7070: diamond
The S5150 will be joined by the S7070, which has diamond-shaped "crystal button" on the front and the same padded look on the back.
Samsung said little about the handsets' specs. Presumably, ladies who lunch care little for anything but looks. So they will surely enjoy the 5150's "glittering LED", which will tell them when an call has arrived.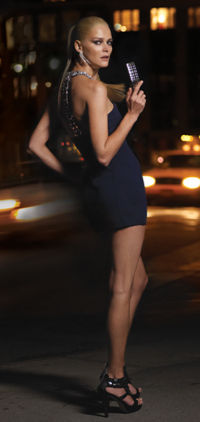 Kass act: leggy blonde in fashion-phone promo shock
Ringtone not clue enough, you think? Well, this phone has an "etiquette mode" that "enables consumers to instantaneously silence the mobile at necessary moments".
Couple that with a "wish list" feature that "helps the user streamline her shopping", and you have the ideal pair of phones for any Oligarch's WAG.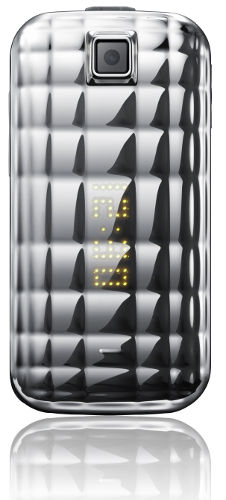 The S5150 has a quilt-look case
And should self-confidence fail, a snap from the S7070's 32.Mp and a blast of the built in "Beauty Effect" filter will put it right.
Samsung didn't say how much the S5150 and S7070 will cost. But if you have to ask... ®