Original URL: https://www.theregister.co.uk/2010/01/12/volkswagen_concept_coupe_dms/
Volkswagen unfolds coupé concept
Demos hybrid future at Detroit Motor Show
Posted in Science, 12th January 2010 12:01 GMT
Leccy Tech Hot on the heels of Peugeot's SR1, Volkswagen has whipped the dust sheets off its own hybrid coupé concept at this year's Detroit Motor Show.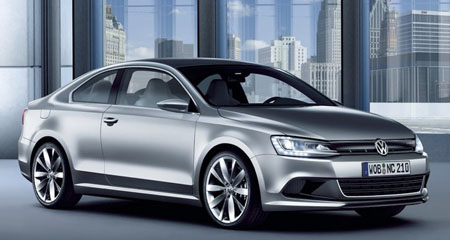 VW's New Compact Coupé is only a concept, for now
Called, simply, the New Compact Coupé (NCC), VW's concept car is another interpretation of the basic hybrid technology that the firm installed inside its Up! Lite concept, first seen during last year's Los Angeles car show.
The NCC's 1.4l, four-cylinder petrol engine would produce 150bhp, VW said, and be paired with a 20kW (27bhp) electric motor.
Apparently able to hit 60mph in just over eight seconds, VW's concept coupé could push on to a top speed of 141mph, while averaging 55mpg and emitting just under 98g/km of CO2. The car would also feature a seven-speed Direct Shift, semi-cum-fully automatic gearbox, VW added.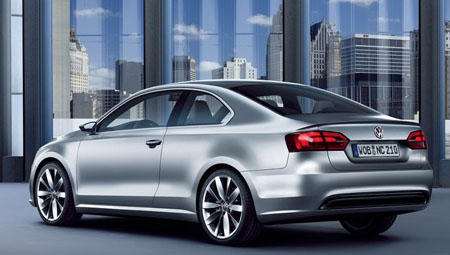 The NCC could hit 60mph in just over eight seconds
The company kept tight-lipped about the concept car's potential battery capacity, admitting only that – much like the Up! Lite – the NCC would be capable of low-speed electric-only drive. Put the pedal to the floor and the electric motor will only use its 67lb/ft of torque to help with acceleration, VW said.
The NCC was designed to "technically and visually" show how Volkswagen envisions a front-wheel drive compact hybrid working "when the time is right".
VW also said that the NCC would sit nicely between its Scirocco and CC models – though we can't say for sure if the NCC will ever make it into showrooms. ®