Original URL: https://www.theregister.co.uk/2010/01/11/peugeot_sr1/
Peugeot designs Hybrid4 concept coupé
To debut at Geneva Motor Show
Posted in Science, 11th January 2010 12:28 GMT
Leccy Tech Pictures of a concept e-car set to be unveiled by Peugeot at the Geneva Motor Show this March has revealed that the French car firm doesn't regard high-performance and hybrid drive trains as mutually exclusive.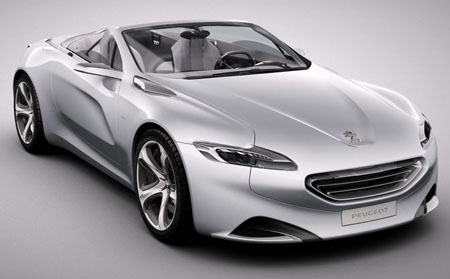 Peugeot's SR1 uses the firm's Hybrid4 drive system
The two-door SR1 coupé would employ Peugeot's Hybrid4 drive system, which in this instance means a 1.6L, four-cylinder turbo engine driving the front wheels and a 71kW electric motor - which forms part of the rear axle assembly - driving the rear.
The car's petrol engine would be rated at 218bhp, giving the system a maximum power output of 313bhp. Peugeot reckons the SR1 could deliver almost 58mpg, while emitting less than 120g/km of CO2.
Drivers will be able to switch between front, rear and four-wheel drive on the SR1, Peugeot said. The rear wheel drive option would provide an electric-only range of just "a few kilometres", the company warned, with front-wheel drive by the petrol engine designed for standard day-to-day use.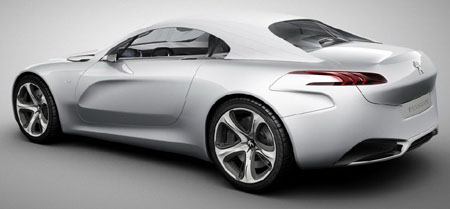 Production plans haven't been confirmed
The SR1 wouldn't feature a plug-in electricity feature, so it's reasonable to assume that the car's battery pack can be recharged by the petrol engine or through regenerative braking.
It's unclear at this stage if the SR1 will ever make it to production. Though the idea at least suggests that Peugeot is actively thinking about installing its HYbrid4 system in something rather more interesting than the 3008 Crossover - due for release next year. ®