Original URL: https://www.theregister.co.uk/2009/12/17/review_phone_motorola_milestone/
Motorola Milestone
A Googlephone for business?
Posted in Personal Tech, 17th December 2009 08:02 GMT
Review Earlier this year, Motorola was doing a very good impression of a company that, if not quite dead in the water, was certainly looking increasingly like shark bait. But then came its Android-powered Dext, with some advanced social networking capabilities and a clutch of high-end features, and the US company suddenly seemed to be back in the race.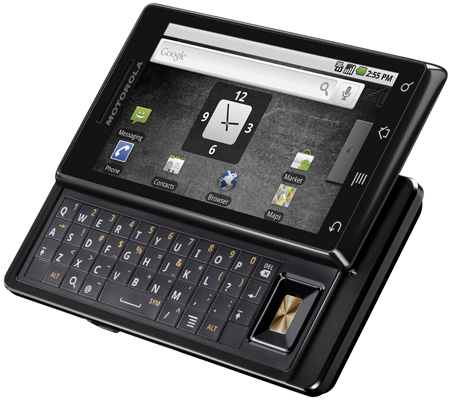 Landmark offering? Motorola's Milestone
Now with the Milestone it marks another, erm milestone, by being the first UK handset to run the new 2.0 version of the Android OS. Add in a slide-out Qwerty keyboard, 5 megapixel camera, improved browser, Wi-Fi, and A-GPS with sat nav capability, and things are looking very interesting at Motorola.
'Interesting' is probably as good a word to describe the look of the Milestone as any. It's not conventionally beautiful, with its block lines and that strange protruding lip at the bottom prevents any aspirations to cool.
It's solidly put together though, weighing in at a surprisingly heavy 165g for its 60 x 116 x 14mm dimensions. The weight is partly due to its metal casing, which features a rubberised coating on the back to prevent it sliding around on smooth surfaces.
The large screen sits above a touch-sensitive Android menu bar with back, menu, home and search buttons, while the sides sport a volume rocker, blingy gold-coloured camera shutter button and micro USB power/sync slot, with a power/lock button and 3.5mm headphone jack on top.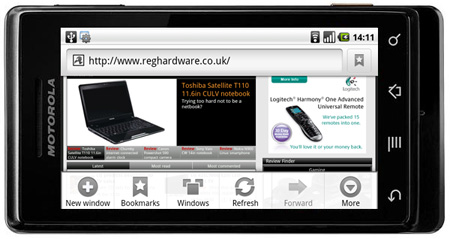 Smooth browsing but, on the surface, Android 2.0 looks much the same as previous versions
The slide-out Qwerty keyboard is nice and thin, but we found it just a little bit disappointing. It has four lines of good-sized keys with a large D-pad on the right. Yet, even though the keys are slightly raised, they're not as easy to find under the thumbs as recent models from Nokia or HTC. It's okay if you're not in a rush, but fast typing soon delivers typos.
The 3.7in capacitive multi-touch screen has a 480 x 854 pixels resolution. It's a bit overly shiny in sunlight and a fingerprint magnet too, but it's nice and bright and, overall, it looks gorgeous.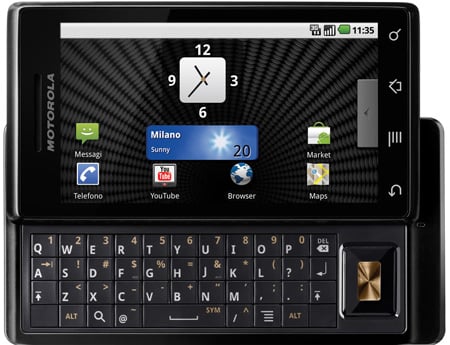 Great screen, but the keyboard could be more thumb-friendly
Some folk have been getting very excited about Android 2.0, but in truth, it's very much an upgrade rather than a reimagining. There's support for Microsoft Exchange email servers, which will make it more attractive to business users. Camera functions, such as digital zoom and flash have been added – not that they have to be utilised, as this depends on the camera the handset manufacturer chooses to use.
Other tweaks include gesture recognition – so you can draw pre-set shapes to act as shortcuts to particular functions – some improvements to the browser, a facility in contacts for displaying all available ways to communicate with anyone in your contacts book and an improved onscreen keyboard, not that there's much use for it with the Qwerty-packing Milestone.
Otherwise, Android 2.0 looks much the same – clean, intuitive, efficient – but a little neater, with smaller, better defined widgets and shortcut icons spread across its three screens. The unlock function is slightly different too, requiring a spin of a virtual wheel rather than a simple one-way brush to unlock the screen.
Google's Search city is a heightened search function you can access from your home page to search web or handset, and includes the voice search option, which worked very well. Call quality through the speaker was clear and rounded, with no hint of harshness. Volume didn't seem particularly loud though – so we'd have liked another notch higher to get us over the sound of heavy traffic.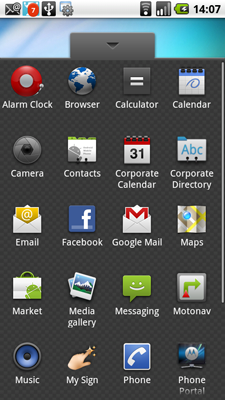 Gesture recognition allows shortcuts to common features
Strangely, Motorola has chosen not to include its social networking system, Motoblur, which did so much to make the Dext distinctive. So you don't get a window pulling together all your latest social networking updates. And you can't automatically pull in your Facebook contacts and pics either, which is a bummer.
Word from Motorola is that the Milestone is being touted as more of a business phone, though we'd have thought the lines between the two have long been very blurry, and business users use social networking just as much as anyone else these days. There are Facebook and Twitter apps aplenty in the Android Market of course, but it's a trick missed, we think.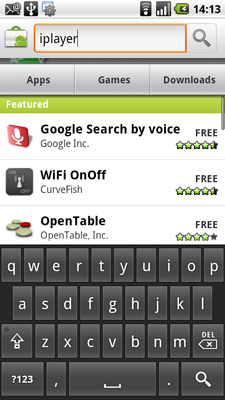 An on-screen keyboard is available in tablet mode
Besides the business bods synchronising with Exchange and Outlook, Google user account contacts and calendar information, as well as e-mail, of course, can be mirrored on the Milestone. Motorola Media Link comes on the accompanying CD for syncing music, pics and video – you can sync your email with a Mac, but not your contacts and calendar. There's also the Moto Phone Portal, which uses the cloud to update your info using the web and swap between phone and Windows PCs, but not Macs.
The new Android browser takes advantage of the multi-touch functionality so you can do the iPhone-style pinch-to-zoom thing (or double tap for quick zoom) and the action is beautifully smooth. Web pages are well rendered and navigation was swift, whether using HSDPA 3G or broadband over Wi-Fi.
The 550MHz processor may also have a part to play in this – we never noticed any lag with the menus or when playing videos either, even when we had several apps running at once. And overall, the battery on the Milestone, lasts about a day and half with moderate use.
The 5Mp camera has a reasonable spec, with a dual LED flash, auto focus, 4x digital zoom and macro mode. It starts quickly in about three seconds, but it has to be said, it doesn't quite cut it in the quality stakes. Images suffer badly from light saturation and capture easily blurs unless you hold it extremely still.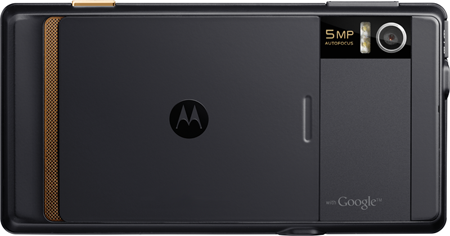 A 5Mp camera, but Android phones continue to deliver underwhelming snaps
Colours tend to look flat and lifeless, while noise creeps in all too readily and isn't really as sharp as we might have expected from a 5Mp shooter. It might be able to boast a couple of megapixels more than the iPhone, but we couldn't in all honesty say it takes better pictures. Video drops the quality even more and while we wouldn't be ashamed to use it to post on Youtube, we probably wouldn't want to shout about it either.
Sample Shots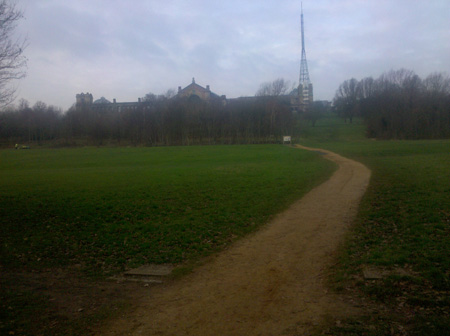 Click for a full-resolution image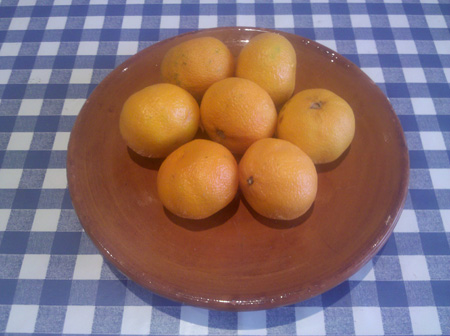 Click for a full-resolution image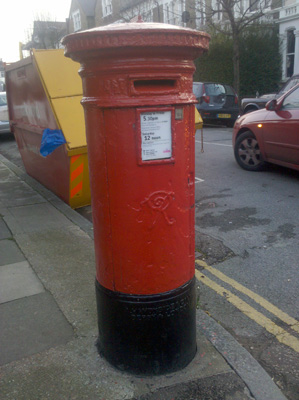 Click for a full-resolution image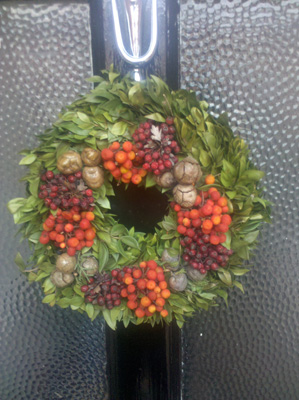 Click for a full-resolution image
A-GPS is supported by the ever-reliable Google Maps, but the Milestone also comes with a 60-day free trial of Motonav, Motorola's new satnav app, already on board. It's decent enough, with clear displays and efficiently articulated voiceovers, but it's way behind the likes of TomTom and Wayfinder in terms of functionality, varied map views and the additional info offered by the big boys in the satnav pool.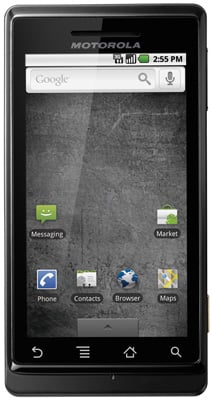 Media friendly, but no Motoblur social networking
Watching video on the large, beautifully detailed screen was a joy, and it can handle MPEG-4, H.263 and H.264 files. The music player is nicely laid out and features a quick search function that allows you to look for associated music on the web.
It can play MP3, AAC, eAAC+, OGG and WAV files too and comes with an 8GB micro SD card, though it can handle up to 32GB versions. It's under the back cover, and you'll need to remove the battery to get to it, which seems like a throwback to a long-gone, pre-hot swap era.
Verdict
The Milestone marks another step forward in Motorola's renaissance. It's a joy to use, thanks to its sensitive screen and decent, if not the very best, Qwerty keyboard. The tweaks to the Android OS are welcome, if not exactly ground-breaking and though the camera could have been a bit better, and we're bewildered by the decision to omit Motoblur, it's a top quality smartphone with satnav. ®
More Android Smartphone Reviews...

Acer
A1 Liquid

Motorola
Dext

HTC
Hero

T-Mobile
Pulse