Original URL: http://www.theregister.co.uk/2009/11/25/google_chrome_os_closedness/
Why can't Google be more like Microsoft?
Chrome OS and the wonders of closed open source
Posted in The Channel, 25th November 2009 20:53 GMT
Jeff Haynie has a wish. He wishes that when building an operating system, Google was as open as Microsoft. Or at least as open as Apple.
He's well aware that Google likes to open source Android code. He realizes the company just freed code for an early version of its netbook-happy Chrome OS. And, yes, he heard über-Googler Sundar Pichai say that Google devs would work on the same Chrome OS code tree as developers outside the Mountain View Chocolate Factory.
But judging from the rather closed nature of the open source Android project, Haynie argues that Pichai's words were, shall we say, on the disingenuous side.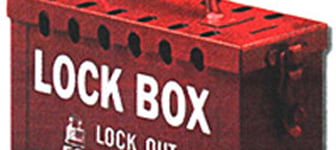 Google
(artist's representation)
Haynie is the founder and CEO of Appcelerator, a Silicon Valley startup whose Titanium development platform is a kind of Chrome OS counter-play. The open source platform lets you build native mobile and desktop applications using web-happy development languages, including Javascript, Python, and Ruby on Rails. Google's Chrome OS, by contrast, is a web-happy operating system that doesn't run native applications. If you can call that an operating system.
But Haynie's Titanium builds apps for Google's other OS. It churns out native runtimes for Android as well as Microsoft Windows, Apple's iPhone, and the Mac OS - among others. Having dealt with all three tech titans, Haynie much prefers the open practices of Apple and Microsoft to the preternaturally closed setup at Google. Open sourcing aside.
Apple and Microsoft at least provide developers with a near final version of a new OS months before it reaches the rest of world, letting them test drive the platform under a non-disclosure agreement. Before the iPhone 3.0 arrived, Haynie had more than enough time to get his ducks in a row.
But Google plays a different game. It says it's open. But in reality, it completes a new OS entirely behind closed doors. Then it dumps the final version onto the web just days before it reaches the commercial market. Android 2.0 hit the web little more than a week before it turned up on Motorola Droid phones and Haynie's customers started complaining about broken applications.
Google hadn't even warned devs that a new version was on the way - unless you count a Youtube video of giant eclair.
"Google pushes big snapshots of code to the open source tree only at certain times," Haynie tells The Reg. "It's not like, say, Mozilla. Everything Mozilla does is in the open. It's never a big surprise, like 'Hey. Here's this new piece of code called Android 2.0'"
Yes, it's nice that Google open sources stuff. As Google will tell you, the company has opened up more than a million lines of code over the years. But that says only so much about its development practices.
When Google VP of product management Sundar Pichai says that Google coders will work on the same Chrome OS code tree as external devs, you can't help but think he's misleading the masses. Yes, we have a snapshot of Google's preliminary code. But between now and the OS's official release next year, you can bet the real development will happen inside the Chocolate Factory - until Google thinks the time is right to open source another snapshot.
After the first Chrome OS netbooks arrive next year, Google will no doubt open source revised code. But until then, the developer world is on the outside, trying desperately to look in.
That's the way with Android. Google codes behind closed doors. Then it open sources. Then it goes back behind closed doors and codes a new version. Google played the game with Android 1.0. And then 2.0 ('Eclair'). And you can expect the same from 3.0 ('Flan,' apparently).
Yes, this is Google's prerogative. But for developers like Jeff Haynie, it's a hassle. And it's indicative of a much larger irony. As Google paints itself as an open company merely interested in the good of users and developers everywhere, it provides preciously little insight into what it's actually up to, leaving devs to wonder what role they might play in something that's shaping up to be a vastly restructured computing paradigm.
But surely the answer is obvious: Developers have almost no place in Google's grand plan - unless they're developing for the web. But there are doubts for web devs as well. And with Google dictating hardware terms for the Chrome OS - not to mention the swirling rumors of a Google-branded Googlephone - even hardware developers can't be sure of their place in Google's world.
Chrome OS isn't built for developers. It's built for Google. And online advertisers.
Playing dumb
Sundar Pichai's bit about the Chrome OS code tree was only the second most disingenuous statement of the day. Asked if Chrome OS was Google's attempt to unseat Microsoft on the desktop, co-founder Sergey Brin played, yes, dumb. "Call us dumb businessmen," he said. "But we really focus on user needs rather than think about strategies relative to other companies and whatnot."
At least Apple and Microsoft admit they're Fortune 500 companies interested in making large amounts of money. At least Apple and MS developers know where they stand. Google won't even acknowledge it has a plan, much less tell you what that plan might be.
But make no mistake: The plan is to collect your data and serve you ads. It's no wonder Google is open sourcing its OS code. It doesn't sell software. And it never will. It's an advertising company merely interested in tracking what you do - and targeting your eyeballs accordingly.
That's why Chrome OS has shut out native applications - not to mention local data. Google talks of speed and security, and that's all well and good. But there are other paths to speed and security. Google wants to force you into using its very own web-based services/data-hoarding ad platforms.
Web-based developers have a place in this world. At least, that's what Google says. It's still unclear how third parties will compete with Googly services. But even if Chrome OS is wonderfully open to third-party web devs, this leaves out far more than just Microsoft - Google's bete noir. If it can't run native applications, it can't run Skype. It can't run all sorts of media players and IM clients. And the list goes on.
Yes, Google provides for native applications on Android. But Android's closed open source model has its own drawbacks. And with handset makers free to reuse the code however they want, market fragmentation is inevitable. Google plays down talk of market fragmentation, but in the end, fragmentation doesn't matter to Google. It's even a good thing.
Once again: Google wants you on the web - not on local applications. Sergey Brin says that one day Chrome OS and Android will merge, and we can only assume they will merge in a way that freezes out local apps entirely.
If you believe the rumors, Google may even shun its own hardware partners in its ongoing quest for ad dollars. After a widely ridiculed claim from TechCrunch that Mountain View is developing its very own Googlephone, The Times (of London) has served up a story saying much the same thing.
According to The Times, this alleged VoIP phone will use a new version of Android dubbed Flan. In case you're slow: Flan is not open source. Google won't even say if it exists.
A representative of HTC - the Taiwanese handset manufacturer - tells Appcelerator's Jeff Haynie that it has 150 engineers working inside the Mountain View Chocolate Factory. They may or may not be working on the Googlephone. But it wouldn't surprise us if they are.
With Chrome OS, Google has shown it wants control of the hardware as well as the operating system. It'll open source the alleged Flan - after leaking a video of a giant dessert onto YouTube - but don't let that fool you into thinking Google will have anything less than complete control of the entire device. If you can call it a device. It's really just an ad platform. ®