Original URL: https://www.theregister.co.uk/2009/11/24/review_storage_hitachi_2tb_ultrastar_a7k200/
Hitachi Ultrastar A7K2000 2TB HDD
The two-terabyte hard drive to have?
Posted in Personal Tech, 24th November 2009 12:53 GMT
Review Back in August 2009, Hitachi announced that it was "shipping the industry's first 2TB 7200rpm desktop hard disk drive" in the shape of the Deskstar 7K2000.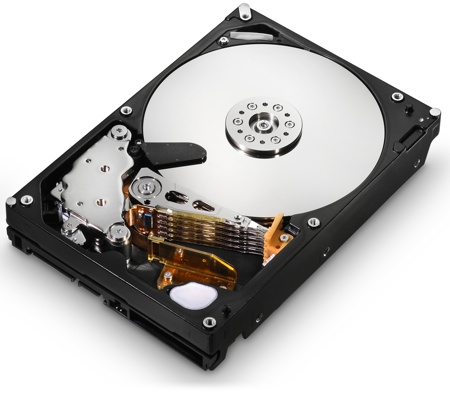 Hitachi's Ultrastar A7K2000: better duration specs than the Deskstar
That statement may have been accurate, depending on your definition of 'shipping', but we received a 2TB 7200rpm WD Caviar Black - reviewed here in September, and it has taken Hitachi this long to deliver its own 2TB drive.
Imagine our mild surprise when we opened the box Hitachi sent us and found a 2TB Ultrastar A7K2000 rather than the Deskstar 7K2000 that we had expected. Imagine our shock when we discovered that the Ultrastar sells for a pricy £243 while the Deskstar has a tiny price tag of £130.
To put that in context, the 2TB WD Caviar Black drive with 64MB of cache cost £204 at launch and has actually risen slightly in price since then to around £215 now. If you find a 2TB Caviar Black on sale for £169, you can be sure it's the old version with 16MB of cache, but the difference between what Hitachi and WD are both now charging seems ridiculous.
It makes the Deskstar look amazingly cheap, while the Ultrastar appears to be rather expensive. The hardware in both the Ultrastar and Deskstar drives is essentially the same, with five platters and ten heads, 32MB of cache, a 7200rpm spin speed and a 3Gb/s Sata interface. The nominal capacity of 2TB yields a true 1863GB once the drive has been formatted.
The WD Caviar drive only uses four platters and it's noticeably more quiet than the Hitachi when running.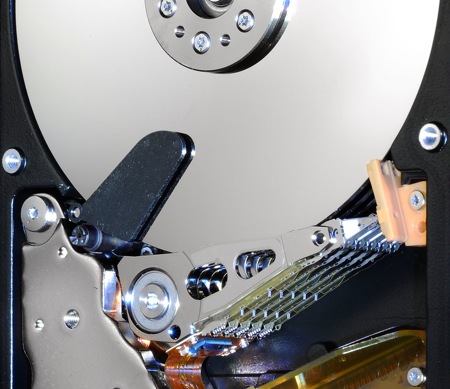 Five head mounts for five platters
Naturally enough, we wondered about the differences between Deskstar and Ultrastar drives and happily found a Hitachi chart that explains the point. In essence, the Deskstar isn't rated for Mean Time Between Failure (MTBF) while the Ultrastar has a rating of 1.2 million hours.
The Deskstar is expected to have light use while the Ultrastar works in an always-on environment. This boils down to some amazingly specific figures. The Deskstar is expected to work for 3996 hours per year - that's 11 hours a day - while Ultrastar works for 8760 hours in a year or, presumably, 8784 in a leap year.
The non-recoverable error rate is ten times better for Ultrastar than for Deskstar.
One figure we can easily understand is that the warranty for Deskstar is three years. The Ultrastar, however, gets a whopping five-year warranty. You have to wonder about the value of that extended warranty as current trends suggest that a replacement 2TB drive will be worth pennies by 2014.
And, as it happens, WD offers a five-year warranty on its desktop Caviar Black drives.
We tested the Ultrastar using a Core i7-based PC running Windows 7 Professional. We also dragged the 2TB WD Caviar Black out of the cupboard for some back-to-back tests.
The classic synthetic HD Tach 3 benchmark test shows the Ultrastar in a good light with an average read speed that nearly matches the Caviar Black and an average write speed that is faster than the WD drive.
CrystalDiskMark delivered more nuanced results, with a gap opening up in the three read tests that show the Hitachi to be slower than the WD. On the write side of things, the Ultrastar holds up its end in the sequential write test but in the 512KB and 4KB tests it falls behind significantly.
Iometer shows the Hitachi drive is ten per cent slower in Read IOPS than the WD and five per cent faster in Write IOPS.
Test Results
On-Disk File Duplication Test
2GB of Music Files

File-transfer in Seconds (s)
Shorter bars are better
HDTach Test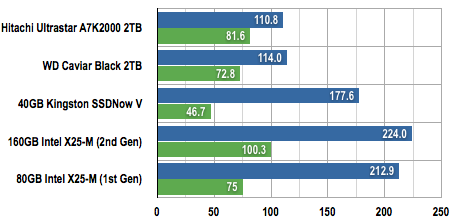 Throughput in Megabytes per Second (MB/s)
Longer bars are better
CrystalDiskMark Test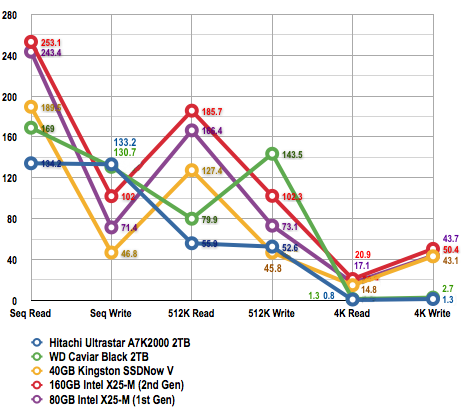 Throughput in Megabytes per Second (MB/s)
Higher points are better
IOMeter Test
4KB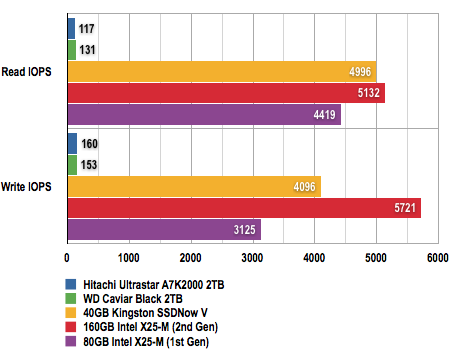 Numer of I/O Operations per Second (IOPS)
Longer bars are better
Transferring 2GB of files from one folder in the drive to a new folder took 47.1 seconds with the Ultrastar drive but only 39.0 seconds using the Caviar Black. The telling point would seem to be that Hitachi uses fives platters compared to the WD's four platters, which indicates that Hitachi is working with a lower areal density and as a result it has poorer performance.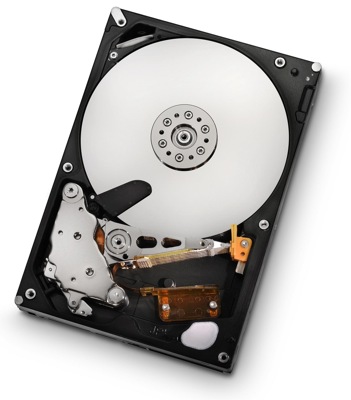 Five-year warranty
Take all those tests together and the Hitachi comes out as the loser in terms of performance but the margin of defeat varies depending on the type of task you are performing.
The question is how much emphasis you put on the performance of your hard drive. If you're looking for speed – and who isn't? – you really should have an SSD for your boot drive. This leaves the 2TB drive as a storage drive where performance is less important than it might otherwise be and the focus shifts to noise levels and price.
In all of those respects, the Ultrastar looks fairly limp next to the WD Caviar Black. It costs £30 more and is more noisy. The Hitachi has lower idle power draw than the WD, but you have to assume that an Ultrastar in a server environment won't be doing much in the way of idling if it's working for its living.
Going out on a limb, we have to think that the 2TB Deskstar drive will deliver performance that is very similar to the Ultrastar yet the price is much, much lower, undercutting the WD Caviar Black by a startling £95. There's no way we can recommend a drive that we haven't seen, but we reckon the 2TB Deskstar would be worth a long, hard look.
Verdict
This Ultrastar drive is horribly expensive and delivers little in return. However, its low-cost Deskstar sibling looks incredibly tempting. ®
More Drive Reviews...

WD Caviar
Black 2TB

WD Caviar
Green 2TB

Kingston
SSD Now V

Intel X25-M
34nm