Original URL: http://www.theregister.co.uk/2009/11/23/review_laptop_lenovo_ideapad_s10_2/
Lenovo IdeaPad S10-2
Windows 7 on a netbook - worth the wait?
Posted in Personal Tech, 23rd November 2009 12:57 GMT
Review Lenovo's new IdeaPad S10-2 is an update of the S10e. The hardware is conventional netbook fare with a dual-core Atom processor and a 10.1in screen all dressed up in a smart chassis that makes it look like a baby ThinkPad. There have been a number of updates for this model, such as an increase in the frontside bus speed for the Atom processor to 800MHz and DDR 2 Ram that runs at 667MHz rather than 533MHz.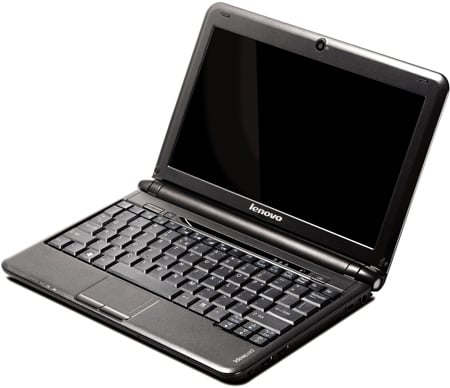 Lenovo's IdeaPad S10-2 takes on Windows 7 Starter Edition
Previous models of IdeaPad came with a 160GB hard drive while our S10-2 has 250GB of storage, and if you poke around you'll spot another couple of minor changes to the hardware. The LED-backlit screen used to have a strange resolution of 1024 x 576 while the S10-2 has 1024 x 600 pixels, which is a more conventional figure.
The other change we spotted lies on the expansion side of things. The original S10 had two USB 2.0 ports and an ExpressCard 34 slot, while our S10-2 has three USB 2.0 ports and no ExpressCard slot. In the event that you fancy upgrading the 802.11b/g wireless to 802.11n and prefer a neat ExpressCard to a sticky out USB dongle then you may consider this is a backwards step.
The major update for this S10-2 model is the selection of Windows 7 as the operating system. This is a bold move as most laptop manufacturers agreed that Windows Vista was a heavy burden for any netbook to bear, so they instead opted to instal Windows XP.
Lenovo is clearly hoping that Windows 7 will prove to be netbook-friendly, but it has not been plain sailing. Windows Vista and Windows 7 work best on a large, high definition display as the slick graphics, icons, task bar and tool bars take up a considerable amount of space and a fair amount of processing power. In the case of the S10-2, the 1024 x 600 screen resolution is simply too restrictive.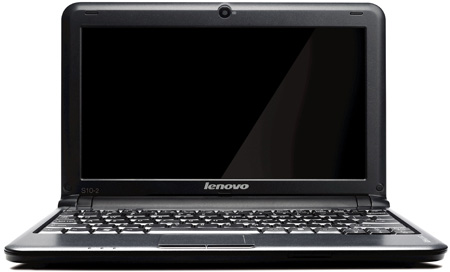 Worth the weight? The new OS is heavy going on this hardware
It's clear that Lenovo is well aware that the combination of 1.66GHz Atom N280 and i945GSE chipset isn't much cop, as it has chosen to instal Windows 7 Starter Edition. This means you're limited to running apps in 32-bit mode and can forget about the joys of Aero, Windows Media Centre or XP Mode for legacy applications.
The IdeaPad S12 - coming to Register Hardware soon - uses Nvidia Ion hardware to power Windows 7 Home Premium on its 1280 x 800 screen. This is a clear indication that the Atom set-up is pushing its limits with the 10in screen.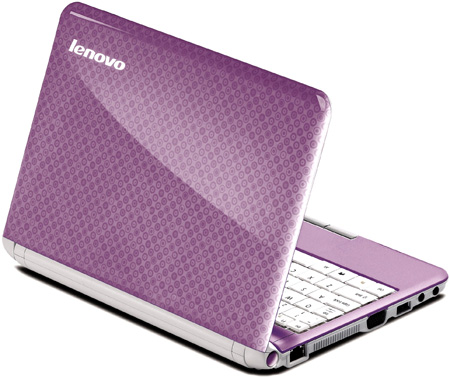 Also available in pink
Installing Windows 7 isn't completely bonkers as it comes with Windows Media Player 12, which adds native support for MP4, DivX, H.264, XviD and AAC audio formats to those already handdled by WMP 11, but this seems like a small gain.
The look and feel of the S10-2 is reminiscent of the larger ThinkPads although we were unsure about the appeal of the 'is it carbon?' decal on the lid. The extended six-cell battery that came with our loan sample raises the rear of the netbook, which tilts the keyboard and gives it a good natural feel. Unfortunately, the lid doesn't open much past the vertical and as the rear of the chassis is raised, you may not be able to get the viewing angle that you desire.
Above the keyboard there are two function buttons. The OneKey rescue button opens the CyberLink OneKey Recovery 7.0 backup application, which leaps into action to rescue you from whatever disaster may have befallen.
Then there's the QS (Quick Start) button. This boots Device VM's Splashtop 'instant on' software for those occasions when you fancy looking at a photo or using instant messenger, but can't be fagged to wait for Windows 7 to grind into life.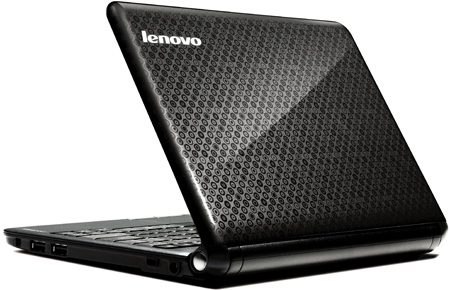 An extra USB port replaces the Express card slot featured on the S10e
With the Lenovo connected to a router using good, honest Ethernet cable we found it behaved perfectly. When we tried to use the Splashtop software browser with a wireless connection we had to click the 'enable wireless' box whilst simultaneously getting a 'page not found' error. We found it was quicker and easier to simply start Windows 7 as it saved our preferred wireless connection and as a result there was no hassle to contend with.
Test Results
PCMark05 Results
CPU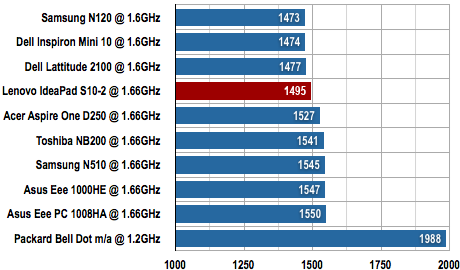 Longer bars are better
Memory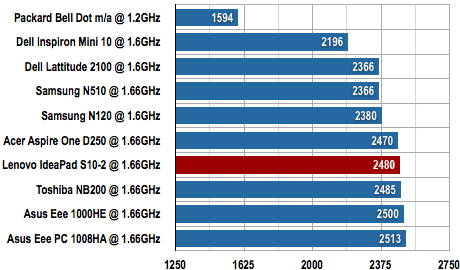 Longer bars are better
HDD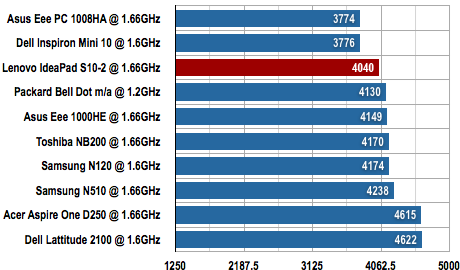 Longer bars are better
Video Playback Battery Test Results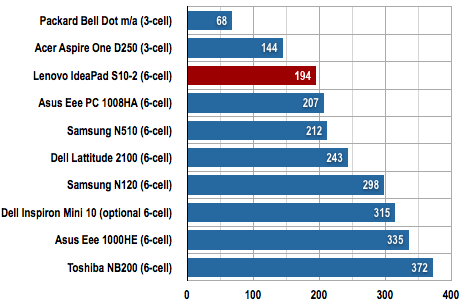 Battery life in Minutes
Longer bars are better
Pricing the S10-2 gave us some fun when we visited Lenovo's online shop. This 10.1in model with Intel GMA 950 graphics has an estimated price of £517.50 that is "reduced" to £255. The 12in IdeaPad S12, which uses Nvidia Ion graphics, is only slightly more expensive, at £552.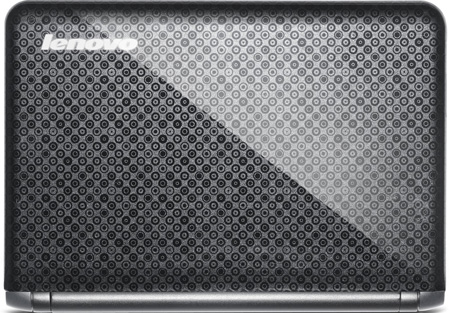 Various discounts muddle the pricing on the company site
That's only part of the story, as the S12 is "discounted" to £389, which means it actually costs £130 more than the ten-incher. If you visit a shop with a more conventional approach to pricing, you'll see that the S10-2 is in line with other Atom N280-based netbooks that have a 10in screen.
Verdict
Performance is just as you would expect from an Atom netbook: ie. feeble but adequate, and we managed 3hrs 14mins of movie playback before the battery gave up the ghost. While Lenovo has succeeded in delivering one of the first Atom netbook that comes loaded with Windows 7, it's a backwards step as far as we are concerned. ®
More Netbook Reviews...

Samsung
N510

Fujitsu
M2010

Dell
Latitude
2100

Toshiba
NB200