Original URL: https://www.theregister.co.uk/2009/11/19/google_hand_of_god/
When algorithms attack, does Google hear you scream?
Inside Google's search penalties gulag
Posted in Policy, 19th November 2009 11:02 GMT
Analysis One day in June 2006, search startup Foundem vanished from Google. Foundem is the developer of a "universal vertical search" technology, and currently offers comparison shopping across a range of consumer and travel categories by drilling down into vendor sites and returning details of actual flights and products. But on 26 June 2006, Google flipped a switch and all of the obvious comparison shopping keywords no longer applied for the company.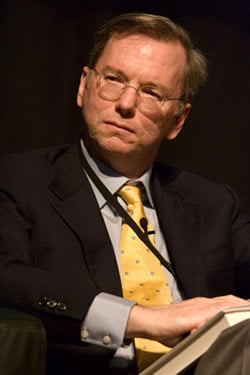 Schmidt: Nothing evil to see here...
Foundem had been effectively 'disappeared' from Google search results. A few weeks later in August, it was hit with an AdWords penalty, sending the quality score which determined Foundem's minimum AdWords bid through the floor. From paying around 5p per click for a Google sponsored link, Foundem claims it went to £5. The "quality score" is an automated assessment of the AdWords advertiser's landing page, and Foundem's had been lowered from a rating of "excellent" or "very good" to "poor" or "very poor".
The company began a series of reconsideration appeals, but it took a year of trying before senior Google AdWord Evangelist Fred Vallaeys confirmed in a conference call that Foundem had been hit by new algorithms designed to penalise certain types of vertical search sites, including price comparison and travel search. Google documentation specifically refers to penalties for these classes of site, and from the time they hit Foundem until quite recently, the documentation did not appear to require price comparison sites and travel aggregators to have done anything specifically 'wrong' to incur penalties.
Although it seems clear that specific changes made in June 2006 caused substantial damage to Foundem and other sites, a Google spokesman contacted by The Register declined to discuss specific cases and specific algorithm changes, saying only that "we make hundreds of changes annually to the search algorithm".
On vertical search penalties, the spokesman referred us to a statement provided to the Guardian earlier this year, which said: "We do not penalise specific types of site. Vertical search sites are important to us and our users - indeed vertical search sites which offer added value often come top of our search rankings. We make all of our search quality assessments based solely on relevance to our users."
When The Register referred the spokesman to Google guidelines which do indicate that Google penalises vertical search sites, he told us: "It's not vertical search sites full stop, but vertical search sites 'whose primary purpose is to send users to other shopping/travel comparison sites, rather than to provide useful content or additional search functionality'."
The hand of god?
There is a widespread view that Google's rankings are untouched by human hand, crafted impartially by machine, and machine alone. But there's much more to it than that - Google's verdicts on landing page quality are Google's opinion, and the company even says as much, sometimes. The algorithms play a part in the verdict, certainly, but algorithms are produced by humans working to policies, so you could view them as a prism through which Google's opinions are projected.
Google's systems are intended to catch scammers, get rich quick sites, scrapers and so on, but that presents a problem for legitimate businesses caught by them - is your business idea so dumb that you are indistinguishable from a scammer? Is the value you thought you were adding worthless in the eyes of the world? It's all very simple for the real scammer, who can just fold his tent and start a near-identical scam somewhere else on the intertubes, but it's a lot harder for the people who're collateral damage. There's nothing that SEO (Search Engine Optimisation) can do to overcome Google's penalty, and it's hard to get any kind of answers out of the company.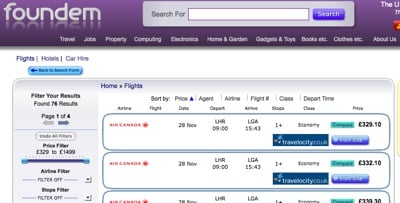 Foundem is acutely aware of the taint that attaches to you if you're blackballed by the world's least evil company, and brandishes awards that show that Google's opinions aren't shared by other people who might be thought to know what they're talking about. The October issue of Which? Holiday, for example, ranked Foundem third best flight comparison site in the UK, above Kayak and Kelkoo, while The Gadget Show rated it the best of the UK's 12 leading price comparison sites in December 2008.
The company has patents on its price comparison search technology, and provides services for publishing companies including Bauer Media, IPC Media and Future Publishing. So quality is very much a matter of opinion - but Google's opinion, right or wrong, is massively valuable.
Foundem's AdWords penalties were eventually removed via whitelisting in September 2007, shortly after the conference call with Vallaeys, but not before the AdWords Quality Team had twice insisted that the penalty was correct. Immediately after it was imposed in August 2006, the Team wrote: "Since the primary purpose of the site is to drive traffic to other websites, the Quality Team has decided that the initial evaluation was not in error."
And embarrassingly, on 14 August 2007, just six weeks before Google tacitly conceded by whitelisting Foundem that the evaluation had been in error: "I've confirmed that the original quality review of your site was correct, and that your current landing page quality is very poor."
The evil that men Goo
There are a couple of important things to note here. First, it took a year of argument and lobbying before Google confirmed that an algorithm had been responsible, and that whitelisting was possible. Second, this confirmation came in a conversation with a senior Googler, whereas the AdWords Quality Team simply confirmed the existence of an evaluation process, and stated that its conclusions were correct without providing any justification or explanation.
From the point of view of the customer/victim, the Quality Team's response is the public one - inside Google's black box some kind of impartial, level-playing-field science is at work, it cannot be wrong, and you must therefore be a rogue or an incompetent. The havoc that has been visited on your business is all your own fault, not Google's.
Foundem's AdWords whitelisting gives the lie to this, and also raises serious questions about search, where more than three years on the company is still penalised. The two penalties hit at around the same time, and so it would seem reasonable to presume that they are in some way related. Google, however, has claimed that both search and AdWords make automatic quality assessments to determine the ranking process, but that "each system looks primarily at different signals, which we publish in our guidelines".
This is possibly something of an exaggeration. According to the AdWords guidelines, the "three main components of a quality website" are relevant and original content, transparency and navigability. Furthermore the site should "direct users to the page where they can buy the advertised product, rather than to a page with a description of several products".
When asked for the published guidelines for Google search, Google's spokesman referred us to this. Effectively this is simply a document giving some tips on how you make your website more Google-friendly, with a section on deceptive practices to avoid tacked on. It doesn't provide serious information on the "signals" search looks at to make quality assessments. But for the record, we asked Foundem co-founder Shivaun Raff to review the Quality Guidelines section, and she confirmed that Foundem is not breaking any of Google's quality guidelines.
However, the AdWords guidelines do suggest that - in Google's opinion - Foundem ought to be penalised, so it's a puzzle why the company felt it ought to bump up Foundem's quality score again. Foundem doesn't have original content in the sense Google means it (neither does Google, and as Raff tetchily points out, that's like criticising a library for not writing its own books). Foundem also puts results from multiple searches on a single page rather than sending you straight through to the vendor's sites - that is the point, and what differentiates it as a vertical search product.
Google's quality guidelines here aren't specifically saying vertical search is outlawed, but they're effectively outlawing it. Except when they give in, and email: "Our team has facilitated a change in the site quality evaluation of both foundem.com and foundem.co.uk. I've taken a look through your account, and found that a sweeping majority of your keywords now list a score of great."
Is that a whitelisting, then?
Awesome. Is facilitating a change in the quality evaluation of a site the same as whitelisting it? In emails to Foundem, AdWords support certainly referred to whitelisting (eg "I am still waiting to hear back from Fred as to where we are with whitelisting. I do know that he has spoken to engineering and they have been looking further at the website to build your case..."), but the more official it gets, the more sanitised the language seems to become. We asked Google how often whitelisting occurs, and how it is determined, but this was just one of numerous questions Google's spokesman would not respond to.
Google documentation has also referred to whitelisting for sites in natural search, on occasion. An excerpt from a Google Reviewer Guide quoted by SEOBook, for example, provides a "non-exhaustive 'white list' of the sites whose pages are not to be rated as Offensive (nor as Erroneous): Kelkoo, Shopping.com, dealtime.com, bizrate.com, bizrate.lycos.com, dooyoo.com."
And a Google spam guide obtained by Search Bistro (Word document) makes several references to whitelisting, eg "these two are not spam... Whitelist them please" and "https://www.travelnow.com/itinerary/reserve.jsp?cid=46844 Tripadvisor, as you know, is whitelisted for the added value it provides in the form of reviews and rate comparisons".
Some form of whitelisting process therefore does seem to be available for Google search, and the reference to original content giving added value chimes with the AdWords quality score strictures. Which is logical enough - if Google AdWords reckons a landing page is low-quality, then Google search should surely agree with it. Except, erm, when it doesn't.
The email notifying Foundem of its AdWords reprieve also said: "I also wanted to follow up with you regarding your conversation with Katie and Fred regarding natural search. As you know, the natural search results are a different beast than AdWords, so there may be a limited amount of impact we can have..." But this does suggest that there is some possibility that an impact could be made on the search team, somehow.
A Google spokesman quoted by the Guardian puts some more flesh on the differences between search and AdWords: "One of the core principles underpinning Google's web search has always been that natural search rankings [are] made independently of whether a website advertises with us."
The Guardian also claims that "Google's search team had alerted the AdWords team to the fact that Foundem was a poor quality website", which raises questions about whether these two different beasts really are two different beasts, and the extent to which we really are dealing with just algorithms. If Foundem is a poor quality website, can't the AdWords beast figure this out by itself? And if it's a different beast from the search beast, why is it taking its advice? Why is a website bad for one bit of Google but good for another? And why is one website bad while sites similar in intent and design appear not to be?
First on Yahoo!, 119th on Google
That simple search, incidentally, might well be what the typical user would hack in if they were looking for cheap air tickets, but for that very reason it doesn't necessarily prove anything in the wonderful world of Search Engine Optimisation - the keywords are extremely competitive.
More specific queries, however, give a cleaner picture of the impact of the penalty. This search for a price comparison of a motorcycle helmet, for example, places Foundem first on Yahoo, sixth on Bing, and one hundred and nineteenth on Google at time of writing.
The Register's Department of Cracked Records feels it should point out here that Google also declined to comment on why apparently similar sites remained unpenalised when others were penalised, and whether the disparity in results between Google and Yahoo! and Bing meant that Google was in some way 'better', or that Google was merely exercising an editorial judgment.
The waters are muddied further by other instances of the Google Big Red Switch in operation. On the same day that that Foundem disappeared from Google search, many other sites, including amazon.com, also vanished. Google later said this was due to a "technical issue", and The Register understands that this was indeed unrelated to the algorithm that hit Foundem. But if you can't get any sensible information out of Google (and just saying "technical issue" hardly counts as sensible information), then you've no idea whether you need to fix something, or whether it was just somebody at Google with a fat finger.
Other sites, however, have certainly been subjected to Google's quality penalties for lengthy periods. Sourcetool.com, for example, was hit with an AdWords penalty in 2006, and filed suit against Google earlier this year.
And there are aspects of Sourcetool's case that are strikingly familiar. Says New York Times writer Joe Nocera: "When I pressed Mr. Fox [Google ad quality product manager] about Sourcetool, he refused to tell me why the algorithm had problems with the site. When I asked him why the business.com site was in the algorithm's good graces but Sourcetool's wasn't, he wouldn't tell me that, either. All I got were platitudes about the user experience.
"It wasn't long before I was almost as exasperated as Mr. Savage [Sourcetool boss Dan Savage]. How can you adapt your business model to Google's specs if Google won't tell you what the specs are?
"Google also told me that it never made judgments of what was 'good' and 'bad' because it was all in the hands of the algorithm. But that turns out not to be completely true. Mr. Savage shared with me an e-mail message from a Google account executive to someone at another company who had run into the same kind of landing page problem as Sourcetool.
"The Google account executive wrote back to say that she had looked at the site and found that 'there seems to be a wealth of valuable information on the site.' Consequently, her team overruled the algorithm."
A number of high profile sites, including moneysupermarket.com, confused.com and gocompare.com have also been penalised, suffering disappearances from a couple of days to several weeks, since 2006. Sites are often penalised for perfectly valid reasons - for example, for using paid links and reviews to boost their Google rankings for competitive keywords - and usually when a site's ranking goes into freefall, its operator is widely assumed to be up to no good.
Google won't talk about it, the companies penalised won't talk about it, and it's very seldom that - as in the case of Foundem - the victim goes public and challenges Google to explain and justify its actions. And this tends to reinforce the outside world's view of Google's opinion as perfect - if Google's actions aren't publicly challenged, then Google's actions must have been right, right?
Follow the money
Several Media Corp sites, including gambling.com and www.creditcardexpert.co.uk/, had penalties imposed in October 2007, but were reprieved just last month, two years later. Announcing the lifting of the penalties, Media Corp CEO Justin Drummond commented: "The removal of the Google penalty is a hugely significant event for Media Corp and should sharply increase the revenues derived from these two websites." The effect of the penalty, the company said, had "significantly reduced inbound visitor traffic from Google which, in turn, adversely impacted revenues on these websites".
The Media Corp episode raises some interesting questions about the lack of transparency in Google's processes. Media Corp bought gambling.com for £11m in 2005, and Google's penalty will clearly have damaged the value of the site. In the wake of the announcement, however, Media Corp shares rose 25 per cent.
If it is the case that a level playing field algorithm imposes the penalties, then the scope for insider trading is limited. But as humans are involved in the discussion and implementation of the whitelisting process, one day there will clearly be a need for Google to demonstrate to financial authorities that its systems cannot be used to manipulate stock prices.
We queried this with Google, but were merely referred again to the published "guidelines" for search and for AdWords.
Media Corp did not respond to The Register's questions regarding the steps it took to have the penalties removed. An Evening Standard report, however, had Drummond blaming either a malicious rival or a "bug in the technology" (which it clearly was not), and said that the problem had been sorted out with the help of a consultancy firm appointed a few weeks previously. It's not clear what it was that this firm did to help turn the situation around, but it could not have been SEO, and The Register understands that the firm was not an SEO specialist.
Alongside the long exiles there are numerous cases of swift reinstatements. These, Raff argues, indicate that there is a fast whitelisting process available for high profile sites. As we've seen, there clearly is a manual whitelisting process for search, and - for price comparison sites at least - this appears to involve a certain amount of human value judgement as to what does and does not constitute 'added value'.
One can also reasonably presume that the response from Google support will be markedly different for a huge beast like Amazon and a small startup - this does not require the existence of some controlling intelligence intent on favouring the big boys, it's just the way of the world. The playing field will never be entirely even, but it might at least be a little more transparent.
He who owns the Googlejuice makes the rules
We asked Google: "For AdWords, is there a formal, documented reconsideration appeals process, and how are they dealt with? How long do they ordinarily take? Is any information given to the appealing party as to why their site has been penalised, and what steps they might take in order to change the assessment? Is there any such process for natural search?" Google declined to respond.

Shopping with Google
The lack of transparency becomes more of an issue when Google's own services are considered. Google operates its own price comparison service, and since 2007 has been giving the results for this prominent positions in product-related search results. Within the past few weeks Google has also been testing new advertising formats, including putting prices and product pictures alongside product listings in its Sponsored Links sidebar. This, you might think, falls foul of the company's own guidelines and must surely impact on the, er, quality of Google's landing page.
And recently, Google announced "AdWords Comparison Ads" - Google's very own comparison shopping system, piloted initially in conjunction with a number of companies in the US mortgage and loans market.
Asked about the positioning of its own products on search results pages and in AdWords, Google referred us to this blog entry, which states that "our ads are created and managed under the exact same guidelines, principles, practices and algorithms as the ads of any other advertiser. Likewise, we use the very same tools and account interface." Google, of course, does have rather a lot of money that it can pay itself for AdWords advertising...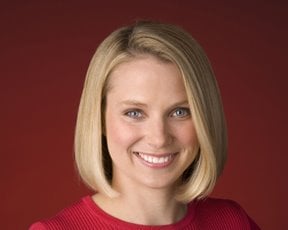 Style guru Marissa Meyer
Google's spokesman explained the "Shopping results" positioning (illustrated above) as being connected to Google Universal Search. This, the brainchild of Search Products VP Marissa Meyer is intended to "integrate the vast amounts of information available into one simple set of search results". According to the spokesman: "Universal Search features are triggered when the aggregate behaviour of millions of previous visitors suggests that non-web-page content will be useful to a given query. For [TFT monitor] searches, that may be shopping results, but for other queries it could be different: search for [Martin Luther King Jr] and you'll get images, videos and books."
So if we have that right, the link to Google Products is not stuck into the middle of a search results page at the behest of a human, but is there because of the aggregate behaviour of millions of users, with Google just trying to get them to the solution they desire faster. And frequently, people searching for 'TFT monitor' will be looking to comparison shop TFT monitors - so yes, this is probably what most of them want.
By happy coincidence, clicking on the "Shopping results" link gets you here, where the aggregate behaviour of millions of users is forcing Google to compete with Amazon.
The Google Products service, incidentally, does a whole lot more than electronics. Ever seen any of these babies on Amazon? It doesn't do airline tickets yet, but given that looking for airline tickets is common behaviour among millions of Google users, it's surely only a matter of time.
Musical explanations
Google Universal Search is effectively a collection of results from the company's own vertical search products. Fortunately, Google's rules seem to have changed as Google's own comparison shopping efforts have stepped up a gear. The explicit reference to shopping comparison and travel aggregator sites as sinks of badness was modded slightly a few weeks ago. Until early October it said this:

But now the badness is confined to: "Poor comparison shopping or travel sites whose primary purpose is to send users to other shopping/travel comparison sites, rather than to provide useful content or additional search functionality."
Well, we hope it still says that, anyway. Check out the AdWords blog, however, and you can still find a 2007 posting quoting the old version.
Note that the previous version did not accept the possibility that there could exist 'good' shopping comparison and travel aggregator sites, thus presenting a problem for Kelkoo or even Amazon (which is not exactly a shopping comparison site, but which is certainly used for comparison shopping), and Google's own nascent services, including mortgage comparison and the "other search verticals, possibly including a travel booking service", which Google was reported to be planning as follow-ups to last month's Google OneBox launch.
Google explains the favourable positioning of its own Google Products service
The algorithms versus protected free speech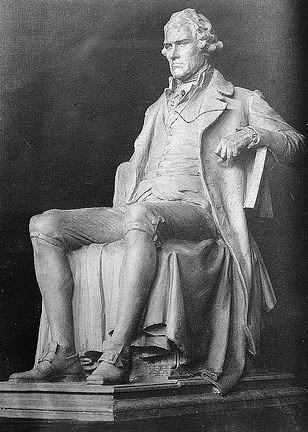 Photo: Library of Congress
Google's opinions on what is and is not 'quality' are clearly changeable, but they're also debatable - you might wonder what the point of providing added value content and services is, in certain circumstances. If, say, you're looking for the absolutely cheapest flight to New York, then you're going to want a really good flight comparison site. If a site provides you with that cheapest flight quickly and easily, what is it that it has done that merits Google search penalties?
Compare such a hypothetical site with an equally hypothetical travel site which offers a range of travel-related services plus city guides, hotel and restaurant reviews. This is a perfectly legitimate business model designed to induce users to hang around and buy more stuff, just like Amazon - but it's not necessarily 'better' than a site that performs a single service, and only a single service, very well.
In Raff's view: "Publicly, Google often emphasises the value of original content while rarely acknowledging the value of service. This is a convenient line for Google — first, because Google requires third party content to hang its ads on, and second, because it helps to foster the view that rival search services have little innate value."
Even if you don't agree with her on how convenient it is for Google to value (somebody else's) original content and discount the importance of service, there is an argument that its doing both of these things is based not on machine intelligence, but very human prejudice.
The general impression that Google's search results are entirely automated and objective extends to people thinking they're ranked by how true they are. An aura of saintly impartiality is certainly helpful in the Department of Definitely Not Evil, and Google's own execs reinforce the 'untouched by human hand' legend, even as Google's own explanatory statements shift beneath them, and Google's own lawyers contradict them.
Last year, for example, Udi Manber, Google VP for Search Quality, told Popular Mechanics: "At Google we do not manually change search results... we have to find what weakness in the algorithm caused [an unsatisfactory] result and find a general solution to that, evaluate whether a general solution really works and if it's better, and then launch a general solution. That makes the process slower, but it puts a lot more discipline on us and makes it more unbiased."
And later that year, Google Fellow Amit Singhal stressed "no manual intervention... We are using all this human contribution through our algorithms. The final ordering of the results is decided by our algorithms using the contributions of the greater Internet community, not manually by us.
"We believe that the subjective judgment of any individual is, well ... subjective, and information distilled by our algorithms from the vast amount of human knowledge encoded in the web pages and their links is better than individual subjectivity."
Neither of these statements is untrue as such, but they are grossly misleading. Google has argued (in response to Searchking's 2002 action) that its page rankings are its "view or opinion", protected by constitutional provisions regarding free speech.
Defending against Kinderstart in 2006, Google's lawyers argued that "PageRank constitutes Google's subjective opinion concerning the relative importance of a website", and explained further: "Even if PageRank were entirely determined by an algorithm, which it is not, the creation of that algorithm would reflect the Google programmers' subjective assessment of the factors that lend to a website's relative significance and the weight to be accorded each factor... Google's PageRank of a website often differs from the rankings assigned by other search engines, which would not be the case if a ranking were an objective fact." (Our emphasis. See Google's response to Kinderstart).
So although Google's spokesman won't comment on whether Google's results are 'right', or whether they're just the company's opinion, Google's lawyers point to differences in ranking from one search engine to another as proof that they are opinion.
Of the two Googlers quoted above, Manber is the more enlightening. Singhal tells us that it's all down to the algorithm, while Manber states that Google has as a matter of policy determined that direct manual changes are not possible, which forces general solutions to be developed via algorithms which - the lawyers inform us - are manipulated by humans.
Singhal's reference to "information distilled by our algorithms from the vast amount of human knowledge..." seems particularly dubious against this backdrop. And as we've already seen that direct manual changes are possible via whitelisting, we must presume Manber is talking about the ideal rather than the actuality.
Objective measurement? Did we say that?
In feeding the legend of the algorithm the execs are only the front end. In 2006 after Google's Kinderstart defence had argued that rankings were Google's subjective opinion, the Google Technology Overview said (contemporary eye-witness here): "PageRank performs an objective measurement of the importance of web pages by solving an equation of more than 500 million variables and 2 billion terms.
"PageRank also considers the importance of each page that casts a vote, as votes from some pages are considered to have greater value, thus giving the linked page greater value. Important pages receive a higher PageRank and appear at the top of the search results. Google's technology uses the collective intelligence of the web to determine a page's importance. There is no human involvement or manipulation of results, which is why users have come to trust Google as a source of objective information untainted by paid placement." (Our emphasis.)
The page was changed in May 2007, and now reads: "PageRank reflects our view of the importance of web pages by considering more than 500 million variables and 2 billion terms. Pages that we believe are important pages receive a higher PageRank and are more likely to appear at the top of the search results.
"PageRank also considers the importance of each page that casts a vote, as votes from some pages are considered to have greater value, thus giving the linked page greater value. We have always taken a pragmatic approach to help improve search quality and create useful products, and our technology uses the collective intelligence of the web to determine a page's importance."
One must surely conclude that Google itself no longer believes PageRank is an "objective measurement", for it is now merely "our view", and "pragmatic approach" could mean (or allow) almost anything. Also gone are the commitment that "Important pages receive a higher PageRank and appear at the top of search results" (which is a worry), the total lack of human involvement, and humanity's blind faith in Google as a source of objective information.
All in all, an impressive piece of self-flagellation. Apart, that is, from the stuff about the technology using the collective intelligence of the web - the unwary might take this to mean that Google is still the product of a God Machine unsullied by human fallibility.
Similarly, where this page now says a site's ranking "relies heavily on computer algorithms", it previously said it was "automatically determined by computer algorithms." The results from the particular search referred to on this page do seem to have changed markedly since it was first introduced, and it's possibly also worth noting that the wording: "The only sites we omit are those we are legally compelled to remove or those maliciously attempting to manipulate our results", noted by The Reg in 2004, seems to have disappeared.
We suggested to Google's spokesman that these various changes could be taken to mean that "there is now human involvement and manipulation of results, that Pagerank in simply Google's editorial view, and that Google omits sites as and when it chooses, for reasons of its own choosing." Asked to confirm or deny this, he responded: "a site's ranking in Google's search results relies heavily on computer algorithms using thousands of factors to calculate a page's relevance to a given query...[but]...we will remove pages from our results if we believe the page (or its site) violates our Webmaster Guidelines, if we believe we are required to do so by law, or at the request of the webmaster who is responsible for the page."
Redmond Building 666 - where MS went wrong
Google rankings and the company's ever-evolving explanations of them are clearly self-serving. But how much of this is happy coincidence, and how much dictated by corporate agenda?
It seems unlikely, considering the awful example of Microsoft, that Google execs would deliberately set out to suppress competing services and technologies, and while Microsoft at least had the defence that it was a commercial company competing with rivals, Google's business is dependent on it maintaining at least a general impression of impartiality. If its execs start snarling "knife the baby", it's dead. Or as Google CEO Eric Schmidt put it recently, in a frankly bizarre quote: "If we went into a room and were exposed to evil light and came out and announced evil strategies, we would be destroyed. The trust would be destroyed... We have not yet found the evil room on our campus."
The notion of evil as some kind of force that is beamed at you by aliens, as opposed to something that grows within yourself - or your company - is a curious one. But consider instead how the hive mind, running a company that is by (its own) definition not evil, might do an equivalent job.
If you're absolutely certain that your company is a force for good, then by extension you're going to think everything your company does is good too. If your company is deciding what constitutes a quality website or service, then obviously your company's websites and services are going to be quality ones, right? And if you believe, however erroneously, that the rankings and weighting your company assigns to sites and services are generated by entirely impartial algorithms, then when people get in touch with you to complain about those rankings and weightings, you're going to be unshakably convinced that you're right and they're wrong.
Most Google staff probably do believe this, just as most of the users do. Add to this the fact that at a superficial level it can be quite difficult for a human to distinguish between genuine businesses, scams and quick and dirty travel aggregators and comparison sites. Spend a little while checking and a human most likely could figure out the genuine ones, but hey, you've got thousands of scam sites to deal with, thousands of people bitching at you about their rankings, and you've got perfect algorithms doing all the heavy lifting for you anyway, right? Think IT support departments, but for search. Try reinstalling your site, then call us back if that doesn't fix it.
And while the documentation may have changed, Google's High Command still pitches the legend of the magic algorithm inside the black box that's going to solve all your problems. Eric Schmidt, for example, envisages Google eventually providing a single, perfect answer to your question: "We'll get to the point – the long-term goal is to be able to give you one answer, which is exactly the right answer over time.... And what I'd like to do is to get to the point where we could read his site and then summarize what it says, and answer the question..."
Surrender to the machine, it knows best
So in the world he's describing, Google is in a continuing quest for machine perfection. There's no view or opinion here, just great code that gets ever closer to perfection. And he's been at it for a long time too. "I keep asking for a product called Serendipity. This product would have access to everything ever written or recorded, know everything the user ever worked on and saved to his or her personal hard drive, and know a whole lot about the user's tastes, friends and predilections."
Google will know everything about everything - including you - so it will know what you want, even if you don't know you want it. Just give in - you know it makes sense.
But what if we're not on the road to perfection? Schmidt's visions, and those of other Google execs, are arguably more relevant to what Google was rather than to what it is now. The search examples they give tend to be about verifiable facts (eg "what percentage of Americans have [sic] passports?"), whereas now a lot of what Google is about is assessing the worth of, and operating its own, services. Separating the good ones from the duds and the scams involves setting up hurdles that are more a matter of personal taste than verifiable fact, and in the absence of a perfect algorithm that zaps the bad guys and leaves the good ones intact, Google is going to need humans to whitelist an increasingly large number of sites.
Alongside this, as Google drives further towards its Universal Search goals, it will more and more find itself organising results that are about shopping and services, and Google Products and AdWords Comparison Ads will come more and more into the foreground, grinding up against the web stores and service vendors who're already trying to deliver the stuff consumers want out of the Internet.
Which will make it even more important that Google has a transparent and speedy appeals process; but will also make it even more obvious, to a lot more people, that there's a lot more human involvement in the magic algorithms than people thought.
And the algorithms? Where does that leave them? Consider the possibility that they're not actually getting better, that maybe they're slowly being overwhelmed. It nearly happened once before. ®