Original URL: https://www.theregister.co.uk/2009/11/05/pirate_seats_double/
Pirates get extra seat in Euro Parliament
22-year old Swedish woman goes to Brussels
Posted in Policy, 5th November 2009 10:16 GMT
Now that the Lisbon Treaty has been ratified by Czech President Vaclav Klaus, the European Parliament gets an extra 18 members, and one of those will be from Sweden's Pirate Party.
Currently there are 736 Members of the European Parliament, this will temporarily go up to 754, because Germany, which is losing three seats, keeps those seats until the end of the present term. Then it reverts to 751 members.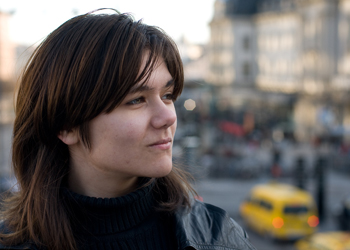 Amelia Andersdotter - She can shiver my timbers anytime etc.
From 1 December Amelia Andersdotter will be Europe's youngest MEP - she was born in August 1987 - and will become the Pirate Party's second MEP.
Her website says:
My political ambitions include a thorough revision and change of the copyright legislation, a complete removal of the patent system and a more balanced approach to security, safety and the market versus privacy, where the latter in particular needs to be taken much more into consideration.
The Pirate Party got just over seven per cent of Swedish votes.
Andersotter has been involved with Ung Pirat - the party's youth wing - since 2006.
Her website is here. ®