Original URL: https://www.theregister.co.uk/2009/11/05/olympus_ep2/
Olympus intros E-P1's successor
Second-gen Micro Two-Thirds camera announced
Posted in Personal Tech, 5th November 2009 15:08 GMT
Olympus has launched the follow-up to first Micro Four-Thirds format camera, the E-P1, called, unsurprisingly, the E-P2.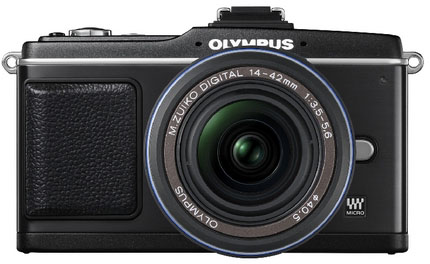 The E-P2 is Olympus' second go at Micro Four-Thirds tech
Both models share the same 12.3Mp sensor, but E-P2 buyers will be rewarded with a port that'll take an electronic viewfinder or an external microphone, Olympus said.
The E-P2 also boasts an AF tracking option and remote slideshow control feature used when hooked in to an HDMI connection. The shooter can also record up to seven minute's worth of AVI-format footage at 1280 x 720p and 30fps, Olympus added.
If you're into art-farty photos, then Olympus' inclusion of two additional art filters – Diorama and Cross Process – will supposedly allow "for even more creativity and image enhancement" in your E-P2 photos.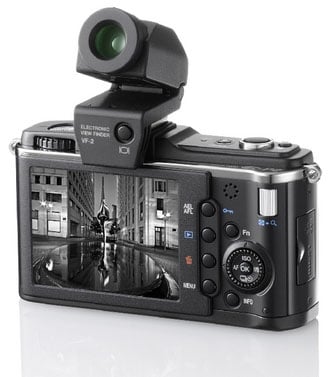 The E-P2 adds a port for a leccy viewfinder or external mic
Elsewhere, very little else has changed. The E-P2 still has a top ISO sensitivity of 6400 and a 3in LCD viewfinder, just like the E-P1.
Olympus' E-P2 will be available in the UK in January 2010, priced at £850 ($1403/€947). ®