Original URL: http://www.theregister.co.uk/2009/11/05/asus_3d/
Asus ups ante on Acer with two 3D laptops
Gamers targeted
Posted in Personal Tech, 5th November 2009 09:02 GMT
Watch out, Acer. Rival PC manufacturer Asus has crafted not one, but two laptops with 3D displays, both designed to tempt gamers and film fans into parting with their cash.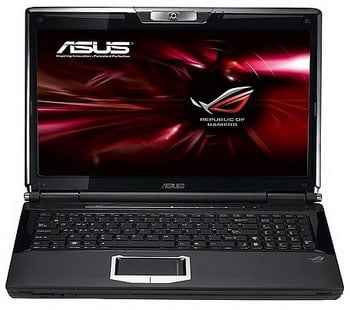 Asus' G51J3D: one of two 3D laptops the firm will launch over coming months
Both models sit within Asus' G series of gaming-focused laptops and come in two flavours: the 15.6in G51J3D and the 17.3in G72GX.
Most of the larger model's specs are still under tight security at Asus' Taiwanese headquarters, but Asus has been good enough to tell Register Hardware that the smaller machine uses Nvidia's GeForce GTX160M graphics chip with 1GB of dedicated DDR 3 video memory.
It's probably safe to assume that the G72GX does too.
During a G51J3D demo yesterday, we were blown away by the machine's 3D capabilities and saw for ourselves how its depth, 120Hz refresh rate and overall 3D performance put the machine way ahead of Acer's 3D offering – previewed here.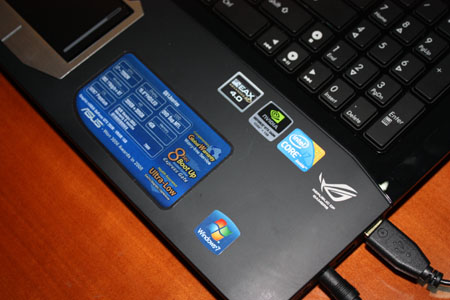 GeForce graphics and Core i7 inside
While Acer's machine relies on polarising glasses, Asus' uses active-shutter specs because, the firm said, the technology is better suited to coping with the 1080p resolution available.
Active-shutter glasses also mean that up to 15 people can sit around the G51J3D and watch a 3D film without the viewing angle causing problems, Asus added. But the firm will only ship one pair of specs with the machine.
When not soaking up 3D films and games, Intel's Core i7 provides the processing power. You will also have a 4GB memory to play with and two 320GB HDDs.
Asus will launch the G51J3D next month, and then the G72GX during Q2 2010. UK prices haven't been confirmed yet. ®