Original URL: https://www.theregister.co.uk/2009/11/03/street_view_pursuit/
Reg hack pursues Street View spymobile
Orwellian black Opel flees from chance encounter in rural Spain
Posted in Bootnotes, 3rd November 2009 15:21 GMT
You know how it is: you pop out in the morning to buy some milk and before you know it you've been recorded for posterity by a prowling spymobile from Google's Street View.
Well, that's what happens in the big city, at least, but it's the last thing this Spanish rural hack expected when he nipped to the shops this morning to grab a couple of tubes of anti-worm paste for the donkeys.
Yup, it's evident that nowhere is safe from the Great Satan of Mountain View's all-seeing eye, and I was clocked in Barco de Avila, known in these parts as "The Centre of the Universe" because it's the only place you can get bread on a Sunday.
The Orwellian black Opel was travelling south-west on the N-110, in the direction of Extremadura. I managed to catch up with it as it was making its way out of town, round about here (.kmz)...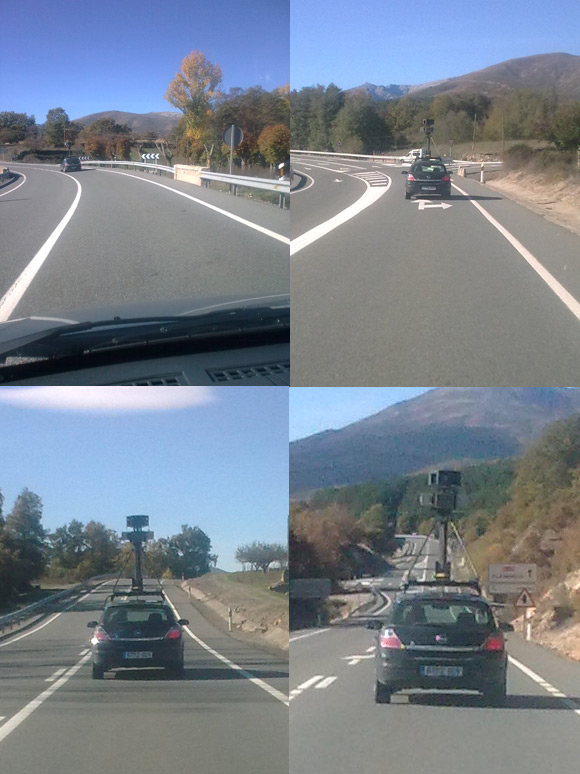 After around 10km, the Google operative started to show signs of nervousness as he made the climb towards the Puerto de Tornavacas here (.kmz):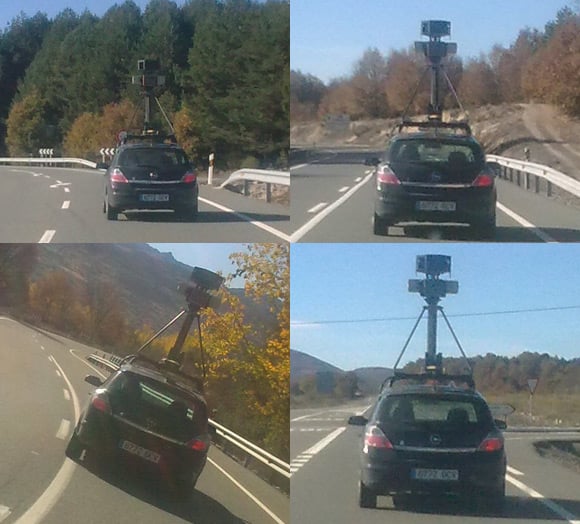 I decided the best plan was to overtake and cut him off at the pass, so to speak, being the best place to park up and snap him as he attempted to cross the provincial line to safety: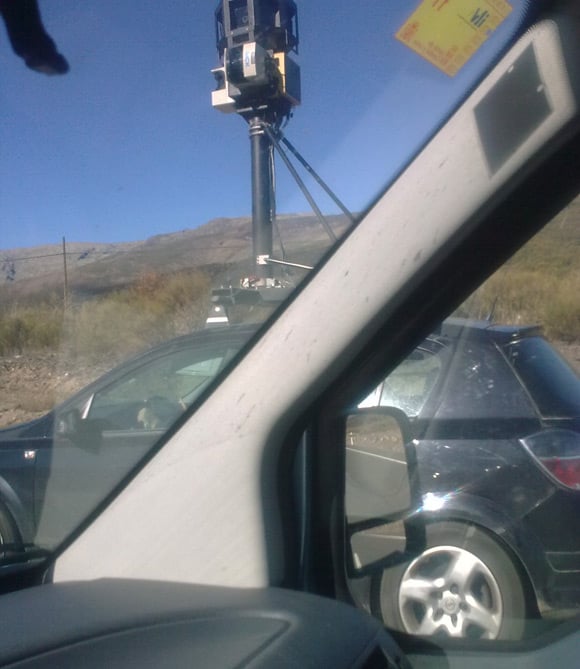 Sadly, he'd clocked me, and no sooner did I get the above last glimpse of him that he did a swift U-turn and disappeared off the main road. There's no doubt that as we speak he's concealed his vehicle in a hay barn somewhere close by and is desperately requesting an emergency airlift before the locals find him and bore him to death moaning about the weather and the lamentable state of local agriculture. I wish him well.
Of course, this latest dramatic sighting has been added to our terrific Google Maps Street View spymobile mashup, along with a few new UK spots for your viewing pleasure. Thanks to all the eagle-eyed contributors who have so far attracted almost one million hits on the map:
View the Map (opens in a new window)
®