Original URL: http://www.theregister.co.uk/2009/11/03/review_mobile_phone_sony_ericsson_s312/
Sony Ericsson S312
Cut-price Cyber-shot?
Posted in Personal Tech, 3rd November 2009 08:02 GMT
Review Sony Ericsson tends to get the most publicity from its Cyber-shot cameraphones and Walkman music phones. Not unusual, that, but the company also has a large array of mid-range and lower end mobiles. A case in point: the S312. At £100 Sim-free or £69 from T-Mobile on pay-as-you-go, it fits right into that lower price bracket.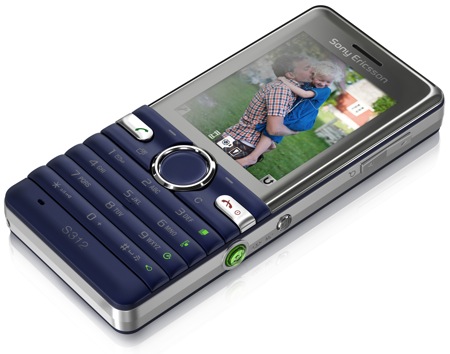 Sony Ericsson's S312: ribbed for extra pleasure?
The S312 makes no pretensions to be a Cyber-shot. But despite being pitched as a bit of an all rounder, there is a greater emphasis on the camera than you might expect from a low-cost voice-centric mobile.
To that end, it does steal a clever camera idea from its higher end siblings. Hit the small round green button on the right side of the phone and you are into the camera software. Obviously, that's nothing new. But when you are in camera mode the 3, 6, 9 and # keys double up as camera and video shooting shortcuts, small icons to the far right of the key area reminding you of their functions.
With the camera app running, they can be used to switch shooting mode to multi-shot, change the white balance settings, set the self timer and activate the camera flash, which is more of a light, really, staying on or off until you decide otherwise. In video mode, they let you fix the video duration, turn the mike on and off, change save locations - switching between phone and Memory Stick Micro storage space - and, again, use the light.
They make for easy access to a subset of the camera features, all of which are fairly quick to get around thanks to Sony Ericsson's intuitive menu system.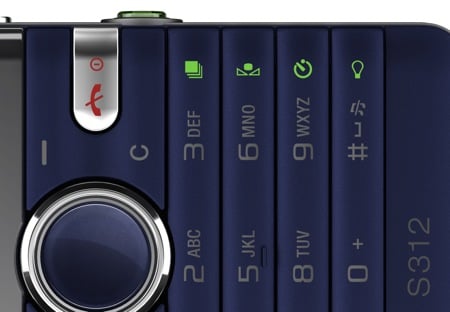 The camera key (top) works alongside function buttons
On the downside, you can only use the side key to start the camera software running when your at the home screen, not when you're running an application. Point-and-shoots points lost for that.
The same goes for the video shooting key which sits next to the camera button on the right edge of the phone. It only works when you are viewing the S312's main screen. Video is shot at 176 x 144, is blurry and the digital zoom motion is jerky whether you view the resulting video on the phone or on a PC.

There's a separate key for the video app
As to the quality of still shots from the 2Mp camera, it's mixed. Outdoors, when there is a lot of vivid colour to be snapped, the camera does reasonably well. The yellow flowers are good for colour reproduction. On the other hand, shooting landscapes and wide-view scenes produces weaker colour reproduction was not so hot, though detailing was quite good.
Indoors, with the camera's settings as default and without using the flash - to replicate quick point-and-snap type shots - the camera did well though not surprisingly images got worse as ambient light degraded. The flash will only be of benefit for close-up shooting in such conditions. And there's a little bit of shutter lag so you need to hold steady as you shoot.
Photos can be shared online by choosing 'Blog this' from the camera software or from the camera album app. The album has some tools for improving shots, including Photo Fix which adjusts the light balance and contrast. We found they were quite effective but not reason not to have to better camera hardware to begin with.
You can use the camera light as a torch, but the application is hidden away in the Organiser folder so it takes a few button presses to get to it. It's actually easier to go to the camera app or enter video mode and hit the shortcut on the hash key.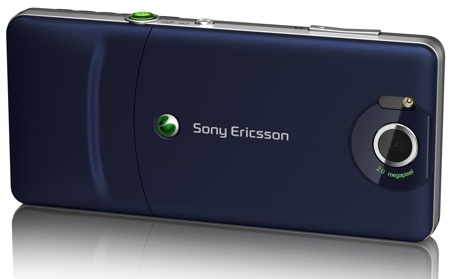 The camera's flash also works as a torch
This is a nice phone to handle. It's a pocket friendly 100 x 46 x 12.5mm, and weighs only 80g. But the build materials are plastic throughout and on our grey/silver model, the paint job looked cheap.
Sample Shots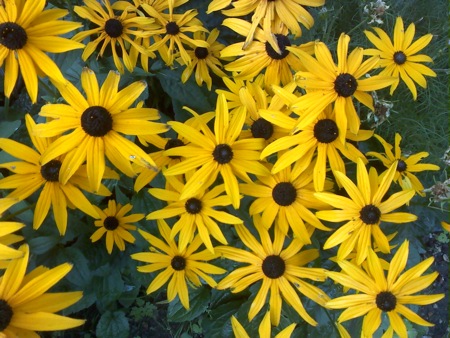 Click for full-size photo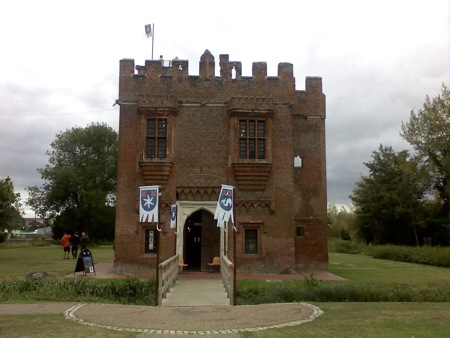 Click for full-size photo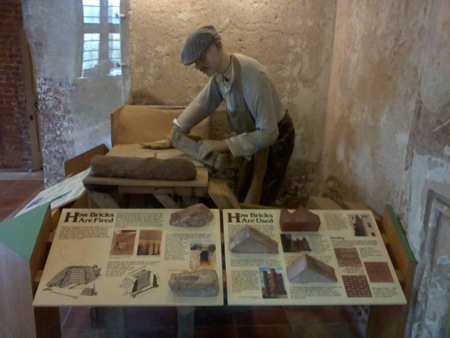 Click for full-size photo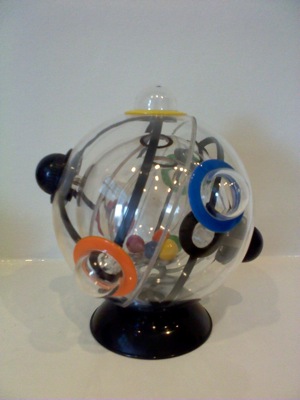 Click for full-size photo
The numberpad is ribbed, presumably to help you hit the keys accurately. We certainly had no trouble hitting they keys we were after, but the larger-fingered may find the pad a tad cramped.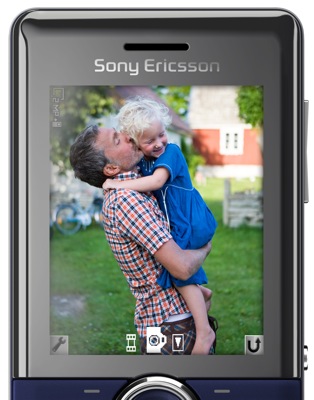 The display is small - and bordered with a mirror-like bezel
The screen is obviously a place where Sony Ericsson has cut costs. It lies in a chrome-like frame that takes up half the handset's height and doubles up as a mirror for those that like to preen.
At 2in and 176 x 220 in size, its fine for viewing incoming and outgoing texts, but long emails are a chore to read and browsing the web an agony. Sony Ericsson has nonetheless equipped the S312 with Openwave as the default browser but even if you can cope with the tiny screen, the phone's dual-band GSM/GPRS/Edge connectivity makes for slow surfing.
If you delve into the Organiser folder and then the Applications folder, you'll find Opera Mini. It's a better browser than OpenWave, but doesn't really compensate for the S312's deficiencies in the mobile web front.
Sony Ericsson's standard proprietary headset connector really drags its handsets down. Sticking out of the side of handsets it makes the good lookers seem like they've grown a canker. Here, as elsewhere, it's a pocket-snagging protrusion that Sony Ericsson needs to banish from all its handsets ASAP.
Our review sample didn't come with a headset so we can't comment on its sound quality. We can say the loudspeaker is indeed loud but also very tinny and will be sure to annoy the elderly on public transport. The equaliser offers raised bass and treble levels as well as all the standard EQ pre-sets - including the intriguing "Old Time" - all of which had a discernible effect through the loudspeaker. You can fiddle with the EQ settings manually too. There's also a stereo widening setting for those of you blessed with a headset.

Please get rid of your proprietary connector, Sony Ericsson
The FM radio has 19 presets and RDS but won't autotune so you have to save stations manually when you find ones you like.
The S312's battery life is rated by Sony Ericsson as being good for up to eight hours of talk time or 400 hours on standby. We found the 930mAh battery kept the phone going for two days if we were sparing with music playback, but a daily battery boost might be in order if you listen to a lot of music, especially if you do so with Bluetooth A2DP headphones. A slightly different take on battery life, the phone managed to play music from a full charge for seven and a quarter hours.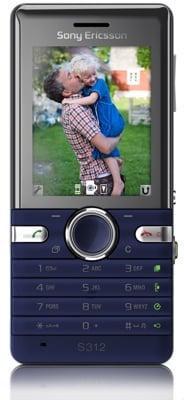 Not short of competition
Sony Ericsson hasn't primed the S312 with much memory. The official specs say the handset has 15MB, and fresh out of the box ours had 14.4MB free.
Investment in a Memory Stick Micro card is imperative if you want to have a decent amount of music on board or and to take photos indiscriminately. Call quality was fine. We had no problems making calls and could hear the folk at the other end of the line loud and clear.
There is a fair range of other software on board that we've not mentioned in detail. Track ID, sound recording, a trio of games - Nitro Street Racing, Guitar Rock Tour and Sudoku - a single alarm, calendar, tasks manager, timer, stopwatch, calculator and a unit converter. In short, no shortage of regular-use features.
Verdict
If you want a low-cost PAYG phone, the Sony Ericsson S312 isn't bad. But there are plenty of alternatives to choose from, and there's nothing that makes this one stand out from the crowd. ®
More Phone Reviews...

LG Chocolate
BL40

Samsung
Tocco
Lite

LG GD910

Sony Ericsson
C903