Original URL: https://www.theregister.co.uk/2009/11/03/creative_back_with_media_tablet/
Creative back on Apple's case with iPad-style media tablet
E-book readers? PMPs? Pah! says firm
Posted in Personal Tech, 3rd November 2009 11:01 GMT
Creative Labs, one-time maker of major iPod challengers, is to take on Apple again - if the Mac maker releases its eagerly anticipated 'iPad' tablet, that is.
Creative has just held its latest AGM. At the event, Willie Png, the company's head of strategy, revealed that Creative will shortly enter the e-book reader market, Creative Zen fansite EpiZenTer reports.
Cocking a snook at Amzon's Kindle and similar e-book readers from Sony, Png said punters will be able to use Creative's offering to watch videos, view photos and listen to music as well as read books.
The device, dubbed the MediaBook, is likely to appear on Creative's Singaporean home turf first. Png said the company was already talking to local content providers - much as Apple has been rumoured to be talking to book and periodical publishers in the US.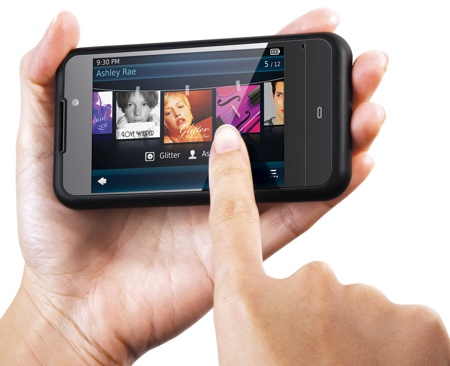 Zii Egg: could this reference PMP's insides form the basis for MediaBook?
All this largely pre-supposes a colour screen, with its inevitable impact on battery life. Do consumers, many of whom already own PMPs or phones that do the same job, want their e-book readers to absorb that functionality?
We'd argue that one of the appeals of the Sony's Reader series, Kindle, Interead's Cool-er, Bookeen's CyBook and others is their long, long battery life. It allows you to leave the device on the shelf and be fairly certain that when you eventually pick it up again it will still contain sufficient charge to let you do some reading. That won't be the case with colour screens and full-on media playback.
All this comes as another part of Creative's business, Zii Labs - the company formerly known as 3D Labs - touted its ARM-based ZMS-05 media processor system-on-a-chip support for the Android OS, though it offers an operating system of its own, Plazma, also based on Linux.
Zii recently unwrapped Egg, its ZMS-05-based PMP-style reference platform. While Egg doesn't exactly sport what you'd call a e-book reader design, its innards could very easily form the basis for what Creative has in mind. It has Wi-Fi, GPS, Bluetooth and a host of useful media tablet stuff.
Using the ZMS-05, Egg provides 1080p decoding with the promise of a high level of power conservation. Software and hardware power management include dynamic clock and voltage scaling, independent power-down regions, multiple clock domains and gating, and suspend to RAM, Zii says.
Png said the MediaBook will sport a touchscreen, to text-to-speech and use SDHC memory card storage - all features enabled by the ZMS-05 and Egg. ®