Original URL: https://www.theregister.co.uk/2009/11/02/olympics_ticket_scams/
Olympic ticket scams already starting, says top e-cop
Beijing Games was proof of concept
Posted in Policy, 2nd November 2009 10:02 GMT
Organised criminal gangs are snapping up domain names, ready to launch rip-off ticket sites for the 2012 Olympic Games.
Deputy Assistant Commissioner Janet Williams, the national lead on e-crime for the Association of Chief Police Officers (ACPO), said specialist officers are seeing precursor activity they believe is from serious organised criminals. "They're looking at buying domain names, which we are monitoring," she told the Register.
The scamming model is expected to follow the ones used at the Beijing Olympics and adopted by a ring of 100 websites selling football tickets illegally, and which were shut down in an operation run by detectives from the Metropolitan Police Service's Police Central e-crime Unit (PCeU). "One of the real reasons we were interested in looking at the football scam was we thought there was a real possibility that a similar sort of methodology could be used on a larger scale for the Olympics," says Williams.
Operation Phyllite took out about 100 websites which claimed to be selling tickets for Premier League football matches and FIFA matches in the UK. Fans got either fake tickets or nothing at all. The operation was the result of co-operation between the PCeU, the Premier League, FIFA and various ISPs.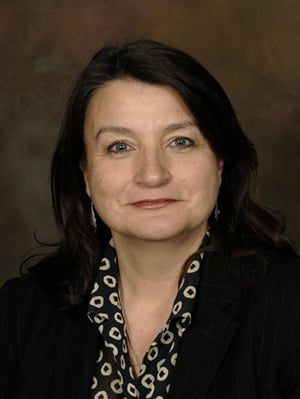 DAC Janet Williams
Some of the organised gangs readying themselves for 2012 are already known to Williams. She declines to say if this is through previous technology related crimes or traditional organised crime activity. "I'll just say that intelligence-wise we're aware of them," she says.
Williams has already put a business case to the Home Office to beef up the PCeU in readiness for handling the threats it anticipates in the run-up to and during the 2012 Olympic Games.
She says that running Operation Phyllite meant showing "we could work across jurisdictions, and establish really good working relationships with the domain owners, in order that we could do some preventative work with them. Also, we could get our antennae up in time, and get a real understanding of what was going on online. For us it was precursor activity to the Olympics."
Williams works in the Metropolitan Police's Specialist Crime Directorate. She has been Detective Chief Inspector and Senior Investigating Officer in the Metropolitan Police's Anti-Terrorist Branch. Currently she is also dealing with homicide, kidnap, child abuse, covert policing, corporate intelligence, corporate tasking, fraud, drugs, shootings and Operation Trident, the anti-gun crime initiative.
What she finds really concerning about e-crime is that often you don't actually know who you're dealing with. "Say you have a denial of service attack. You don't know if that's a guy on a beach in Brazil who's doing that because he can, or it's an organised criminal network who are bringing down a system in order to steal identities, and/or just test it for greater criminality for in six months' time, or something even more concerning.
"Is it something that a state has orchestrated? You don't know. You can only deal with what presents."
Williams and the PCeU have strong links with the Serious Organised Crime Agency, which has an international reach, and partnerships with the FBI and Europol.
"There's project work linking European policing on this issue," she says. "We're progressing, and we're only young. But we're starting to build those very strong relationships." (The PCeU has only been in full operation for less than a year.)
Williams believes that law enforcement is going to have to be less bureaucratic and faster moving to tackle e-crime. "The real gauntlet that e-crime hands to us is we're going to have to work in a different way. We're going to have to work faster and smarter. We're going to have to be able to jump across jurisdictions like they can, and that means changes in legislation, and changes in the way we do business.
"We've got some real challenges in bringing e-criminals to justice if they're working overseas. However, in terms of protecting this country, protecting our national infrastructure, protecting our financial sector – protecting, patching, and mitigating risk, we are very much ahead."
We'll have more from our interview with DAC Williams, focussing on technology forensics, soon. ®