Original URL: https://www.theregister.co.uk/2009/10/07/motion_gorilla_glass/
Gorilla Glass added to super-tough tablets
Well 'ard screen cover, apparently
Posted in Personal Tech, 7th October 2009 11:43 GMT
Motion Computing claims to have enhanced the durability of its ruggedised tablet PC screens by becoming the first firm to launch handheld PCs featuring the curiously named Gorilla Glass.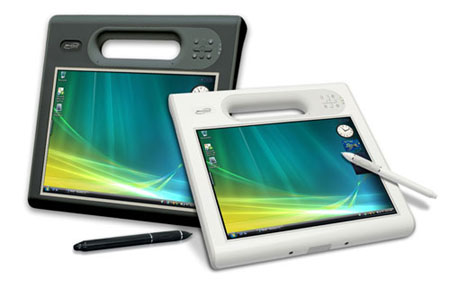 Motion Computing's F5 (left) and C5 tablets now feature tougher displays
The firm's C5 and F5 tablets – both of which have 10.4in screens – now ship with glass specially designed for use on rugged mobile devices. But why is Gorilla Glass so good?
We're no glaziers, but according to Gorilla Glass' manufacturer, Corning, the "alkali-aluminosilicate thin-sheet glass" has a superior composition that allows for a deeper layer of chemical strengthening than is possible with other chemically strengthened glass displays.
For example, a noticeable 8mm scratch on an ordinary tablet PC's display would only be visible under a microscope on its Gorilla Glass, Corning claimed.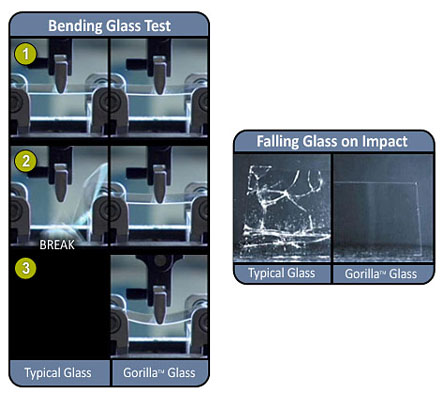 Gorilla Glass is more damage and scratch resistant than standard tablet PC glass
It also supposedly takes a greater-than-normal load to crack Gorilla Glass, Corning added.
Both the C5 and F5 are operated by a stylus – which the glass also protects against – and feature Intel Core 2 Duo processors, optional SSD storage and handy carry handles.
Motion's Gorilla Glass-equipped C5 and F5 tablets are both available now, with prices starting at $2199 (£1382/€1492). ®