Original URL: https://www.theregister.co.uk/2009/10/02/review_phone_samsung_gt_m8910_pixon12_cameraphone/
Samsung GT-M8910 Pixon 12 cameraphone
The world's first 12Mp phonecam, apparently
Posted in Personal Tech, 2nd October 2009 12:02 GMT
Review As digital camera manufacturers start to concentrate on quality rather than megapixels – reducing the count of the latter while enhancing the former – mobile phone makers still appear caught in the vortex of more-means-better. A case in point is the Samsung GT-M8910 Pixon 12, the first handset with a 12Mp camera – should we be impressed?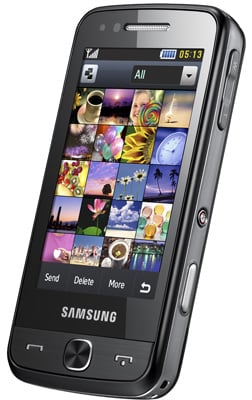 Photo call: Samsung's GT-M8910 Pixon 12
Well, actually, it isn't just about the megapixels for Samsung either. Yes 12Mp breaks new ground, but the feature set here is actually quite rounded in terms of what a mobile phone can offer, and you might be tempted even without taking the numbers game into account.
For example, the Pixon 12 has a Xenon flash. Hardly groundbreaking in itself but it does mean you get a better chance of producing good shots indoors in low light conditions. Furthermore, it has a separate light for video shooting.
The lens is covered, and when you press a right side mounted button it shoots off and the camera software launches. Both processes happen quickly enough for you to stand a chance of a quick point and shoot. A separate button handles focus and shooting, and it has a very positive action.
A Smart Auto mode adjusts camera settings according to conditions, giving you the best chance of getting a good shot. It worked quite well during testing. The bowl of fruit, for example, is a brighter, more vibrant image when shot using Smart Auto than it is on settings we chose as best for this scene.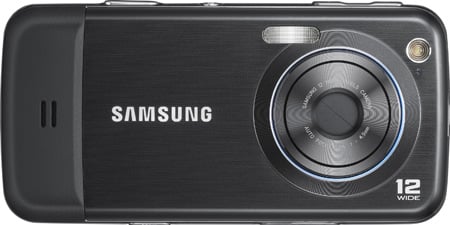 Like most compact cameras, the lens is protected when not in use
The camera boosts a lens equivalent to 28mm on a 35mm camera. It's a decent wide-angle choice and means you can get more in a shot. In use, we certainly noticed how much more was in the frame than we'd normally expect from a phone.
One of the other things Samsung is shouting about on the camera front is the Fast Shoot mode. This takes nine shots in very quick succession. Sadly the resolution is reduced to 640 x 480, which makes it fairly useless really. Video capture runs to 720 x 480 pixels and it made a good fist of that quite challenging moving image, the boiling kettle.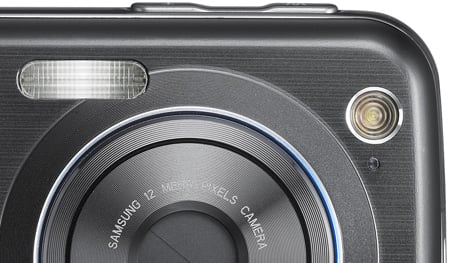 The Xenon flash gives it the edge for party snaps
The camera offers 5x digital zoom, and this is actually more useful than is often the case on cameraphones. There is degradation when you use zoom but you may be able to live with the results depending on what you are photographing and why you want the picture.
You can toy with photos on the phone itself using a fairly wide range of tools. Dynamic Canvas lets allows drawing directly onto photos and Photo Eraser lets you mark out an area of a picture that isn't exactly removed seamlessly, but looks a bit rough with bits missing. Editing done, you can upload directly to Facebook, Picasa, Flickr or Photobucket. And you can print too, either through a USB to PC connection or via Bluetooth.
Samsung has thought about the looks and handling of the Pixon 12 as a cameraphone. When viewed from the back the handset has a very camera-like look. There is a faux leather section on the bottom end of the chassis, which we suppose is meant to be some sort of grip, though in fact it would need to extend further up the chassis to be of great use.
The 480 x800 resolution, 3.1in active-matrix organic LED (AMOLED) touchscreen is bright, sharp and up there with the best of them. It's ideal for image viewing and a whole lot more. The media browser is rather well thought out. Twenty thumbnails are visible on screen at once, fingerpanning through full screen images is supported of course, and video is stored alongside images, so it is easy to find what you want from one central location.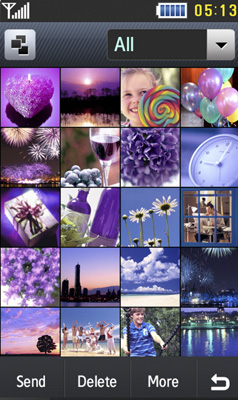 The screen displays 20 thumbnail images for swift gallery browsing
Other stuff going on with the camera includes object tracking. You can tap the screen to ensure that whatever object you want remains at the centre of focus and exposure settings. It works but you have to move the handset around quite slowly for the tracking to keep your object in sight. Smile and blink detection are also here, as is beauty shot which purports to adjust exposure to help make skin look good. All three are a bit gimmicky, and more useful is the range of scene and shooting modes.
So, while 12Mp might be overkill for any mobile phone, Samsung has come up with a gamut of easy to navigate photo features that, arguably, make this the best mobile phone camera currently available.

A front facing camera is included for video chats
Still on the audiovisual, we watched a few AVI movie trailers. While initially jerky, the handset only took a few second to get into its stride and play smoothly. The accelerometer comes in handy here, as elsewhere, pushing the screen into wide format for a better viewing experience. The speaker proved quite loud, albeit a little tinny, yet perfectly fine for short-term viewing. DivX fans will be pleased to note that this playback is 'certified' to a maximum 320 x 240 resolution.
Apart from its S8000 Jet, Samsung, once again, shoots itself in the foot by using micro-USB for the headset connector. Still, at least this time around there is a 3.5mm connector just past the microphone so you can use your own headphones or a Bluetooth headset.
Our review sample didn't have Samsung's headset included, but using our own headset the sound quality was good enough. There are plenty of equaliser presets to fiddle with. An RDS FM radio with oodles of presets and a recording facility helps the audio capability along. It also has a front camera for video calling.
There is 150MB of built in memory and a micro SD card slot for adding more. A 2GB card is provided to get you started. The manual states that the Pixon 12 supports micro SD and micro SDHC cards up to 16GB, although it didn't like our 16GB SanDisk card for some reason.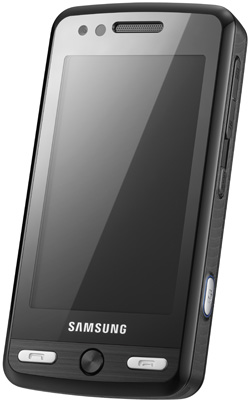 Marked cards: supports 16GB cards, but not ours
This is an HSDPA 3G handset supporting download speeds up to 7.2Mb/s as well as Wi-Fi and GPS. With Wi-Fi networks, the Pixon 12 made and kept connections well enough, but didn't find all the networks near us nor did it get very high signal strength. Still, the important thing is that, everywhere we tried it, the connection was good enough to get on-line.
Sample Shots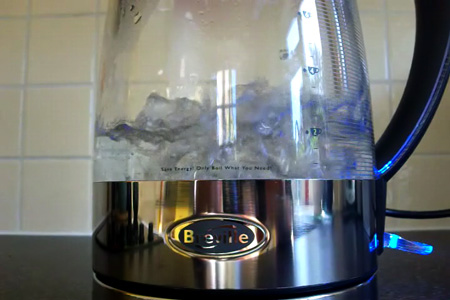 Click for a full-resolution QuickTime video clip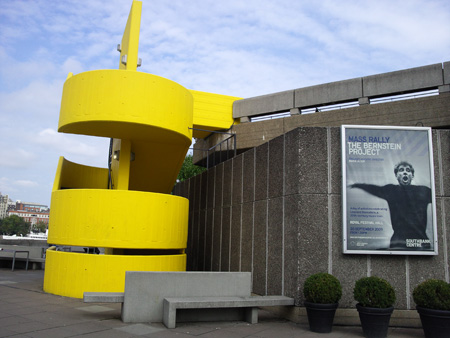 Click for a full-resolution crop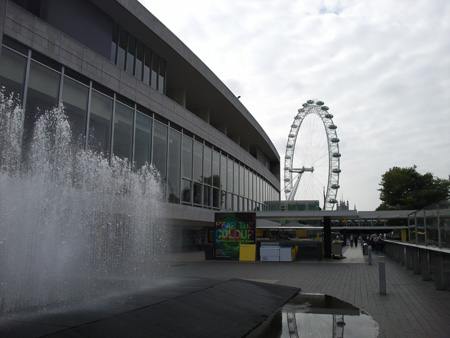 Click for a full-resolution crop
Sample Shots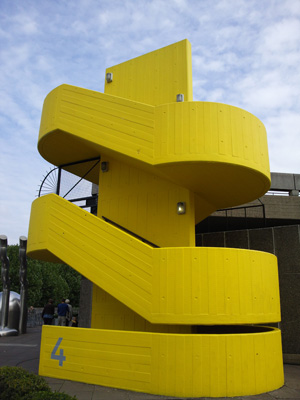 Click for a full-resolution crop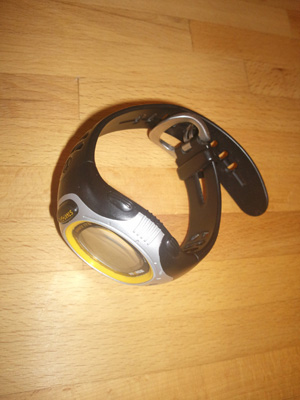 No Photo Eraser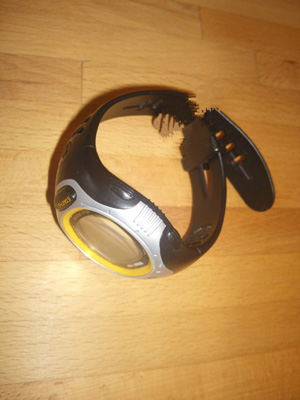 With Photo Eraser
The GPS was a more tricky beast. It geotags photos OK, and works when you fire up Navigator, which is Samsung's own navigation software, but there's no separate menu option for it so you can't simply fire it up to check your location, and it isn't the speediest at getting a fix.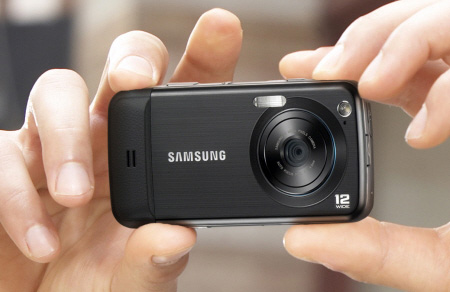 Quite a dinky little thing really
The web browser has no pinch to zoom function. Instead you press one finger on the screen and use another to zoom. It is awkward and didn't work well for us. Thankfully, you can use the side mounted volume/camera zoom rocker to zoom and then fingerpan around. It is a bit tedious that Web links need a double tap to open them, and that fingerpans tend to run on of their own free will, which can mean tedious backtracking through longer Web pages.
Tapping the on-screen Qwerty keyboard to enter text was a quite comfortable affair. Physically the Pixon 12 is not that different to other full frontal screened handsets in size and weight coming in at 107.9mm x 53mm x 13.8mm and 119g. The three buttons beneath the screen are familiar offering Call, End and menu features. Long press the menu button and a display of running apps opens up making it easy to switch or close any you don't need.
The main screen houses Samsung's usual four touch shortcuts to keypad, phonebook, messages and menu, while sitting on the left edge of the screen is the Widgets bar from which you can draw shortcuts onto the main screen. It's all very familiar.
One novelty in this department is what Samsung calls Smart Unlock. There is a lock button on the left side of the casing. You use this in the usual way to lock the handset and then to call up the main screen when you want to use the phone. The novelty comes as you can draw a letter on the screen having first matched this up to an application, and then launch straight into that app. It is quite a time saver, though if you set up lots of shortcuts to apps in this way you'll need to memorise them.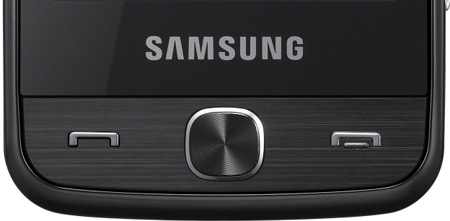 Basic control for calls and a fair bit of space too - it's not all touchscreen
Another nice touch is that the main menu of applications extends across three screens and you can rearrange the icons to suit your preferences. The most effective way to do this is to turn the handset so the screen drops into wide mode. All three menu screens are then shown side by side and you can drag items between them as you choose.
Running Samsung's TouchWiz 2 user interface – the same as the Jet – you'll find among the gamut of other applications support for Exchange ActiveSync. Yes, you professionals out there who think you could expense a 'funky' phone like this could give it a go with the boss and see how you get on. For those who live with non-corporate email accounts of the POP or IMAP variety, setting up accounts is a matter of entering details like incoming and outgoing email servers – nothing you can't get from your ISP if you don't already know it.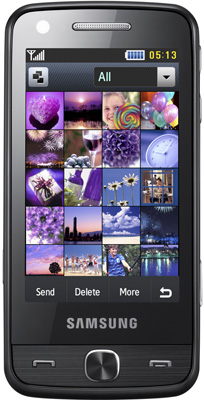 Samsung includes PC Studio to sync up with Windows Media Player for music transfers
Mobile email fans might also be interested to know that the handset can display Word, Excel, PowerPoint and PDF files, but in all cases the screen is a bit small for serious reading of files of this type. For media transfers, Samsung's Windows-only PC Studio software is supplied.
Samsung quotes three hours of talktime and 250 hours on standby. We found a daily power boost was necessary if we made full use of all the features on board including GPS, Wi-Fi and flash. Asking the handset to play music non-stop from a full charge of the 1000mAh battery it managed 6 hours 20 minutes which is not hugely impressive. Call quality, though was fine with a little echo at the other end on occasions and crisp clear reception on the handset itself.
Verdict
The whole point of the Samsung GT-M8910 Pixon 12 is its camera. We'd argue that the megapixel count is overkill, but we do think images were clear and of good quality, and that most of the camera settings and extras are worth having. However, if you want the extras that badly, we'd suggest you buy a camera. ®
More Phone Reviews...

Nokia
E55

LG GD910
Watch Phone

BlackBerry
Curve 8520

HTC
Hero