Original URL: https://www.theregister.co.uk/2009/10/02/punch_camera/
Designer draws up digital camera-cum-punchcard printer
Holes for pixels
Posted in Personal Tech, 2nd October 2009 15:02 GMT
Instant camera photo paper is pricey, so a student designer based in San Francisco has sketched plans for two digital cameras which physically impress pictures into sheets of paper.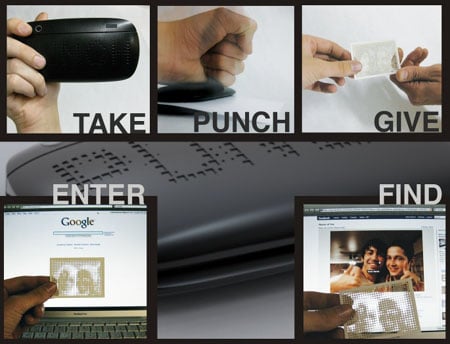 Punch presses images into paper using hole punch theory
In essence Punch is a digital camera with a series of hole punch pins inside. Simply take a picture, slide a sheet of paper into the camera's special slot and then slam your fist down onto the side of the camera labelled "Punch".
This action causes your photo to be embedded in the paper in a form like a screened photo in a newspaper. Four sizes of pin make for a greyscale effect by allowing different size holes to be punched.
The images – if you can call them that – are not multi-megapixel quality, but at least allow you to give friends an almost instant and unique copy of the shots you've taken.
Each digitally-snapped image is also given a code, which is punched onto the side of the paper picture. This directs your friends to a website where they can download a proper version of the image.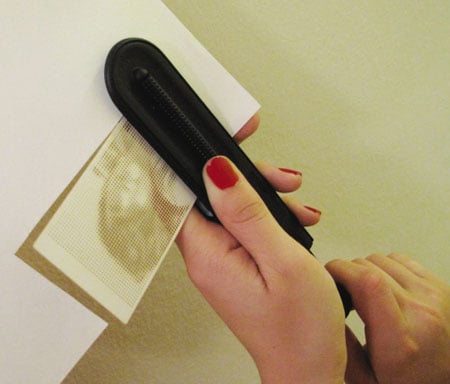 Punch Reworked is more compact and features a USB Flash drive
Designer Matty Martin has also created a second version of Punch, called Punch Reworked. This is a smaller version of the original which presses picture holes using a roller mechanism.
One end of Punch Reworked also contains a handy USB Flash drive.
Further details about Martin's Punch designs are available online now. ®