Original URL: https://www.theregister.co.uk/2009/10/02/acer_smartphone_lineup/
Acer's Autumn smartphone line-up uncovered
E100, E101 and E200 join the F1 neoTouch
Posted in Personal Tech, 2nd October 2009 16:58 GMT
Acer's upcoming smartphone line-up has been revealed, thanks to one of the firm's retailers.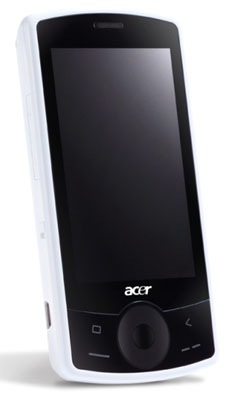 Acer's E100 and E101 both look identical
Details of the Acer F1 were leaked online earlier this month, but – until now – it wasn't known how many more smartphones Acer had up its sleeve.
But in posting a message about new names for the Acer smartphones, retailer Clove has – perhaps unwittingly - revealed three further handsets: the beTouch E100, E101 and E200.
The F1 will now be known as the Acer neoTouch, according to Clove, but its features remain unchanged.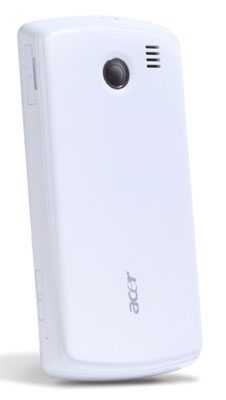 The duo's only technical difference is connectivity capability
Acer's E100 and E101 are essentially the same phone shell with slightly different innards. The E100 betters the E101's Edge connectivity by supporting HSDPA and that's pretty much it.
Both have Qualcomm 528MHz processors, feature 2Mp cameras and run Windows Mobile 6.5.
Buy either one and you'll also get a 3.2in display, a Micro SD card slot, Bluetooth connectivity and Assisted GPS support, Clove said.
The E200 slider phone also runs Windows Mobile 6.5 and has the same CPU. However, Acer's equipped it with a 3.2in touchscreen display and HSPDA support, Clove added.

Acer's E200: for smartphone fashionistas?
Acer's E200 also packs a 3Mp camera, Micro SD card slot and support for both Bluetooth and Assisted GPS.
All four Acer smartphones will be available online from 6 October. The neoTouch will cost £339 ($539/€369), while the E100 and E101 will cost £241 ($382/€263) and £182 ($289/€199), respectively. Acer's E200 will be priced at £258. ®