Original URL: https://www.theregister.co.uk/2009/10/01/fujitsu_p8110/
Fujitsu unveils 'stress busting' laptop
World's first?
Posted in Personal Tech, 1st October 2009 13:37 GMT
Constant travelling, multi-tasking and the always-on connectivity of modern life can take its toll, according to Fujitsu. So the firm's launched an... er... "stress dissipating" notebook.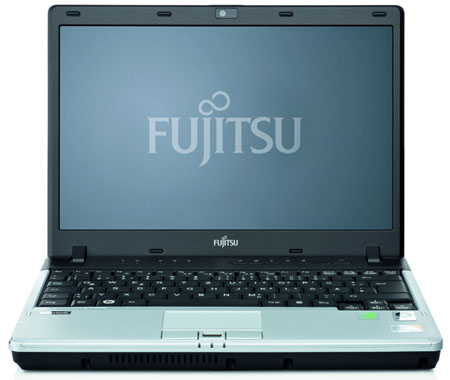 Fujitsu's P8110: a better way to unwind than ten beers?
The P8110 won't, sadly, dissolve all your stresses when you place your hand onto its 12.1in frame. "The stress of constant travelling, multi-tasking and connection on-the-go will be dissipated with the performance and design of this machine," Fujitsu said.
So no USB-powered fragrant oil burner or integrated joss stick holder then, Fujitsu?
Under the P8110's hood is a 1.6GHz Intel Core 2 Duo processor and 4GB of DDR 3 memory, Fujitsu said. The machine has a 320GB HDD and sensor technology to protect the hard drive against accidental drops.
You could just opt the the SSD-equipped P8110, though.
Intel's integrated 4500MHD Graphics Media Accelerator also features on the P8110, Fujitsu added, feeding the display and HDMI port.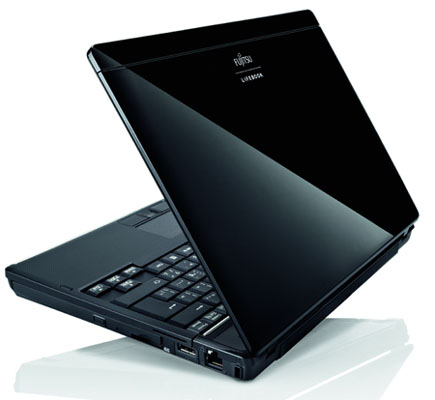 A DVD drive and HDMI port make the machine a media magnet
Entertainment and relaxation come courtesy of the notebook's on-board dual-layer DVD drive.
When it's time to work, the P8110 can connect to the web through an Ethernet connection or over 802.11n Wi-Fi and 3G. Bluetooth 2.1 is also included, should you need to transfer data from your mobile phone.
The machine's 2Mp webcam should come in handy for chatting to family on the other side of the globe, or for holding work-related video conferences.
Fujitsu has equipped the P8110 with a series of "quick buttons" for starting up Firefox or your email package. One of the buttons is dedicated to an eco mode that switches the machine into a power-saving state.
Fujitsu promised that the P8110's battery should hold out for seven hours – under normal usage conditions. Switch onto eco mode, though, and you'll be able to squeeze out just over another three hours.
The P8110 is available across EMEA from today. ®