Original URL: https://www.theregister.co.uk/2009/09/18/volvo_c30_bev/
Volvo reveals electric C30's specs
Officially called the C30 Battery Electric Vehicle
Posted in Science, 18th September 2009 08:02 GMT
Leccy Tech With World+Dog whipping dust sheets off electric cars and concepts at the Frankfurt Motor Show, Volvo has stepped aside to shed more light on the technical features of its upcoming leccy C30.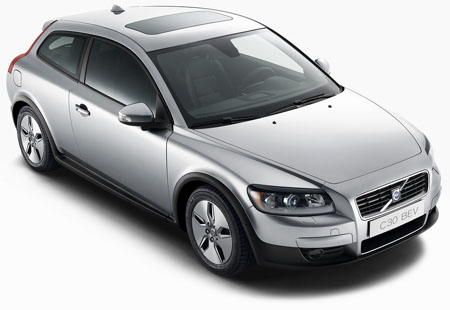 Volvo's C30 BEV uses a 24kWh battery and one leccy motor
The e-car didn't have an official name back in July, but Volvo's since confirmed that the model will be called the C30 Battery Electric Vehicle – BEV, for short.
A 24kWh lithium-ion battery and single electric motor will feature under the e-car's bonnet, while its basic chassis will be similar to the one used on the petrol C30.
One crucial difference between the two, though, is that the C30 BEV's battery pack will occupy the space previously taken up by the transmission and fuel tank in the petrol C30.
Volvo has tested a handful of C30 BEV prototypes over the past six months and claimed that the e-car has a reliable range of over 90 miles. The car can do 0-60mph in 11 seconds, Volvo added, but its top speed is 80mph.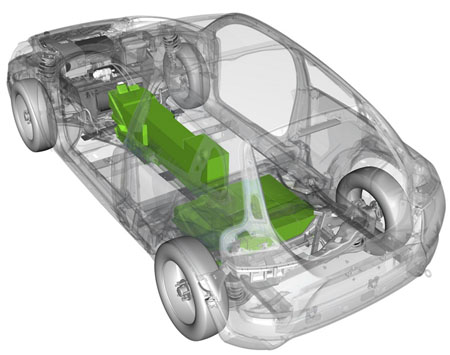 The car won't launch before 2014
The top speed may seem a little disappointing to some, yet Lennart Stegland - Director of Volvo special vehicles, said that the car's performance figures are acceptable.
Especially since, in Volvo's view, the C30 BEV will primarily be used for daily commuting and in or around cities.
Volvo wouldn't be drawn on a likely launch date for the C30 BEV. For now the firm's focused on getting its first plug-in hybrid - based on the V70 estate car – out for 2012. An all-electric car then won't arrive for at least two years after that date, Volvo added. ®