Original URL: https://www.theregister.co.uk/2009/09/16/seagate_dockstar/
Seagate links HDDs to web
Nas dock launched
Posted in Personal Tech, 16th September 2009 15:25 GMT
We've all arrived somewhere only to discover that we left that all-important presentation or document on our home PC. So Seagate has launched its latest in access-anywhere storage: the FreeAgent DockStar.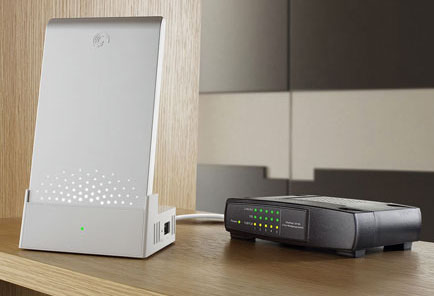 Seagate's DockStar: makes your data wireless
DockStar is compatible with Seagate's FreeAgenct Go external HDD range, but is essentially a networked docking station allowing you to access your drive's content from wherever you want – whether inside or outside of the home.
Remote data access is provided by Cloud Engines' Pogoplug service, which presents the drive's contents through a web page. You can selectively share files with friends and family, while RSS feeds can be used to keep them informed about data shares and changes.
Pogoplug has even designed an iPhone application for DockStar.

Dockstar also has three USB ports for non-Seagate HDD connection
DockStar also has three USB ports – handy if you want to dock a non-Seagate HDD.
Seagate's FreeAgent DockStar is available now for $100 (£60/€68). It comes with one year's free access to Pogoplug, after which the cloud service will cost you $30 (£18/€20) per year. ®