Original URL: http://www.theregister.co.uk/2009/09/15/street_view_uist/
Street View prowls Outer Hebrides
Pack of spymobiles also menaces Vienna
Posted in Bootnotes, 15th September 2009 12:11 GMT
Those among you who might have wondered just how far you have to travel to escape the attention of Google all-seeing Street View should be advised that the answer is Rockall, or any other place accessible only by sea - at least until the Great Satan of Mountain View bolts a spycam to a submarine snorkel and scours the world's oceans in search of fresh prey.
The sobering proof that Google spymobiles are prepared to drive to the ends of the Earth to do their dark masters' will comes from James Waterson, who reckoned he'd be safe on North Uist in the Outer Hebrides. Not so...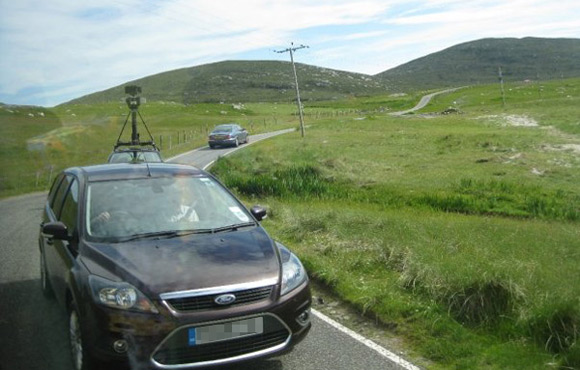 Naturally, we've added this remote capture to our Street View Google Maps mashup, which has now attracted almost one million hits. Thanks to readers for the latest sightings which have also been pinned to our cartographical Web 0.2 initiative:
View the Map (opens in a new window)
Among the hot-off-the-press spots is this from Ben MacDermott, who snapped a pack of sleeping Orwellian Opels in Vienna: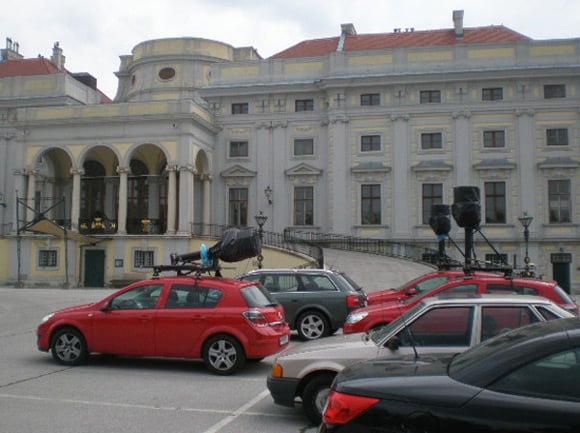 Of course, we were keen to try out our Vulture Central number plate blurring algorithm on this sinister collection of red spycars, but sadly it's still not working properly...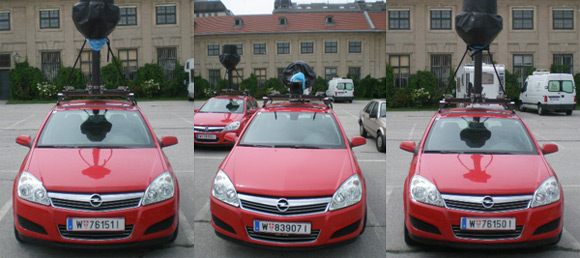 Oh well. ®