Original URL: https://www.theregister.co.uk/2009/08/26/mobira_mod/
Man mods 25-year-old phone into media centre PC
Mobira Talkman transformed (internally)
Posted in Personal Tech, 26th August 2009 10:53 GMT
Most of us, if we had a 25-year-old mobile telephone - a Mobira Talkman, to be precise - hanging around, we'd flog it on eBay to some spotty kit collector. Not so one Finnish fellow - he turned it into a media PC.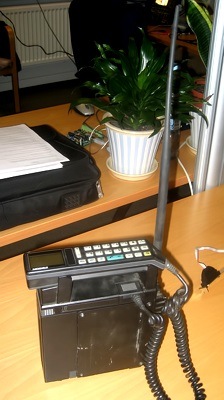 From 1984, the Mobira Talkman...
For those who missed out on the early days of mobile communications, the Talkman receiver came attached to an enormous battery and receiver pack, complete with two-foot antenna.
Jani Pönkkö ripped out the innards of the receiver and put in the new system's status LEDs, Wi-Fi card, sound card and speaker, and a 128 x 182 OLED panel.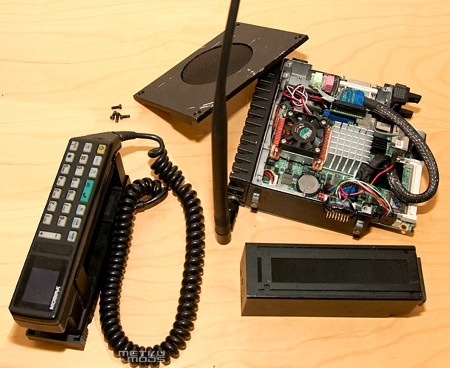 ...converted into an HTPC for the 2000s
The USB and power cabling was carefully threaded through the phone's curly cable into the main unit, which would house the motherboard, monitor and audio portage, and a 32GB solid-state hard drive.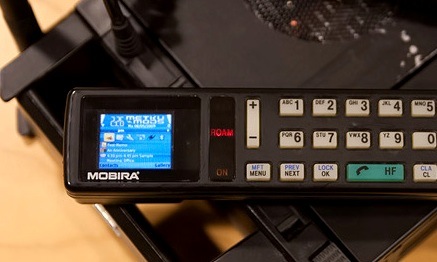 The original never had an OLED screen
Was the mission a success? According to Pönkkö, the result is a mite too noisy for a good home cinema PC - cooling proved a real challenge given the size of the Mobira's main unit, which required the addition of a large vent absent from the original. But Pönkkö's happy that he managed to retain the look of the original handset as much as possible, which would have been spoiled had he stuck a large heatsink on the side.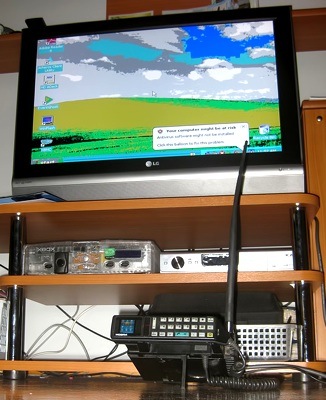 It lives
Pönkkö has posted a complete set of shots from the modification process, which took 40 hours to complete, at MetkuMods. ®