Original URL: https://www.theregister.co.uk/2009/08/26/ifixit_ps3_slim/
PS3 Slim unscrewed
iFixit takes latest console to bits
Posted in Personal Tech, 26th August 2009 10:07 GMT
As postal services the world over prepare for an flood of PlayStation 3 Slim deliveries, the guys at iFixit.com have already taken a screwdriver to Sony's latest console.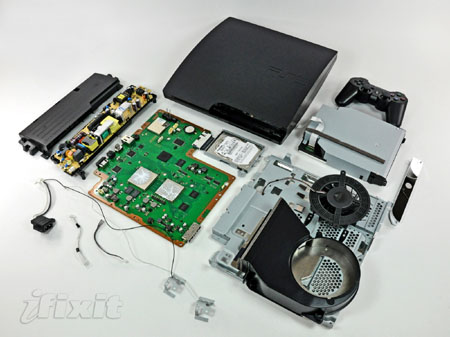 iFixit took the PS3 Slim to bits
Sony's chief design focus for the PS3 Slim was more effective heat dissipation, iFixit concluded after taking the Slim to bits.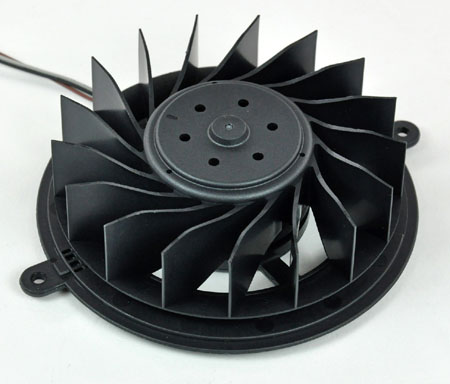 One for the fans
To achieve this, Sony used a large piece of custom-moulded plastic to route air from the console's fan to its heatsink. The fan, iFixit discovered, has a "massive" 95mm diameter and employs a "whopping" 17 blades.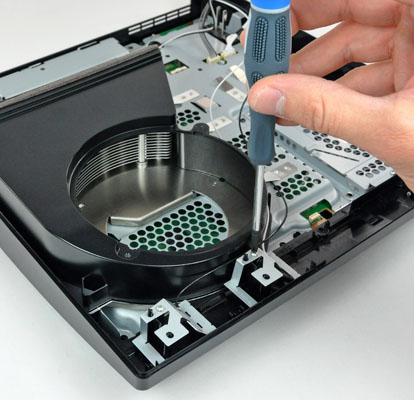 The cooling assembly minus fan
The console's interior is dominated by the fan, heatsink and a "desktop computer-sized" Blu-ray drive, iFixit added.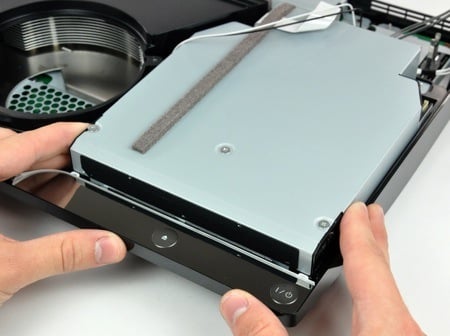 The Blu-ray box
In terms of technical features, little else has changed between the two models, iFixit noted. For example, the console teardown revealed that Sony stuck with many of the same chip manufacturers in the PS3 Slim that it worked with for the original model.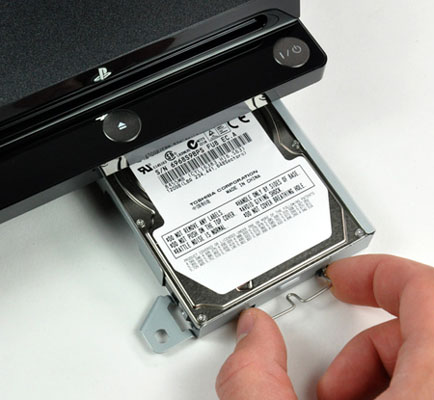 The HDD is easy to swap
A 120GB, 5400rpm Toshiba Sata hard drive is installed into the PS3 Slim, but Sony installed its own AV multi-out controller. The electronics giant turned to Marvell for the redesigned console's Ethernet controller and to Panasonic for the PS3's HDMI controller.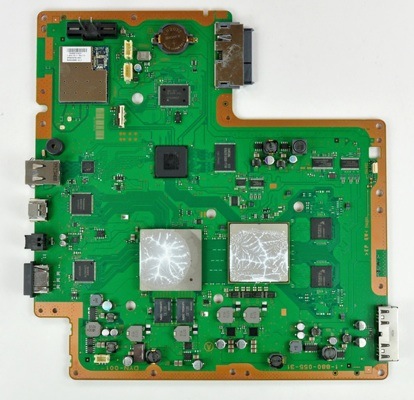 The motherboard in all its glory
Most gamers probably aren't planning on taking their PS3 Slims to pieces, so if aesthetics are more your thing then it's worth noting that iFixit also concluded that the console's plastic body is rigid and of high quality.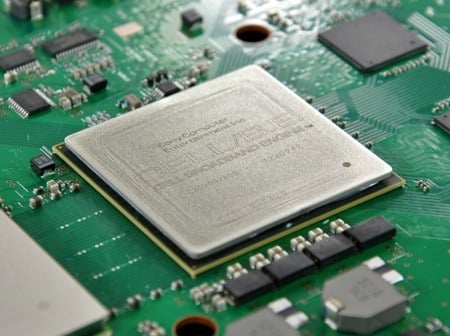 The revamped Cell CPU
However, if you are thinking of dismantling your PS3 Slim, then iFixit has helpfully laid out the entire process online. ®