Original URL: https://www.theregister.co.uk/2009/08/25/walkman_s_e_series/
Sony redesigns the Walkman, again
S and E series models unleashed
Posted in Personal Tech, 25th August 2009 14:04 GMT
Sony's Walkman range has been refreshed numerous times since those humble cassette-playing days of the late 1970s. Now the Japanese electronics giant is back with its latest digital Walkman: the S series.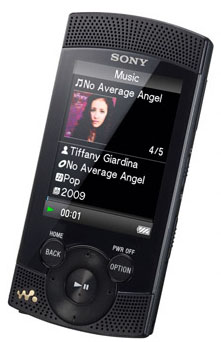 Sony's Walkman S: supports video, audio, images and FM radio
The S series Walkman is 1.3cm thick and includes a 2.4in display - sadly LCD rather than OLED, as found on X-series Walkmans.
It supports all the usual video formats, including H.264, WMV and MPEG 4.
Integrated speakers mean you can listen to MP3, WMA or AAC audio files with friends, but the player also has a headphone jack for when you're in planes, trains and automobiles.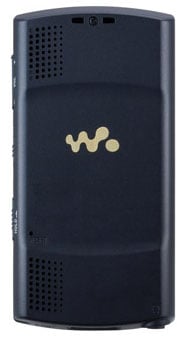 About the size of a cassette?
With headphones plugged in, the S series Walkman boasts up to 42 hours of music playback and just over six hours' video playback time, Sony promised. Use the player's speakers, though, and music playback time drops down to 17 hours and video time to just five hours.
Sony has included voice and radio-broadcast recording on the S series Walkman.
Tunes can be dragged-and-dropped onto the player from your PC or using the Content Transfer feature within iTunes version 8.1. JPEG images can also be copied to the model, Sony added.
Sony's S Series Walkman will be available in black, red, violet and pink body colours within the next month. Two capacity options will be sold: 8GB, priced at $110, and 16GB, priced at $130 (£79/€81).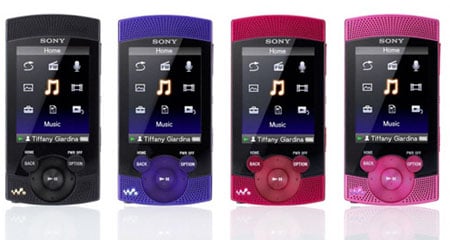 Files can be imported through iTunes
If funds your funds won't stretch that far then Sony's also launched the cheaper E series Walkman. It includes many of the S series' features, Sony promised, but has a smaller, 2in display and a less-capacious battery: 30 hours for music playback and four hours for video.
The E series Walkman will also be launched within the month in 8GB and 16GB flavours, priced at $80 (£48/€56) and $100, respectively. Only red and black body colour choices will be available. ®