Original URL: http://www.theregister.co.uk/2009/07/17/review_phone_sony_ericsson_c903_camera_phone/
Sony Ericsson C903
Mobile for cost-conscious photo fanatics
Posted in Personal Tech, 17th July 2009 08:02 GMT
Review We recently took a look at the jewel in Sony Ericsson's 'C' for camera range, the 8Mp C905 Plus, and so the arrival of the C903 marks an exercise in cost cutting. Yet, this mid-range model with a 5Mp camera retains many of the features to be found in its higher priced and higher spec'd cousin.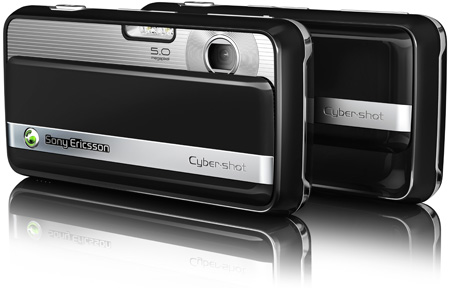 Sony Ericsson's C903 camphone
The C903 is a deliciously compact little slider, shaving 7mm off the length and 2mm off the depth of the chunky C905 and it's also a good 40g lighter at 96g that, for some, may well be worth a trade-off in camera functions.
The TFT LCD screen has the same 2.4in, 262,000-colour, 240 x 320-pixel dimensions of that on the C905 but the more expensive phone's mineral-coated display is less prone to reflection and is more easily viewed in sunlight. That said, the screen on the C903 is still excellent, offering vibrant colours with intense sharpness and brightness, showing off the pics taken with the onboard camera at their best.
Beneath the screen is a busy little control pad featuring a square D-pad flanked by call start and stop, shortcut and cancel buttons, plus two soft keys which default to the media menu and Google search. All are of a decent size and nicely spaced though, so they're easy to find with the thumb.
Around the sides are Sony Ericsson's two-pin Fast Port power/headphone socket, camera shutter button, a toggle rocker that allows you to switch between still camera, video camera and gallery, plus a volume/zoom rocker. There's also a microSD card slot but you'll need to flick a switch at the bottom to remove the rather flimsy rear casing to get to it. Incidentally, the rear casing doubles as the 5Mp camera's lens cover, and two thirds of it slides down to reveal the lens and a dual LED flash/video light.

The slider has a positive action, but the buttons could be more pronounced
The slider is smooth and opens with a satisfying clunk to reveal a neatly uniform numerical keypad made from a single sheet of plastic with augmented grooves to differentiate the keys. Generally we prefer separate buttons to help our bricky's thumbs find their way around and while this approach looks neat, and feels okay, we would have preferred more pronounced feedback and differentiation between the buttons.
In camera mode the D-pad, soft keys and shutter button are all illuminated by an ice blue back light, which is a nice touch and also highlights these buttons as being active in camera mode. Extra functionality for the D-pad includes focus, timer (fixed at ten seconds), exposure and flash settings.
Sample Shots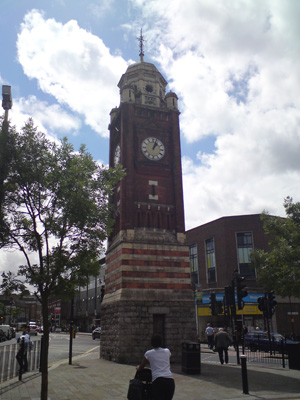 Click for a full-resolution image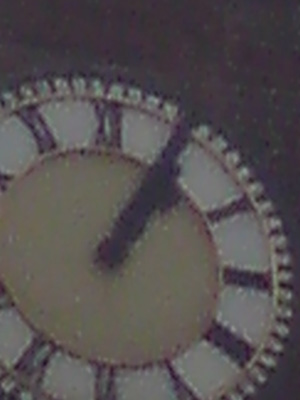 16x Digital zoom
The camera's reasonably quick off the mark, being ready to go within three seconds of opening the lens cover. Even though it has a lower megapixel count than the C905 the features are almost identical, with autofocus, image stabiliser, face detection, BestPic, Panorama and Smile Shutter, which stops the camera from working unless it detects a smile. You keep the shutter button fully depressed, and when your stroppy toddler finally flashes the gnashers, the C903 will catch it for you.
Besides the megapixels, all that's missing from the C905's feature count is Smart Contrast and a Xenon flash, though the C903's dual LED flash means it's brighter than most. There's geotagging, thanks to the onboard A-GPS, supported by Google Maps, and a 16x digital zoom. Predictably, the image quality deteriorates dramatically when you zoom in all the way.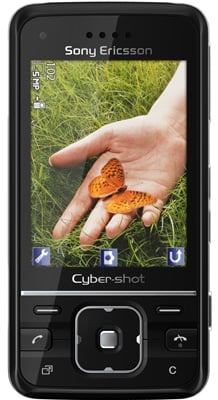 Photo features are much the same as the C905 flagship model
Pictures come in at a maximum resolution of 2592 x 1944 pixels and the quality is pretty good overall, with fairly accurate colours and sharp edges, though blowing them up reveals a bit too much purple fringing. Video isn't bad either, recording in QVGA resolution at 30fps and suffering little from blur and noise. It supports video calling too, but there's no front-facing camera.
Next to the downgraded camera the C903's only other serious step down the techno ladder is its lack of Wi-Fi. It's quad band, and even though it has an HSDPA 3G connection for fast-ish web browsing, irregularities in network connections mean that online video streaming using the bundled YouTube app can be a frustrating experience. The Access NetFront browser is intuitive to use though, with the onboard accelerometer automatically flipping the screen into landscape mode and there are keypad shortcuts for zoom, Google search and bookmarks.
The media player supports H.263, H.264, MPEG4 and WMV video It makes a good fist of displaying downloaded movie clips and there's a useful zoom function that allows you to expand widescreen movie trailers to full screen size, without black bars top and bottom. To do this it clips off the edges, but on a smallish screen like this, it's still generally an improvement.
On the audio side, AAC+, AMR, MP3, WMA and WAV formats are supported. The music player itself has a five-band graphic equaliser with five presets, but this sonic tweaking doesn't make up for the fact that the headphones aren't up to Sony Ericsson's Walkman quality. Also, there's no 3.5mm adapter for the Fast Port power/headphones plug, which might just be a cost cut too far. It has A2DP Blueooth though, so you can use it with wireless headphones, and there's an FM radio with 20 presets, as well as the TrackID service, which identifies mystery tunes.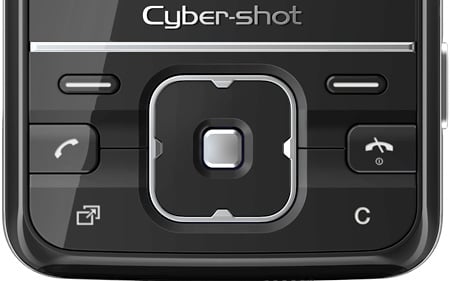 D-pad buttons illuminate to highlight camera functions
Sony Ericsson's Media Go syncing software, which we first saw on the W995, is included, which offers an improved interface over SE's old PC Suite for syncing your videos, pics and music with your computer. There's 130MB of memory on board for your vids and tunes, but you can bump that up to 16GB via Memory Stick Micro card, though there's none supplied – another sign of the C903's midrange meanness, as the C905 comes with a bundled 8GB card.
There are quite a few extra features, including a three-month trial of Wayfinder Navigator satnav software, four games, some photo manipulation apps and Walk Mate, a basic step counter that uses the handset's accelerometer to keep track of how far you've been walking every day. There's also the Tracker sports training app, which uses GPS to track your distance and speed and analyse the results.

Storage can be increased to 16GB but only with a Memory Stick Micro card
Battery life is quoted as up to ten hours talk time and 400 hours of standby but in practise we found it only gave us about two days of moderate use – less than we would have expected. You can however turn the screen's brightness down by up to 50 per cent to help prolong the battery life. It looks disappointingly dim when you first make the switch, but we found that our eyes soon got used to it – it's worth the effort.
Verdict
It's a step down from the range-topping C905, but not such a huge one, since the C903's 5Mp camera retains most of the same shooting features. There's also a good media player and a reasonable music player, but the lack of Wi-Fi will undoubtedly make the web a wearisome experience on this phone. ®
More Phone Reviews...

Samsung
i8910 Omnia HD

Nokia N97

LG Arena

Samsung Tocco
Ultra Edition S8300