Original URL: https://www.theregister.co.uk/2009/07/16/toshiba_satellite_refresh/
Toshiba relaunches Satellite laptop line
Four eco-friendly models
Posted in The Channel, 16th July 2009 14:03 GMT
Toshiba will release a quartet of new Satellite laptops at the end of the month, some bringing multi-touch touchpads to the line, all offering improved energy efficiency, the company said.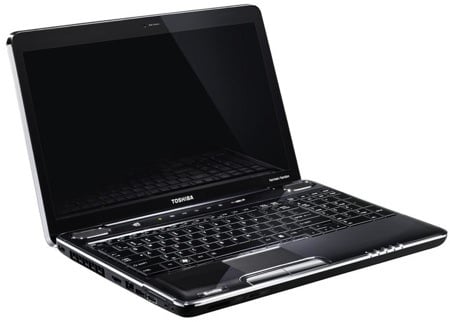 Toshiba's Satellite A500: some models have a TV tuner
Top of the list is the multimedia-oriented Satellite A500. It's a 16in machine though the screen's resolution is only 1366 x 768. The A500 will be kitted out with a choice of "latest" AMD and Intel processors, but the spec sheet lists only 2.53GHz and 2.16GHz Core 2 Duos.
Some models have unspecified graphics, others an AMD ATI Mobility Radeon HD 4650 chip. All have a 500GB hard drive, 802.11n Wi-Fi, and four USB ports that can charge connected devices when the laptop's powered down. One the USB slots also doubles up as an eSata port.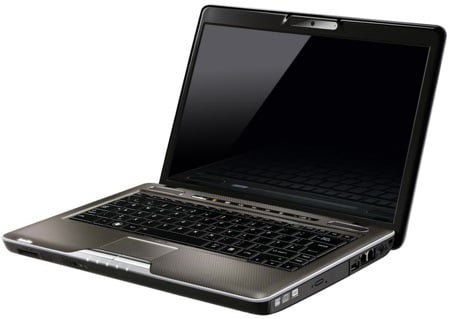 U500: "innovative design", apparently
That's true of one of the Satellite U500's three USB ports too. Its display is a 13.4in, 1280 x 800 job, and it has 802.11n, a 500GB HDD and Mobility Radeon HD 4570 graphics.
The Satellite L550 has these same specifications, though its display is a 17.3in, 1600 x 900 panel. The Satellite L500 makes do with a 15.6in, 1366 x 768 screen.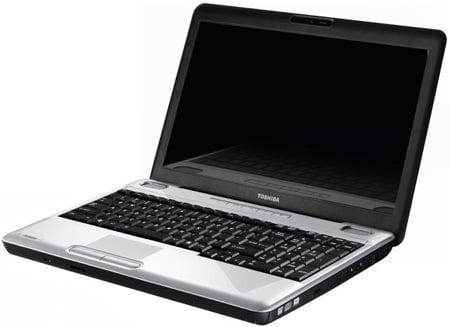 L500: ready for "everyday computing"
All four machines come with an "Eco Button" which trigger's Toshiba's Eco Utility application, a tweaked power settings tool that undoubtedly gives uses a little more control over their system than Windows Vista alone does.
The L500 kicks off at £449, the L550 at £699, and the A500 and U500 at £599. ®